Online activity
Find out about the ways that we can offer online activities and resources.
AIM4University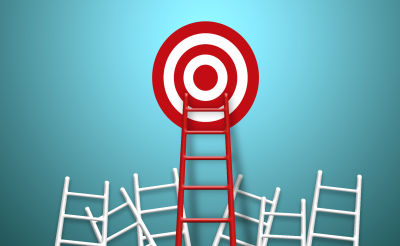 Aim high and stand out in your university application.
AIM4University is a six-week Surrey Scholars programme designed to provide advice, information and mentoring (AIM) to support post-16 students with their UCAS application, personal statement and much more.
Starting on Monday 25 September 2023, the programme is flexible and tailored to fit student requirements with 4 ways to engage:
Live webinars
On demand recorded content
1:1 online mentoring
Invitations to exclusive campus visits
The mentoring service matches applicants with a current University of Surrey student who can share practical advice towards structuring their application in addition to recommendations towards work experience, reading and references. Students will also get ahead in their preparation by receiving invitations to attend exclusive weekly webinars on areas such as personal statements, applying for student finance and university life.
Furthermore, participants on the programme will be invited to attend exclusive campus visits on either Wednesday 25 or Saturday 28 October 2023 with appointments available with our student success advisors to learn more about the pastoral support available at the University of Surrey.
Student feedback
"My mentor was able to give clear, in depth information about how to apply to uni and the student life. I found this INSANELY useful as it led me to applying early!" 
"Using Brightside to communicate with our mentors who know first hand what the process of getting to university is like was the most helpful."
"UCAS personal statement webinar was amazing alongside personal finance."
AIM4University is part of our Surrey Scholars programme and is open to UK applicants meeting our eligibility criteria.
You live in an IMD decile 1 or 2 postcode
You live in a POLAR4 quintile 1 postcode
You have received free school meals within the last six years
You receive a 16-19 bursary
You have a disability or long term health condition
You are a young carer - you care for a friend or family member who, due to illness, disability, a mental health problem or an addiction, cannot cope without your support
You are care experienced - you have spent time in local authority care, in a residential children's home, have been looked after at home by a supervision order or have lived with relatives under kinship care
You are a forced migrant – you are a refugee or an asylum seeking young person
You are from a Gypsy, Roma, Traveller, Showperson or Boater community.
You are a mature learner - you will be enrolling onto undergraduate study aged 21 years or over
AIM4University will start on Monday 25 September.
Webinars
All webinars will take place on Wednesdays at 17:00.
All sessions will be recorded. There is no obligation to attend live but webinar links and recordings are only shared with programme participants.
Campus visits and appointments
We will hold exclusive campus visits on Wednesday 25 and Saturday 28 October with appointments available with our student success advisors.
Attendance is optional and only one date is required. Virtual appointments are also available upon request.
To take part on AIM4University, please apply through our Surrey Scholars online form. We will respond to you within 14 days of applying for the programme.
For any questions or queries, please contact us at wp@surrey.ac.uk.
Webinars for Year 12 and 13 students
Our webinars have been designed to guide and support you through the important decisions and milestones needed prior to starting university. You will have the opportunity to speak to our support staff, connect with our current students and have your questions answered during each session.