Secondary
Widening Participation and Outreach Team aims to support the development of aspirations and educational attainment amongst students from under-represented and disadvantaged groups. 
We work with target state secondary schools in Surrey, Berkshire, Hampshire and West Sussex. Learn more about our work at outreach.surrey.ac.uk
SECONDARY ACTIVITY MAILING LIST
Surrey Stars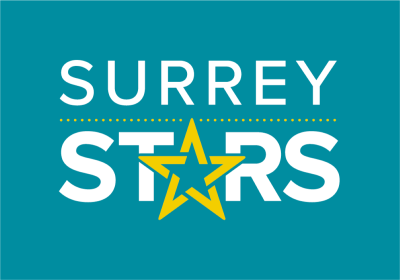 Surrey Stars is a strategic programme, developed collaboratively with partner schools, to provide a progressive programme of attainment raising activity. Our collection of whole year group workshops coupled with targeted, sustained programmes offer learners opportunities to learn more about pathways, University of Surrey research and support with achieving predicted grades at GCSE. Surrey Stars is particularly committed to working with the following learners:
Students who are eligible for Free School Meals
Students who are care experienced
Students from a Gypsy, Roma, Traveller, Showperson or Boater community
Students with special educational need or disability
Our programme is exclusive to partner schools with both in-school and on campus experiences available for students across Years 7 to 11. For further information about the 2023/24 Surrey Stars programme, please visit our outreach website.
How can my school join Surrey Stars?
Our attainment raising programme is launching this year and is currently only available to partner schools who have already been invited to participate. We will next be inviting schools to participate on the programme in preparation for the academic year 2025/26. Participating schools must meet our eligibility criteria:
Be a state school, within a 50 mile radius of Guildford, based in Surrey, Hampshire, Berkshire or West Sussex
Have a higher than national average FSM eligibility and/or FSM GCSE attainment gap
Are willing to sign a data sharing agreement with the University of Surrey to support with targeting and reporting impact
If you would like to express interest in joining Surrey Stars and meet the eligibility criteria, please contact our team directly at wp@surrey.ac.uk
Surrey Scholars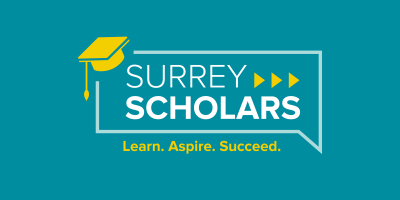 Surrey Scholars is our award winning* sustained programme of extra curricular outreach from the University of Surrey for students in Years 10 to 13.
Surrey Scholars is a progressive programme of hybrid activity in preparation for GCSEs, Further and Higher Education. Our flexible model enables learners to access as much content and opportunity as they feel is beneficial in support of their current studies and future pathways.
Our aim is to widen access into Higher Education amongst demographics are underrepresented within university or alternative study pathways. As of 2020, 74% of our Higher Education ready Surrey Scholars entered university. Furthermore, 42% of our Free School Meal eligible Surrey Scholars entered university as of 2020 compared to 28% nationally and 18% across Surrey. 
We currently have over 1000** active Scholars accessing our content and programmes and have recorded the following engagement:
Increased engagement in activity by 59% (two years pre Vs post Scholars programme) 
62% Scholars have progressed from pre-16 to post 16 Scholars activity 
1,288 users have accessed our online portal this year (2022/23) 
The University of Surrey has been shortlisted as a finalist for a UK Social Mobility Award 2023 in recognition for our Surrey Scholars programme.
For more information about our activities and eligibility criteria, please visit our outreach website or contact us at wp@surrey.ac.uk 
*Surrey Scholars won the NEON Widening Access Initiative (Outreach) Award 2023
**Figures correct as of 22 March 2023 for academic years 2020/21 – 2022/23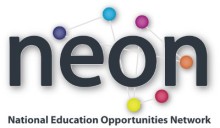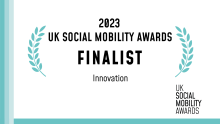 What is widening participation & outreach?