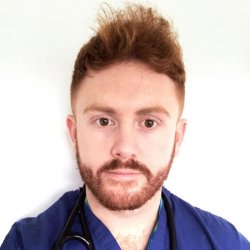 Ali Olive
"I'm currently studying graduate medicine at the University of Warwick. I love the challenge and the way medicine requires an open mind to solve problems."
Course
Biomedical Science BSc (Hons)
My course
I loved how well organised my course was and the diversity of optional modules available. They gave me great exposure to everything from epidemiology to genetics. The laboratory facilities were also excellent!
The staff were brilliant and always supportive. They helped me on my journey and were always there to give advice. I built particularly strong relationships with Dr Kiki Bodman-Smith, Dr Alfred Thumser and Dr Sarah Trinder.
My life at Surrey
I loved the campus and the incredible sports facilities available at Surrey Sports Park. I also took up the opportunity to learn a language and studied Spanish for two years.
I fell in love with Guildford and hope to return to Guildford to work at the Royal Surrey County Hospital (RSCH) as a doctor in the coming years.
My career and development
Throughout my course, I started to consider a career as a doctor and worked as a healthcare assistant at the Royal Surrey County Hospital to gain clinical experience. This experience, alongside what I learnt on my course, confirmed that medicine was the perfect career for me.
After graduating, I stayed at Surrey and completed an MSc in Human Nutrition to better understand the impact of nutrition as a risk of disease and on human health – something I feel is vital for the future of my career. Nutrition is covered in nowhere near enough detail at medical school and I'm passionate about changing that. The course had a great range of modules and I got to carry out a research project. My time at Surrey provided me with the toolbox I needed to excel in independent learning and set me on my path toward medicine.
I'm currently studying graduate medicine at the University of Warwick. I love the challenges that medicine throws your way and the way it requires an open mind to solve problems. Working on the frontlines has been the biggest highlight of my career to date.
I'm due to graduate soon and can't wait to get out there into hospitals as a Foundation Year 1 doctor.
My advice
Never give up! Graduate medicine is an extremely competitive field, from applications all the way through to interviews. Failures are inevitable along the way, but the most important thing is to be proud of your own personal journey. Remember, we're all different. It took me multiple attempts to get in, but I never gave up. If being a doctor is what you want, then keep pushing as it's worth it!
I'm always happy to help prospective students with advice and answer questions. Don't be scared to send me an email, even if medicine is something you're not 100 per cent sure about at this stage in your education. I hope I can help you as much as others have helped me!