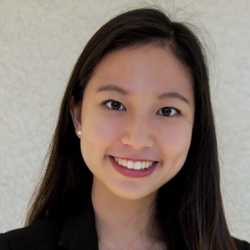 Michelle Ching
"I was drawn to Surrey due to the reputation of the university and the Business School, as well as the stunning campus."
Choosing Surrey
I chose to study an MSc in Human Resources Management to transition towards a career in HR. I was drawn to Surrey due to the reputation of the university and the Business School, as well as the stunning campus. The course really set Surrey apart from other universities, covering a wide breadth of subjects, which allow me to gain my CIPD Level 7 accreditation. Additionally, very few universities offer a placement year route for master's students, and I felt as though it was a fantastic opportunity to put my knowledge and skills to the test before graduating.
I completed my BSc in International Hospitality Management and I absolutely loved my HR modules. This later inspired me to undertake a 6-month internship in HR where I discovered how passionate I was about being able to assist in the learning and development of others. After graduation, I decided that I wanted to pursue a career in HR and began looking for a course that was going to equip me with the knowledge and skills to succeed.
My course
The best part of the course is the breadth of modules that we are taught. Our first semester built the foundation of our HR knowledge, and in the second semester, I started to gain an enhanced understanding of the connections and relationships between the content of our modules, which has helped me to develop a contemporary, well-rounded knowledge of the field.
"I feel confident that the course has provided me with a strong HR background, which will allow me to fully make the most of my placement year at Volkswagen."
Reflecting on learning during a pandemic
I am proudest of my achievements as a course representative. The pandemic was a challenging period for staff and students, and the role of course representative was key in bridging the gap between the expectations and needs of both groups.
"It has been an incredible opportunity for my personal and professional development, and I am incredibly proud of the progress that our course representative team has made this year."
I have been incredibly impressed with the level of teaching that Surrey has maintained throughout the pandemic. This would not have been possible without the support and collaboration from our module and course leader who have gone far above the call of duty to work with us to find innovative solutions to overcome the challenges of this year.
My time at Surrey, although short, has equipped me with the knowledge, skills and connections that have shaped me and helped my development as a soon-to-be HR practitioner.
Find out more about postgraudate study at Surrey Business School