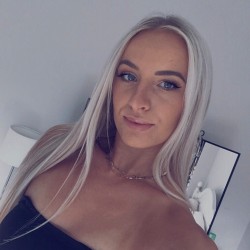 Peta Isherwood
"I enjoy my course so much and I feel super proud to be a vet student at Surrey."
Course
Veterinary Medicine and Science BVMSci (Hons)
Choosing Surrey
I chose Surrey for a few reasons. I liked how practical the veterinary medicine course is as it suits my style of learning and I also liked that I could integrate with students from different courses. I loved the number of sports and jobs for students that the university offers. And I liked the location: it's a safe campus setting with a nice town centre but is also only a train journey from London and other major cities. 
My course
I have always wanted to be a vet and help animals in any way I can. I've always rescued animals with my family so I couldn't see myself doing anything else. I'm also a very practical person, so surgery is something that really interests me. I love how hands-on my course is and that I can apply what I learn in lectures in real life starting in first year. 
I've had a couple of great tutors who have supported me academically and personally whilst I've been here. When an academic is passionate about their subject it makes studying it so engaging and easy to understand.
I enjoy my course so much and I feel super proud to be a vet student at Surrey. Once I graduate, I want to become an equine vet and work abroad.
My placements
I've been on several non-clinical and clinical placements in Surrey and Lancashire and I've enjoyed each one as you get to experience what it's really like to be a vet. I was involved in helping and learning from vets about various diseases, applying the skills taught on the course to real-life scenarios and learning things we haven't covered yet. I've also assisted in several different surgeries on both large and small animals.
Life at Surrey
I love Surrey Sports Park, the facilities are excellent and it's a really fun place to be, especially on a Wednesday when all the sports teams are training or competing against other universities.  
In first year, I tried rowing for the first time. I really enjoyed it and my fitness increased immensely because of it, and I got to travel to different parts of the UK to compete against other universities. Being part of the Veterinary Society has also been great as it's enabled me to get to know people on my course and in different years to me.
I've also increased my employability skills through working as a student ambassador. I've grown to love helping and meeting new people as part of this role and knowing that I can have an impact on a young person's life is very rewarding for me. 
Find out more about our Veterinary Medicine and Science BVMSci.