Veterinary Medicine and Science BVMSci (Hons) – 2024 entry
Key information
Start date: September 2024
Applications for the 2024 entry will open in May 2023.
Why choose this course
3rd
In the UK by the Complete University Guide 2023
8th
In the UK by the Guardian University Guide 2023
Over 90%
satisfaction score for veterinary medicine and science in the National Student Survey 2022
Study a hands-on curriculum, designed in collaboration with our partnership of veterinary practices and scientific research institutes, where you'll learn to meet the diverse needs of companion, production, equine, laboratory animals, and exotic and wildlife species.
Access our multi-million-pound facilities, including our Veterinary Clinical Skills Centre and Veterinary Pathology Centre, to practise anaesthesia, catheterisation, dissection, perform a necropsy and more.
Spend your final year completing clinical intramural rotations (IMR) to develop an awareness of working as a veterinary professional in a clinical environment, under the supervision of qualified professionals.
Learn from academics who are registered veterinary practitioners and researchers, in addition to a multidisciplinary team of veterinary specialists from our partner organisations.
Get the academic requirements needed to register with the Royal College of Veterinary Surgeons (RCVS) to work as a veterinary surgeon once you've graduated.
What you will study
On this course, created in collaboration with our partnership of veterinary practices and scientific research institutes, including Marwell Zoo, you'll learn about different body systems, covering all common companion, equine and production animal species, in addition to wildlife and exotic species.
In your first year, you'll study topics that are fundamental to veterinary medicine, including anatomy, animal husbandry, cells and genes, physiology and the concept of professionalism, ensuring you have a solid foundation upon which to build the rest of your degree. During your second year, you'll learn about epidemiology, infectious diseases, and pathology, using clinical case studies and a 'One Health' approach. You will also gain more advanced skills in handling and restraint including clinical examination of the common domestic species.
In your third year, you'll delve deeper into clinical medicine and surgery, diagnostic techniques, pharmacology, scientific methods and evidence-based veterinary medicine. You'll also get the opportunity to work alongside a facilitator to conduct a scientific research project, critically evaluating protocols, data and literature.
During your fourth year, your modules are species based and you'll specialise further in anaesthesia, surgery and patient care, contemporary issues in veterinary medicine, and zoological medicine. You'll take part in hands-on practical workshops. Each week you'll focus on a different topic, including critical care and triage medicine, dentistry, how to administer medications and neutering. You'll work in small groups under the supervision of veterinarians.
In your fifth year, you'll complete clinical intramural rotations in our extensive network of veterinary practices to further your knowledge, competences, attributes and skills.
Facilities
You'll benefit from hands-on learning in our two multi-million pound Veterinary Clinical Skills Centres. The Centres are fitted with latest teaching equipment, including electrocardiogram (ECG) monitors and simulators, that you'll use to practise procedures and skills such as anaesthesia, intravenous and urinary catheterisation, life support and resuscitation, suture placement, venepuncture and more.
You'll also have practical classes at our Veterinary Pathology Centre, home to our microscopy suites, pathology laboratories, post-mortem examination room and viewing gallery. Here you'll learn about the comparative anatomy of different species by watching dissections as they take place, with the opportunity to conduct your own too. You'll perform a necropsy and you'll examine gross and microscopic pathological specimens, to identify common pathological findings.
Your time in our facilities will allow you to practise your communication and clinical skills, essential in a veterinary career and valued by a wide range of employers.
Teaching staff
You'll be taught by lecturers and academics who are registered veterinary practitioners and researchers. Our teaching staff includes internationally registered veterinary specialists.
You'll also be taught by a multidisciplinary team of veterinary professionals and specialists from our partner practices and organisations.
Skill development
Throughout your studies, you'll receive training in the core sciences, and you'll develop your professional and business skills. These skills include:
Acting on feedback
Assessing evidence from the literature
Communication
Ethics
Lifelong learning
Professionalism
Self-care and stress management
Working in teams.
Professional recognition
BVMSci (Hons) - Royal College of Veterinary Surgeons (RCVS)
Accredited by the Royal College of Veterinary Surgeons (RCVS) for the purpose of eligibility for registration as a veterinary surgeon with that body.
BVMSci (Hons) - Australian Veterinary Boards Council Inc. (AVBC)
On successful completion of this course, you're recognised for automatic registration by the Australasian Veterinary Boards Council (AVBC)
BVMSci (Hons) - South African Veterinary Council (SAVC)
On successful completion of this course, you're recognised for automatic registration by the South African Veterinary Council (SAVC)
BVMSci (Hons) - Singaporean Animal & Veterinary Service (AVS)
On successful completion of this course, you¿re recognised for automatic registration by the Singaporean Animal & Veterinary Service (AVS)
Careers and graduate prospects
This course is accredited by the Royal College of Veterinary Surgeons (RCVS), which means that on successful completion of your studies, you'll have the academic requirements needed to register to work as a veterinary surgeon. Once registered, you can practise throughout the UK, Channel Islands and the Isle of Man.
Once you've graduated, you can also apply to practise outside of the UK and you'll be recognised for automatic registration by the Australasian Veterinary Boards Council (AVBC), the South African Veterinary Council (SAVC) and the Singaporean Animal and Veterinary Service (AVS). We're currently working towards accreditation by the European Association of Establishments of Veterinary Education (EAEVE).
96% of our veterinary medicine and science graduates go on to employment or further study.* Typical roles include:
Veterinary clinical practice
Pathology
Conservation medicine
Research science
The pharmaceutical industry
Food safety
Veterinary public health and policy.
Some students also use this course to apply for further study, including postgraduate research.
*Graduate Outcomes survey 2022, HESA
Accreditation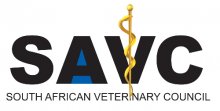 Academic year structure
The academic year is divided into two semesters of 15 weeks each. Each semester consists of a period of teaching, revision/directed learning and assessment.
Modules
Modules listed are indicative, reflecting the information available at the time of publication. Please note that modules may be subject to teaching availability, student demand and/or class size caps.
The University operates a credit framework for all taught programmes based on a 15-credit tariff. Modules usually can be either 15, 30, 45 or 60, 75 and 120 credits, and additionally for some masters dissertations, 90 credits.
The structure of our programmes follow clear educational aims that are tailored to each programme. These are all outlined in the programme specifications which include further details such as the learning outcomes.
Please note: The full module listing for the optional Professional Training placement part of your course can be viewed on the relevant programme specification.
Timetables
Course timetables are normally available one month before the start of the semester. Please note that while we make every effort to ensure that timetables are as student-friendly as possible, scheduled teaching can take place on any day of the week (Monday – Friday). Wednesday afternoons are normally reserved for sports and cultural activities. View our Code of practice for the scheduling of teaching and assessment (PDF).
Teaching
Your teaching will be delivered through a combination of:
Group work (e.g. problem-based learning)
Laboratory-based practicals (e.g. anatomy dissection)
Lectures including flipped classroom teaching
Online learning using captured content
Placements
Practical animal handling
Role plays and immersive simulations
Tutorials/seminars
Case based learning
Grand rounds
Tutorials.
Outside of these, you'll be expected to carry out independent study, including coursework, essays and reading.
There may be occasions when the delivery of your teaching is supported by graduate teaching assistants. The University has a set of procedures that govern the use of postgraduate research students in this way.
Assessment
We use a variety of methods to assess you, including:
Coursework
Oral assessment
Essays
Written examinations
Presentations
In-semester tests
Portfolio
Practical assessment (including: Steeplechase, Objective Structured Clinical Examination, Entrustable Professional Activities).
Exit awards
Throughout your five-year studies, you'll accumulate 600 credits through a range of modules. If you choose to exit the course before the end of the five years, you can still be awarded a qualification, dependent on how many credits you've earned:
120 credits - Certificate of Higher Education
240 credits - Diploma of Higher Education
300 credits - Bachelors Degree (Ordinary)
360 credits - Bachelors Degree (Honours).
Contact hours
Contact hours can vary across our modules. Full details of the contact hours for each module are available from the University of Surrey's module catalogue. See the modules section for more information.
Work experience
Applicants are expected to have gained a minimum of four weeks of animal-related work experience, including at least one week in a veterinary practice. The other weeks could include farm, stable yard, kennels, rescue centre, research laboratory or abattoir work. A broad range of experience is an advantage. This online virtual work experience course can count as two weeks of your non-veterinary practice work experience.
All work experience must be completed by early 2024 - dates to be confirmed.
The references to evidence your work experience must be provided by early 2024 - dates to be confirmed.
Entry requirements
Do I meet the requirements for this course?
We require you to submit a full application so that we can formally assess whether you meet the criteria published. Unfortunately, we are unable to provide an outcome based on an enquiry (via email, webform enquiry, phone or live chat).
International entry requirements by country
Other international qualifications
If you are an international student and you don't meet the entry requirements to this degree, we offer the International Foundation Year at the Surrey International Study Centre. Upon successful completion, you can progress to this degree course.
English language requirements
IELTS Academic: 7.0 overall with 7.0 in each element.
Selection process
Watch a short video answering some frequently asked questions you may have when applying and read our complete admissions procedure for this course (PDF).
Declaration of criminal convictions
This is a regulated course that requires declaration of criminal convictions at the application stage, please visit our criminal convictions web page for more information.
Fitness to practise
As this course leads to registration with a professional body, you're required to abide by a professional code of conduct. When you accept an offer of a place at the University of Surrey, you are agreeing to comply with this code of conduct. Allegations of failing to do so will trigger an internal investigation in line with our regulations for fitness to practise.
Deferred entry
The course does not accept applications for deferred entry.
Admissions process
All applications for entry to a Veterinary Medicine programme in a UK Veterinary School have to be submitted to UCAS by 16 October 2023 for a September 2024 start (this includes overseas applicants). We are unable to consider any applications submitted after the deadline.
Applications received from UCAS are initially considered on the basis of academic achievement, achieved/predicted grades and personal statement. Most applications which do not meet the minimum requirements will be rejected at this stage. Applications with incomplete information may also be rejected at this stage. Applicants who pass the preliminary shortlisting will be emailed details of our online questionnaire.
Please note that we will do our best to review academic eligibility before we send the questionnaire. However, due to time constraints, there may be cases where we have been unable to do so prior to sending the questionnaire. These applicants may still be rejected for not meeting entry requirements at a later date.
Applicants with an outstanding decision/live application will be emailed the questionnaire on Wednesday 18 October 2023 with a deadline to return 12 noon (midday) Wednesday 25 October 2023. After this time, if the completed questionnaire has not been received the application may be rejected. If you are unable to access the online questionnaire please contact the Recruitment and Admissions office on +44 (0)1483 682222.
The online questionnaire is designed to enable you to demonstrate your current knowledge and understanding of the veterinary profession and that you have the necessary motivation and insight to undertake a degree in veterinary medicine. You will have the opportunity to provide further information about your completed animal related work experience. The second part of the questionnaire is a number of Situational Judgement Tests (SJTs) which assess key attributes outlined by the Royal College of Veterinary Surgeons Day One Competencies. You will be asked to review each judgement test and rank in order the statements based on how you would react to the situation.
The completed questionnaires, are given an overall mark and placed into one of three categories accordingly:
Interview
Hold in waiting list
Reject
All Veterinary Medicine programmes are highly competitive with limited places. Therefore, it is possible that a number of very good applicants will not be invited to interview due to the very high number of quality applications.
Once short-listed for interview, you will be sent an invitation to a Multiple Mini Interview, which will take place online. Interviews will take place between November 2023 – January 2024 and will last no longer than an hour.
Candidates will be assessed and independently marked against agreed criteria on each of the MMI questions and placed within one of three categories:
Interview
Hold in waiting list
Reject
All offers are made subject to satisfactory Occupational Health clearance and appropriate vaccinations.
Waiting lists
Candidates who are held in a waiting list (category 2) at any stage may receive an offer as places become available later in the cycle. All formal offers will be made through UCAS no later than 31 March 2024. Those who fall into category 3 will be rejected by the same date.
Feedback
Unfortunately, due to the volume of applications received, we will be unable to give detailed feedback following rejection of an application. We are, however, able to indicate areas for improvement based on your competency scores. Requests for feedback should be made to Vet-Feedback@surrey.ac.uk and feedback will be given after 30 May 2024. Please note that feedback cannot be given before this point in the admissions cycle.
All applicants who are made an offer to study Veterinary Medicine and Science by the University of Surrey will be offered the opportunity to attend an offer holder day. During the day you will be able to view the University and School facilities, meet current students and teaching staff together with interacting with some of our highly professional and innovative collaborative partners. This will be a real opportunity to engage with the programme teams, meet fellow applicants and enable you to make a fully informed and sound decision.
Recognition of prior learning
We recognise that many students enter their higher education course with valuable knowledge and skills developed through a range of professional, vocational and community contexts. 
If this applies to you, the recognition of prior learning (RPL) process may allow you to join a course without the formal entry requirements or enter your course at a point appropriate to your previous learning and experience. 
There are restrictions on RPL a for some courses and fees may be payable for certain claims. Please see the code of practice for recognition of prior learning and prior credit: taught programmes (PDF) for further information. 
Please contact Admissions on +44 (0)1483 682222 with any queries. 
Fees
The annual tuition fees for courses starting in September 2024
BVMSci (Hons)
UK

To be confirmed
Overseas

To be confirmed
View a complete listing of all ongoing fees for our undergraduate courses.
Fees for UK students: The University will apply annual regulated increases in the fee rates as set by Government each year, in order to maintain the same value in real terms. 
Fees for EU students: The UK is now no longer part of the EU, we are awaiting further instruction from the UK government and we will publish this as soon as it is provided. Find out more information about Studying in the UK and the Scholarships for EU students.
Fees for international students: Annual fees will increase by 4% for each subsequent year of study, rounded up to the nearest £100, subject to any overriding applicable legislative requirements. 
Fees for international students with an integrated foundation year: The programme fee for Year 0 will match the lowest Year 1 overseas fee rate from across the substantive programmes for that year of entry. Students subsequently progressing into Year 1 will be liable for the same fee as overseas students joining at Year 1 for the same programme in that year. Annual fees after Year 1 will increase by 4% for each subsequent year of study, rounded up to the nearest £100, subject to any overriding applicable legislative requirements. 
The University will assess your fee status. If you are unsure whether you are likely to be considered a home, EU or overseas student for fees purposes, the UKCISA website offers more information.
Payment schedule
Students in receipt of a Tuition Fee Loan: will have their fees paid by the Student Loans Company in line with their schedule.
International students, or UK/EU students who have not taken out a Tuition Fee Loan: are required to pay their fees either in full at the beginning of the programme or in two instalments as follows:

50% payable 10 days after the invoice date (expected to be early October of each academic year)
50% in January of the same academic year.
The exact date(s) will be detailed on invoices. Students on certain part-time programmes, where fees are paid on a modular or stage basis, are not eligible to pay their fees by instalment.
If you are sponsored: you will provide us with valid sponsorship information that covers the period of your study.
Additional costs
There are associated costs with this course:
Books/stationery/admin: £45 to £180 – you are also strongly advised to register as a member of the British Veterinary Association. This provides insurance cover for placement activity and associated work experience. Membership is free for first-year students and around £45 per annum in following years
Commuting (Local travel expenses): You are required to undertake 38 weeks of extramural studies (EMS). These placements are arranged by students who are responsible for all associated costs (i.e travel, accommodation, equipment). Costs will vary depending on where you decide to undertake your EMS placements. In Year 5, you will undertake a series of clinical intramural rotations (IMR), which take place at various locations throughout the UK. You will be required to return to the University for activities and examinations throughout the year so will be encouraged to maintain accommodation within a 60-mile radius of Guildford. Some placements occur within a commutable distance of Guildford, and students are eligible to claim some travel expenses, at an agreed rate and in accordance to the policies in place at the time. If you are allocated to a placement deemed "non-commutable" from your home base, the University will pay a contribution to dual accommodation costs
Safety equipment and/or uniform: £265 approximately – you must purchase compulsory personal protection equipment (PPE) prior to starting on the programme to be worn in all animal handling/husbandry classes and whilst on placement. The costs are approximately £265 for Year 1, to include approximately £100 of self-sourced uniform and equipment. However prices are subject to change depending on supplier availability. Additional, optional items are available to students to purchase at their own discretion and throughout the programme. Students are also responsible for the costs associated with maintaining/washing their uniform.
Students will receive all information regarding PPE and self-sourced items in plenty of time to order and receive before the start of term.
Grand total: £445 approximately.
These additional costs are accurate as of September 2022 and apply to the 2023 year of entry. Costs for 2024 entry will be published in September 2023.
Clinical placements
Extramural studies (EMS)
You'll complete 38 weeks of extramural placements throughout your five-year studies. These are broken down into:
12 weeks of pre-clinical placements (animal husbandry extramural studies - AHEMS)
26 weeks of clinical placements.
EMS is a compulsory and essential part of your training, providing you with practical experience to reinforce your learning. It's also a requirement of the Royal College of Veterinary Surgeons (RCVS) for all UK vet schools.
EMS will take place outside of university semesters, typically at Christmas, Easter and in the summer, so could impact on your ability to pursue paid employment during holidays.
Some placements do offer accommodation, but you'll typically pay for travel, housing and food. However, there are several bursaries and sources of financial aid available that you can apply for throughout the course (with the assistance of your personal tutor, if required) to help support you.
Intramural rotations (IMR) 
In your final year of study, you'll complete seven, 4-week intramural placements away from the University, to experience general practice. Throughout your IMR, you'll develop an awareness of working as a veterinary professional in a clinical environment, building up your knowledge and skills, to facilitate your transition into a confident and competent veterinary graduate.
Please note: our intramural rotations are being re-organised in line with new RCVS accreditation standards and day one competencies. More information will be available after March 2023. Please contact admissions@surrey.ac.uk if you would like to find out more.
You'll have rotations in the following core areas of general practice:
Small animal general practice I
Small animal general practice II
Small animal referral practice
Equine practice
Production animal practice
Veterinary pathology and public health (VPPH)
Special interest elective.
For your seventh placement, you'll have the option to study an area of personal interest, which can include clinical specialisms and non-clinical areas such as research or business. Alternatively, you can repeat one core species.
Your placements will take place throughout the UK with one of our 80+ partner veterinary practices. For each of your rotations, you'll be assigned a different practice.
We'll allocate you a veterinary practice for each of your rotations. We'll ask you for your preferences of practices and we'll try our best to accommodate these, where possible.
We take the following criteria into consideration when deciding on your practice:
Care commitments
Disability and neurodiversity
Medical reasons.
All the above are subject to availability and as such, may change.
You'll typically be placed with at least one other Surrey student.
There may be opportunities to change the practice you've been allocated but these are limited and are dependent on capacity and availability.
You'll be required to travel to your each of your placement locations and cover the upfront costs associated with this. You can claim back any travel expenses incurred over and above your normal journey to the University. This can include petrol, parking, taxis, and public transport fees.
You aren't required to have a driving licence but having one and a vehicle will make it easier for you to commute to your allocated practice, especially if you're happy to drive yourself and other students. You can also claim additional expenses for any passengers.
You'll be required to return to us for university-based activities and exams throughout the year, so we'd recommend you maintain accommodation within a 60-mile radius of Guildford.
If you're allocated a placement location deemed 'non-commutable' from your home base, you'll need to stay in accommodation nearer to your allocated practice. We'll help cover all or some of the costs of this, dependent on the circumstances:
Where practices have their own accommodation, we'll cover the full cost of this with the practice directly
Where there isn't practice accommodation, you'll be required to find privately rented housing which we'll give you a budget for (this is dependent on where you are in the UK and other factors). We'll provide you with a lump sum at the beginning of your placements to use towards your accommodation. If you go over your allocated budget, you'll be required to cover the costs of the difference.
If you decide to stay with family or friends, we'll be unable to contribute towards any accommodation costs.
Throughout your placements, you'll work a variety of shifts, including being on call, to ensure you get an accurate representation of working in a veterinary setting. Your shifts will typically be 8am till 6pm, but are dictated by the practice you're allocated to, so may vary.
For on call and weekend shifts, you'll usually be provided with a rota, to ensure you have enough downtime in between your shifts.
You won't get paid for the work you do on your placement, as this forms part of your teaching and learning experience.
Before you go out on placement, we'll work with you to set objectives, which we'll map against day one competencies (PDF) outlined by the RCVS. We'll also give you a list of skills to practise.
Throughout your IMR, you'll keep a written portfolio of your work, including case reports, referral letters and critique of isolation facilities. You'll get personalised academic feedback and advice for this.
You'll have a clinical instruction mentor (CIM) out in practice, who's a registered veterinary surgeon with an interest in teaching and mentoring. Each CIM receives extensive training from us, to ensure they can give you the best on-the-ground support. They'll provide you with feedback and facilitate your in-practice assessments.
You'll be allocated a member of university staff for each of your rotations, known as a Lecturer in Clinical Veterinary Practices (LCVP), who's an experienced veterinary surgeon. They'll be your main point of contact at the University. They'll check in with you weekly and keep track of your training, to ensure you're exposed to a wide variety of clinical scenarios. They'll be on hand to answer any questions you may have or help with any issues you may be experiencing.
If you're not sure who to contact for any queries, you can also get in touch with your course representative or personal tutor who can point you in the right direction.
When you're on placement, you won't have any scheduled lectures. However, if you'd like to go over any cases you've been working on and any topics that you're less familiar with, you can arrange a session with your allocated LCVP.
Your practice may run in-house seminars, arrange study afternoons, or carry out journal clubs, where a veterinary professional will discuss past cases and complete guided learning with you.
You'll automatically become part of a Microsoft Teams channel for each of your rotations and you'll be encouraged to share interesting cases with your peers and to discuss clinical scenarios you may not have experienced.
See 'travel' section and 'accommodation' section for information on costs during final year.
The demands of final year IMR placements may impact on your ability to pursue paid employment during both semester and holiday time. This is due to commitments on placement such as weekend working and the final year following a different timetable to the typical University semester timetable.
However, there are several bursaries and other sources of financial aid available that can be applied for, with the support of your personal tutor if required, during the course. There is no additional equipment or uniform to purchase specifically for your final year, but you may need to replace items throughout the course due to wear and tear. It is also a requirement to retain a base in Guildford during final year but note you will be on multiple 4-week placements throughout the year which are geographically spread over the UK.
Terms and conditions
When you accept an offer of a place at the University of Surrey, you are agreeing to comply with our policies and procedures, the student regulations , and our terms and conditions. These terms and conditions are provided in two stages: first when we make an offer and second when students who have accepted their offers register to study at the University. View our offer terms and conditions for the 2023/24 academic year and our registration terms and conditions (PDF) for the 2022/23 academic year as a guide as to what to expect. 
Please note: our offer terms and conditions will generally be available in the September of the calendar year prior to the year in which you begin your studies. Our registration terms and conditions will vary to take into account specifics of your course and changes for the specific academic year.  
Disclaimer
This online prospectus has been prepared and published in advance of the academic year to which it applies. The University of Surrey has used its reasonable efforts to ensure that the information is accurate at the time of publishing, but changes (for example to course content or additional costs) may occur given the interval between publishing and commencement of the course. It is therefore very important to check this website for any updates before you apply for a course with us and before you accept an offer. Read our full disclaimer.
Campus location
Manor Park
Manor Park is home to the School of Veterinary Medicine, plus Surrey Sports Park and Manor Park halls of residence.
Placement location
You'll be expected to attend clinical placements off campus. Please see the placements section for more details.
Address
University of Surrey
Guildford
Surrey GU2 7XH