Veterinary Pathology Centre
Our £11 million state of the art Veterinary Pathology Centre for anatomy teaching, research and commercial activity offers post-mortem examination facilities for livestock, equines, exotics and companion animals at ACDP1-3 and SAPO3 containment levels.
About the centre
Our team of highly skilled board-certified pathologists, veterinary investigation officers and technicians has expertise across a range of species.  They share a passion for inspiring the next generation of veterinary pathologists, collaborating with the Pirbright Institute (PI), Public Health England (PHE) and the Animal and Plant Health Agency (APHA).       
In addition to teaching and research, the Centre offers commercial services to the wider veterinary and scientific community, which ensures that case-load for students', is varied and interesting.
Facilities
Our building centres on a large containment level 2 (CL2) post-mortem examination room with high ceilings, natural lighting, post-mortem tables, biological safety cabinets and integrated cold rooms all served by a powerful winch system.  This means that post-mortem examinations can be performed on a wide variety of species.  A viewing gallery overlooks the suite and, where appropriate, latest digital technology is used to record and stream post-mortem examinations for training purposes.
A smaller, containment level 3 (CL3) post-mortem examination room is incorporated into the design of the building, which enables us to work safely with cases where there are significant potential or known infectious disease risks.
These fantastic facilities enable us to offer a broad post-mortem examination service to practitioners and accept most species for post-mortem examination including small animal, exotic, and equine, farm animal and zoological specimens.
Anatomy teaching
A spacious anatomy teaching room is used for teaching gross anatomy of various species and incorporates audio-visual systems to enhance the learning environment.
Students carry out detailed comparative anatomical dissections in line with various systems modules of the syllabus as part of their veterinary training in the early years.  Anatomy teaching provides a solid foundation for progression to pathology, medicine and surgery later in the veterinary degree course.
Laboratories and equipment
The Centre also houses offices, histology and clinical pathology laboratories as well as a microscopy suite with multi-headed microscope, virtual microscopy and X-ray facilities.  Together with office space, these provide a base for our established team of board certified pathologists, technicians, researchers and trainee veterinary pathologists.
Director of the Veterinary Pathology Centre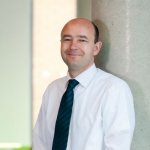 Professor Roberto
La
Ragione
Professor of Veterinary Microbiology and Pathology, Head of the School of Biosciences

Veterinary Pathology Centre
Our team of board-certified veterinary pathologists, veterinary investigation officers and technicians have expertise in farm-animal, equine, exotic and small-animal pathology. Services are offered to vets-in-practice and the wider scientific community.