Our team
Our team of board-certified veterinary pathologists, pathology residents, and technicians work together and collaborate with diagnosticians and other specialists nationwide, to offer the very highest standards of service for the veterinary and scientific community.
Meet the team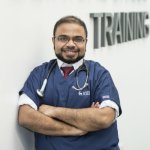 Professor Kamalan Jeevaratnam
Head of School of Veterinary Medicine, Associate Dean International FHMS, Head of Department (Veterinary Preclinical Sciences), Reader in Clinical Physiology
See profile
See profile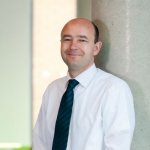 Professor Roberto La Ragione
Professor of Veterinary Microbiology and Pathology and Head of the School of Biosciences
Biography
Roberto graduated in 1995 and then went on to study for a post graduate degree in veterinary microbiology at the Royal Veterinary College (University of London). In 1996 he moved to the government's Veterinary Laboratories Agency (VLA) to undertake a PhD on the pathogenesis of E. coli in poultry. On completion of his PhD studies, Roberto commenced a post-doctoral position at Royal Holloway, University of London, studying E. coli virulence factors and vaccine development.
Since 2001 his work has focused largely on the analysis of the colonisation, shedding and transmission of E. coli O157:H7 by all farmed animal species and he has led a number of commercial, Defra, research council (BBSRC, MRC, EPSRC, AHRC, Innovate) and EU projects in this area. He has published extensively in the area of host-microbe interaction with a particular emphasis on E. coli and Salmonella.
His current research interests focus on the pathogenesis of food-borne pathogens with a particular interest on AMR and the development of intervention strategies including vaccination, pre and probiotics for the control of bacterial pathogens such as Salmonella, Brachyspira and E. coli in food producing animals.
In 2005, Roberto was appointed Head of Pathogenesis and Control at the AHVLA and in 2010 he was appointed Professor of Veterinary Microbiology and Pathology at the University of Surrey. He gained the FRCPath in 2010 and in 2012 was appointed the Associate Dean for Veterinary Strategy in the new School of Veterinary Medicine at the University of Surrey. In 2014 he was appointed to the position of Head of the Department of Pathology and Infectious Diseases and Director of the Veterinary Pathology Centre. In 2019 he was appointed Deputy Head of the School of Veterinary Medicine at the University of Surrey. In 2021 he was appointed Head of the School of Biosciences and Medicine
He is the past president of the Med-Vet-Net Association and the Veterinary Research Club, the current Chair of the Humanimal Trust, a Trustee of the Houghton Trust, a member of the APHA Science Advisory Board, a member of the FSA ACMSF AMR sub-committee and the Chair of the Royal College of Pathologists Veterinary Pathology SAC. Roberto is an Associate member of the European College of Veterinary Microbiology and in 2020 he was awarded Honorary Associateship of the Royal College of Veterinary Surgeons. Kate English
Senior Lecturer in Veterinary Clinical Pathology Sai Fingerhood
Lecturer (Veterinary Anatomic Pathologist) Marta Hernández
Lecturer (Veterinary Anatomic Pathologist) Javier Marrero
Lecturer (Veterinary Anatomic Pathologist)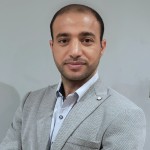 Dr Sarhad Alnajjar
Lecturer in Veterinary Pathology
Biography
Dr. Sarhad Alnajjar holds a Ph.D. from Iowa State University, USA, in Veterinary Pathology with a minor in microbiology and immunobiology. Also, he finished the veterinary pathology residency training. His Ph.D. was on Respiratory Syncytial Virus (RSV) infection in the neonatal lamb model of human infants. He had his BVM and MSc at Baghdad Univerisity, where he researched Brucella immunopathology utilizing the Guinea pig model.
Dr. Sarhad Alnajjar was previously a faculty at the University of Baghdad, where he taught veterinary pathology for 3rd and 4th-year veterinary students.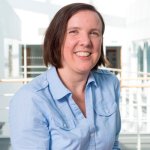 Dr Martha Betson
Senior Lecturer in Veterinary Parasitology and Head of Section
Head of Department for Comparative Bioscience
Martha graduated from University of Cambridge with a BA in Natural Sciences and went on to do a PhD in cell biology at University College London. She then undertook postdoctoral work at Massachusetts General Hospital/Harvard Medical School in Boston, USA, where she used the fruit fly as a model to gain insight into signalling pathways regulating cancer. While in Boston Martha developed an interest in public health and infectious diseases.
After studying for an MSc in Control of Infectious Diseases at London School of Hygiene and Tropical Medicine, she worked as a postdoctoral researcher with Professor Russell Stothard, first at the Natural History Museum and then at the Liverpool School of Tropical Medicine. Here she played an integral role in the Schistosomiasis in Mothers and Infants project, investigating the epidemiology of a neglected parasitic disease in mothers and young children living in lakeshore communities in Uganda. Subsequently Martha took up a post as a research fellow in One Health at the Royal Veterinary College.
Martha joined the School of Veterinary Medicine at the University of Surrey in May 2015 and is currently Head of Section, Population Systems and Public Health. Pablo Diaz Santana
Resident in Veterinary Anatomic Pathology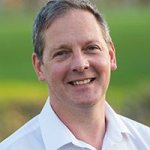 Jonathan Cooper
Technical Services Manager
Biography
Jonathan oversees the day-to-day operational aspects of the School of Veterinary Medicine, including our Veterinary Pathology Centre. He is responsible for managing the technical services team in the planning, development and maintenance of the Centre and its activities.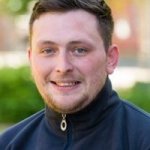 Tom Hussey
Post Mortem Facilities Manager
Biography
Previous to joining the University of Surrey, Tom worked for the Animal and Plant Health Agency for ten years in a ACDP3/SAPO3 high containment post mortem facility, carrying out post mortems on large animals, whilst being the licenced slaughterman on site. Here, he was involved in long-term projects such as BSE/TSE and TB suspect animal investigations, carrying out sample collection in the post mortem room, assisting with live animal blood sampling and day-to-day farm animal work in high containment facilities. Tom was also a trainer and assessor for the humane euthanasia procedures and carcase dismantling in the facility, shortly before becoming the building's NACWO (Named Animal Care & Welfare Officer), ensuring that the highest standards of animal welfare were kept whilst carrying out home office procedures. Katy Walker
Pathology Laboratory Manager Ella May
Senior Histology Technician Jae Kingswell
Veterinary Pathology Centre Coordinator