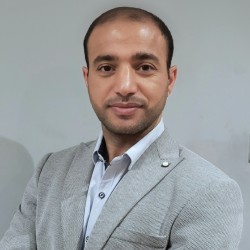 Dr Sarhad Alnajjar
---
Lecturer in Veterinary Pathology
BVM&S MSc PhD
About
Biography
Dr. Sarhad Alnajjar holds a Ph.D. from Iowa State University, USA, in Veterinary Pathology with a minor in microbiology and immunobiology. Also, he finished the veterinary pathology residency training. His Ph.D. was on Respiratory Syncytial Virus (RSV) infection in the neonatal lamb model of human infants. He had his BVM and MSc at Baghdad Univerisity, where he researched Brucella immunopathology utilizing the Guinea pig model. 
Dr. Sarhad Alnajjar was previously a faculty at the University of Baghdad, where he taught veterinary pathology for 3rd and 4th-year veterinary students. 
Research

Research interests

Dr. Alnajjar's research focuses on studying the pathogenesis of infectious diseases, with an interest in zoonotic diseases from one health approach. His current research is with Lambcure, LLC (USA) in collaboration with pharmaceutical companies to test the efficacy of the newly developed antiviral compounds in the neonatal lamb model of RSV infection. Additionally, he is trying to develop the lamb model of Human Metapneumovirus infection. 
Teaching
At the University of Surrey, Dr. Alnajjar's main role is as a lecturer in the Department of Comparative Biomedical Sciences at the School of Veterinary Medicine. Teaching in the 2nd year veterinary school curriculum (Foundation of Disease modules VMS2003, VMS2004, VMS2005, VMS2006, VMS2007, and VMS2009).
He is the module leader of 2 modules (VMS2005 and VMS2007).
As academia is his main goal, Dr. Alnajjar has fulfilled several teaching-oriented programs such as:
Iowa State University, Preparing Future Faculty (PFF) Scholar
Iowa State University, Center for the Integration of Research, Teaching, and Learning (CIRTL) Associate
Iowa State University, Graduate Teaching Certificate
Oregon State University, Tuesday Teaching, and Tech Talks