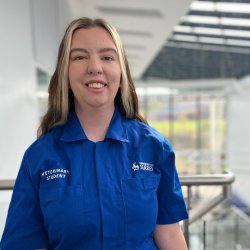 Amy Cooke
"The best bit of learning at Surrey is how hands-on the course is!"
From practising operations to learning from the experts, Amy Cooke shares what a typical day is like as a Veterinary Medicine and Science student at Surrey. 
Credit: University of Surrey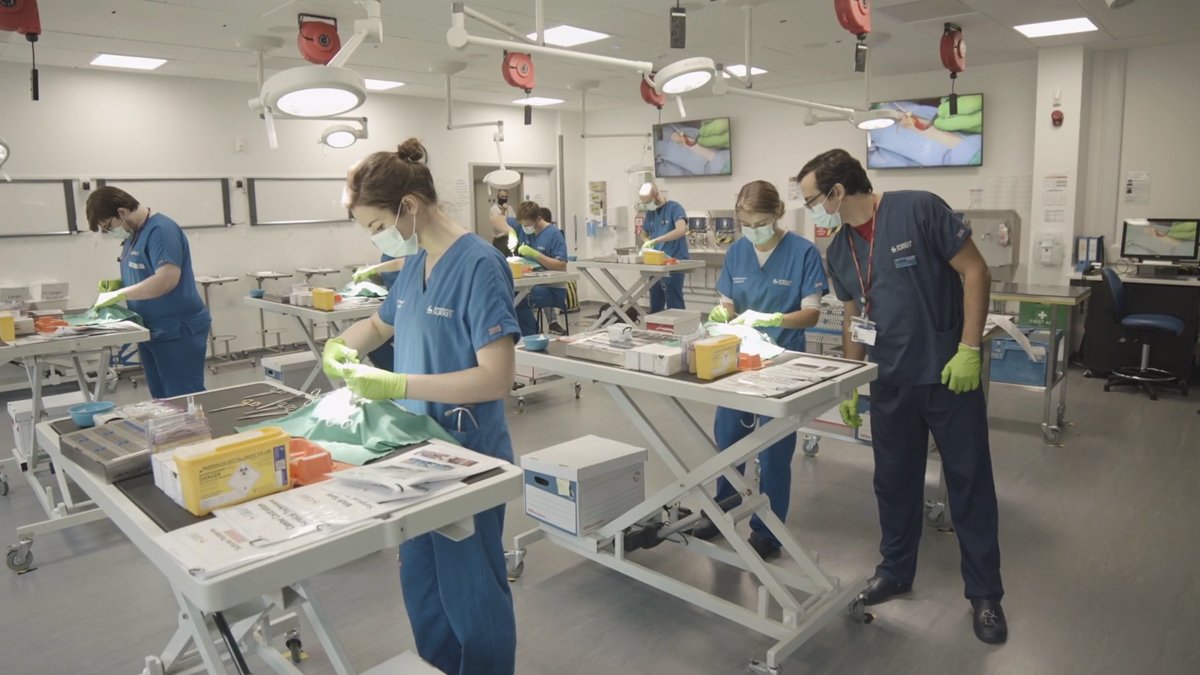 Morning lectures 
As a Veterinary Medicine and Science student, most of my mornings are spent in lectures. The academics on my course are all experts in their fields and their lectures are always really interesting! The teaching at Surrey is very engaging and the content we cover is really interesting, relevant and prepares you for your future career. 
Lunch with friends 
I always look forward to our lunch breaks! It's nice to have lunch with friends and to relax after a morning of studying. There's a cafe inside the Vet School that does amazing hot chocolate!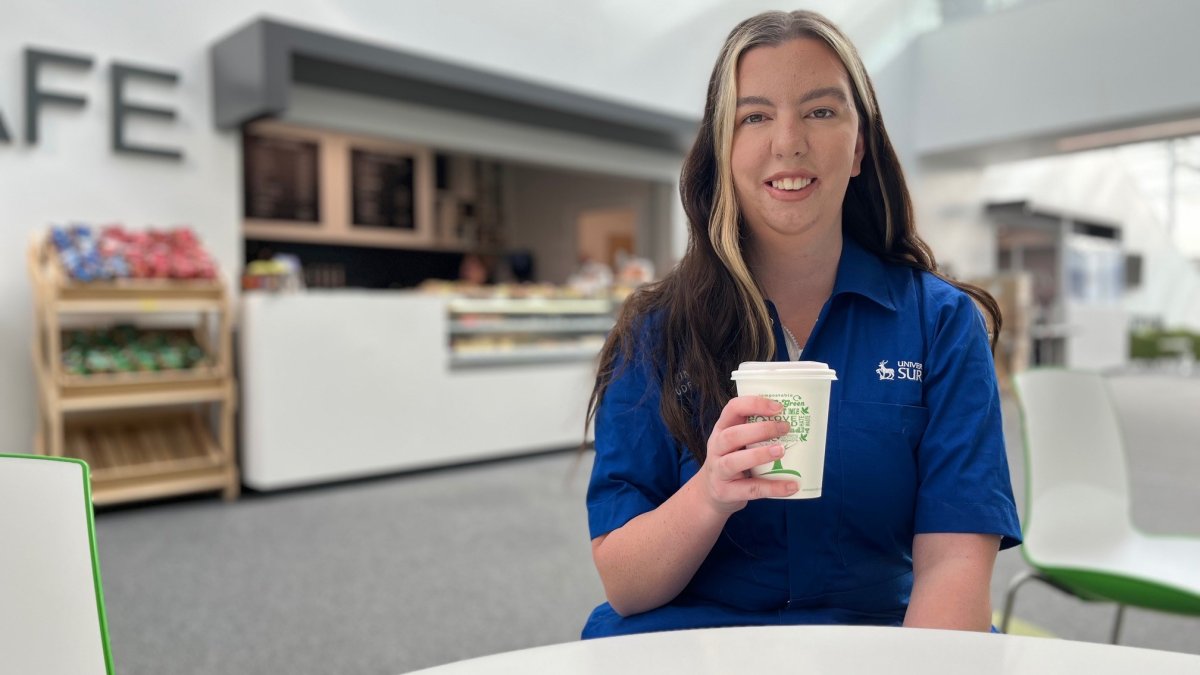 Afternoon practicals 
The type of practical you'll have varies and includes laboratory work for parasitology and bacteriology, group work through case-based learning, anatomy and dissection, clinical skills and live animal handling. For me, this is definitely the best way to learn!
"The best bit of learning at Surrey is how hands-on the course is! From day one, you get practical experience and learn to perform clinical exams right from your first year. This means you get plenty of chances to practice and become more and more confident as you go."
We also have plenty of off-site practicals to use external facilities and learn from different experts. These are a really fun day out and are always very informative. Next week I'm spending the day at a PDSA to learn how to run a wellbeing clinic for pets! Some of my other favourite external trips have been to Birdworld, Marwell Zoo and another shelter medicine practice where I got to neuter a cat under supervision! These are really incredible opportunities that I look forward to every week. 
In the evenings
Our timetabling means that you'll always have your evenings and weekends to yourself! For me, I like to go to the gym or play sports with Team Surrey. 
I always spend my Friday nights with my friends, this is so important for my wellbeing and having some downtime really means that I can perform my best whilst studying my course at Surrey.