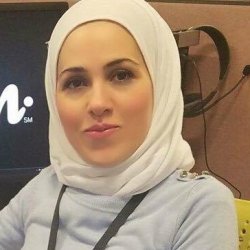 Samar Alkadri
"The MSc programme provided me with the required knowledge and skills to enter the job market with ease as soon as I finished my course."
Course
Water and Environmental Engineering MSc
Studying for the MSc in Water and Environmental Engineering took me out of the confines of designing and raising buildings as a civil engineer and into a wider role with more emphasis on business management, creativity and caring for the environment.
I applied for the course in order to develop my existing skills and acquire additional ones. I was also interested in looking into local issues from a global perspective. Environmental engineers play a pivotal role in planning and executing environmental projects utilising sustainable resources.
Studying at Surrey, and learning within the internationally-renowned British teaching system, was an exceptional educational experience. The academic staff within the Department of Civil and Environmental Engineering are very helpful and always happy to share knowledge, thoughts and experience.
The campus at Surrey is great. The lake provides a fabulous place for breaks, with many events held around it. The University's proximity to London gives students easier access to a dynamic job market and, in addition, Surrey hosts regular job fairs, with guest lectures given by prominent speakers from industry.
The MSc programme provided me with the required knowledge and skills to enter the job market with ease as soon as I finished my course. I now work as a Water Engineer in the role of sustainable drainage designer for a leading engineering company. For anyone looking for an MSc program in this field, I would highly recommend the course and student experience at the University of Surrey.
Discover our programmes in civil and environmental engineering, including our MSc in Water and Environmental Engineering.