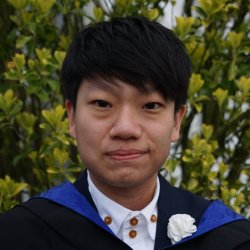 Tuntika Lertaneksin
Many of our international students use the knowledge they gain from their masters course to help solve challenges in their home countries. At graduation day we caught up with Tuntika Lektanerkski who studied on our MSc Renewable Energy Systems Engineering before returning to Thailand.
Course
Renewable Energy Systems Engineering MSc
Why did you choose to study for a masters at Surrey?
I was working in mechanical engineering in Thailand and wanted to learn something new, particularly about renewable energies which are so important to our future. Not only did Surrey offer the course I wanted, it's also in a great location near to London, which enabled me to travel while I was here.
When did you first get interested in renewable energy?
While studying for my bachelor's degree in mechanical engineering I took a module in renewable energy and this sparked my interest.
What were the best things about your course, and Surrey in general?
I really enjoyed learning about the different types of renewable energy such as wind and solar. One of the best things was the real world focus: we had some excellent guest speakers from industry and got the chance to see a solar plant during the Solar Energy Technology module.
As an international student I found Surrey a great place to be. I lived in university accommodation on Manor Park which was very good, and I did the international orientation when I arrived which was really useful.
What are you planning to do next?
I'm going back to my home country, Thailand, where I hope to find a job in the renewable energy sector which will enable me to apply my knowledge.
Discover our courses in chemical and process engineering including the MSc Renewable Energy Systems Engineering.