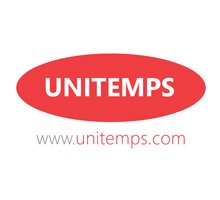 Clients
We have access to 15,000 undergraduate and postgraduate students studying at the University of Surrey. Current students can be targeted by their subject and level of study so we can deliver on very specific person specifications.
Why students
Early engagement with final-year students is an important aspect to recruiting graduate positions, we can work with you to target your 'ideal' students and make sure you have the pick of the best before other employers.
Students are a perfect resource for working unsociable and flexible hours, graduates will bring fresh ideas, enthusiasm and key skills from their studies. Our large cohort of European and International students enables us to provide very cost effective language and translation services.
Our database
We have a database of over 15,000 registered job seekers. They are current students (undergraduate and postgraduate) looking for part-time work to help fund their degree, graduates keen to secure a full-time job as their first step on the career ladder and experienced professionals living in the local area looking for their next career move.
Our consultants do not work on commission and all the profits are re-invested to improve student facilities.
Recent assignments and placements
Job roles range from cleaning and catering, to positions requiring very specific technical skills such as computer science. Here are some of our recent assignments and placements:
| Temporary | Permanent |
| --- | --- |
| Exam Invigilator | Night Support Assistant |
| Research Assistant | Disability Support Assistant |
| Welsh Speaking Sales Executive | Web Developer |
| Spanish Speaking Survey Caller | Procurement Assistant |
| Event Assistant | Systems Programmer |
| Administrator | Laboratory Technician |
Take a look at what our candidates say about using Unitemps.
Benefits to you
There are many benefits to working with us.
Our services
What services we offer to help you find the perfect client.
What our clients say
Read what our clients say about us.
Our candidates
Take a look at the candidates we have waiting for work.