Undergraduate courses
We have state-of-the-art facilities including a new student observatory and offer integrated master courses with a research year placement.
Find a course
Our courses are flexible, providing a solid grounding in the fundamentals of physics while also providing students with the option to take modules that interest them or switch between courses.
We offer three and four year BSc (Hons) courses, and four year integrated masters (MPhys) courses.
Find out more about applying to Surrey.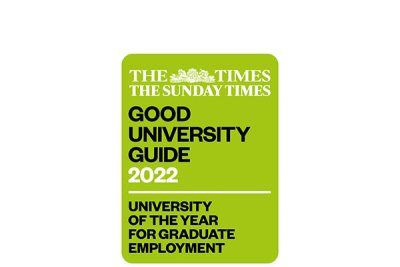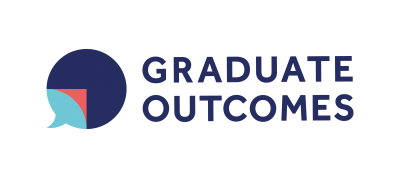 Graduate outcomes
The Graduate Outcomes survey 2020 found that 96% of Surrey undergraduates are in work or further education.*
This is the largest survey of employment and further study outcomes for UK graduates.
*UK domiciled graduates of full-time, undergraduate qualifications, in full-time employment, from higher education institutions.
Professional Training placements
Our physics BSc (Hons) courses offer an optional Professional Training placement, which provides our students with an excellent foundation for both employment and further study. Students can directly apply their physics study to the work, by using coding, maths etc.
Recognised as the Best University Placement Service (Over 750 Placements) at the National Undergraduate Employability (NUE) Awards 2021; we will support you with your application and ensure you are gaining the experience you need in a supportive environment.
Hear from our students
See Stefan's student profile for more about his experiences on the placement.
Research and innovation opportunities
As part of our physics degree programmes, we are keen to provide cutting-edge research and innovation such as summer placements, entrepreneurship and funding opportunities.
Research placement year
For those interested in a career in research, our MPhys courses offer a full year that is often spent abroad, where you get involved in real research. We have links with national and international partner organisations such as TRIUMF, leading European universities and large UK research facilities such as Rutherford Appleton Laboratory.
Hear from our students
See Anastasia's profile and Vadim's profile for more about their experiences on our MPhys courses.
Placement companies
TOPTICA Photonics UK
InSync Technology Ltd
PricewaterhouseCoopers LLP
Technical University Clausthal (Germany)
Royal Surrey County Hospital
MBDA.
Hedge Fund Intelligence
Padova Observatory (Italy)
CGI IT UK
NATS (National Air Traffic Services)
Rutherford Appleton Laboratory
Philips Respironics.
IBM
Airbus Defence and Space
St John the Baptist school
PerkinElmer
Atkins
VMware
RBA Acoustics Ltd.
The Home Office
Aviva
Merck
Tesla Engineering Ltd
Plastipack Ltd
STFC Central Laser Facility
NPL (National Physical Laboratory).
Take a virtual tour of the Department
Take a virtual tour around some of our leading facilities, including the Physics Undergraduate Labs, Advanced Technology Institute and the Observatory. Read more about our facilities.

Study abroad
You have the opportunity to acquire international experience as part of your studies, by taking advantage of exchange agreements with our partner universities.
Locations of our partner universities include Australia, Canada, Hong Kong, United States, New Zealand and Germany.
Your university experience
Get involved in extracurricular activities to enhance your career prospects and know that you are studying within a department who celebrates equality and diversity.
Employability
Our Employability and Professional Skills Advisor, Kay Pearson, works on a range of opportunities for our students to connect with employers during their studies.
Site visits and fairs
Open days at research institutes and labs are available for our students. We also promote specialist careers fairs in areas such as technology, aerospace and aviation as well as organise visits to part of the Medical Physics department at the Royal Surrey County Hospital.
Summer placements
We offer summer placements between four to twelve weeks long. They are a great chance to gain some work experience mid-course, whether or not you intend to go on a Professional Training placement in your third year.
SEPnet runs a tailored scheme for physics undergraduates each year.
Employer talks
Each semester, there is a programme of employer talks held in the department. Recent speakers include:
Framestore (digital media/special effects)
Ultra Electronics (nuclear radiation detectors)
Culham Centre for Fusion Energy
NPL (National Physical Laboratory).
Employment mentoring
Employer mentors can offer support and guidance with things like:
Gaining an insight into a particular area of work
Thinking about whether to stay in academia after your course or move into commerce, industry or business
Developing your professional network
Learning about an organisation or company and its culture.

Scholarships and bursaries
Discover how we may be able to support your studies with a host of bursaries and scholarships directly from the University of Surrey and external providers.