Physics with Astronomy BSc (Hons) or MPhys – 2024 entry
Key information
Start date: September 2024
Apply for your chosen course online through UCAS, with the following course and institution codes.
| Course | UCAS code | Institution code |
| --- | --- | --- |
| BSc (Hons) | F3FN | S85 |
| BSc (Hons) with professional training | F3FL | S85 |
| MPhys | FHF5 | S85 |
| BSc (Hons) with foundation year | F306 | S85 |
| BSc (Hons) with foundation year and professional training | F307 | S85 |
Why choose this course
Top 10 in the UK
Physics is ranked top ten in the UK for overall student satisfaction* in the National Student Survey 2023
16th in the UK
For physics in the Guardian University Guide 2024
*Measured by % positivity across all questions for all providers listed in the Guardian University Guide League Tables.
Our BSc and MPhys Physics with Astronomy courses teach you about our place in the cosmos. You'll learn about cutting-edge theories of the origin of the Universe and life itself, and have the opportunity to carry out original research with leading scientists in the field.
We're home to fantastic astronomy facilities. These include our teaching and outreach telescopes that you'll use to get hands-on observation experience, as well as high-performance computing and GPU clusters.
Two unique aspects of both courses are:
Our award-winning Professional Training placements:

Within the BSc, the option to take a paid Professional Training placement in industry gives you invaluable hands-on experience to enhance your employability.
On our MPhys, you'll take a year-long, masters-level integrated research placement. This can be in one of our world-leading research groups or at one of our international partner institutions.

Our focus on undergraduate research and innovation:

All undergraduates have the opportunity to apply for paid 8-10 week summer research placements in our research groups and those of our South East Physics Network partners.
We offer in-house grants that students can apply for to fund a research placement, attend a conference or develop a new business idea.
What you will study
Our Physics with Astronomy courses teach you the core elements of traditional physics – from classical mechanics and electromagnetism to quantum mechanics.
You'll then specialise in astronomy, studying the formation and evolution of stars, planets, galaxies and the Universe as a whole. You'll learn about the search for life beyond Earth, gravitational waves, and the nature of dark matter and dark energy.
You'll also be able to carry out a research project in one of our world-leading research groups.
Formal lectures are complemented with work in our specialist radiation laboratories, which have recently been refurbished and enlarged at a cost of a £2.7m. As an undergraduate student you'll use these labs to undertake experiments related to the Nuclear and Particle Physics module.
You can apply to study for either a BSc or an MPhys. The latter is a direct route to a masters qualification. If you study for an MPhys, you'll spend a year doing integrated research before returning for your final masters-level modules.
You may have the option to switch to a BSc or MPhys during your studies. Find out more about the benefits of an integrated masters degree.
Facilities
We have a campus observatory for astronomy, which can be used by students for assessed laboratory experiments.
Our Astrophysics Research Group provides both computational and observational undergraduate research projects in astronomy and astrophysics, from star and galaxy formation to gravitational waves and cosmology.
We also have state-of-the-art laboratories and equipment to enhance other student learning opportunities and research. This includes:
Characterisation laboratories
Detector preparation laboratories
Ellipsometry equipment
High-performance computing clusters
Magnetic resonance imaging facilities
Microscopes and spectrometers
Nuclear magnetic resonance facilities
Photonics and quantum science facilities
Radiation and medical physics facilities
Soft matter laboratories.
We also share facilities with Surrey's acclaimed Advanced Technology Institute, which conducts world-leading research in energy generation and storage, nanotechnology, healthcare, information technology and sustainable technology.
Our Experimental Nuclear Physics Group has access to facilities at prestigious institutions around the globe. These include:
Research and innovation opportunities
As part of our physics degree programme, we provide students with a range of cutting-edge research and innovation opportunities.
All students have the chance to apply for an 8-10 week paid placement during the summer, typically at the end of their second year. Placements are available both within the University and via the South East Physics Network (SEPnet).
Students have spent placements at the Rutherford Appleton Laboratory in Oxfordshire (the UK's largest scientific facility), The Royal Marsden Hospital (one of the world's leading cancer research hospitals) and at research-intensive companies such as BAE Systems.
Placements at Surrey are with an academic in the Department, and have ranged from nanotechnology experiments to theoretical quantum physics. Summer placements are paid and offer an invaluable taste of real research, as well as adding to your CV.
Unique to Surrey, all of our MPhys students spend one whole year doing real research. This takes place either at Surrey, with an academic in the Department of Physics, or at one of our national or international partner organisations.
Past students have undertaken year-long research projects at TRIUMF (Canada's centre for particle and nuclear physics research); leading European universities such as the University of Marburg in Germany; the IAC in Tenerife (Spain's leading astronomical institute); and large UK research facilities such as the Rutherford Appleton Laboratory in Oxfordshire.
All of these research projects involve real cutting-edge research with internationally respected scientists. Most off-campus placements come with a student stipend.
We're keen to encourage innovation and enterprise, both through the University's dedicated Student Enterprise programme and via funding opportunities within the Department (see below).
Whether you have a passion for physics research, or want to use your physics knowledge and skills to develop a new business or idea, there's a range of funding support available.
For a summer research placement you can apply for funding from:
For a business enterprise or innovation idea, to attend a research conference, or to apply for money to support a student competition or similar, you can apply for funding from:
Professional recognition
BSc (Hons) - Institute of Physics (IOP)
Accredited by the Institute of Physics (IOP) for the purpose of partially meeting the educational requirement for Chartered Physicist.
MPhys - Institute of Physics (IOP)
Accredited by the Institute of Physics (IOP) for the purpose of fully meeting the educational requirement for Chartered Physicist.
BSc (Hons) - Institute of Physics (IOP)
Accredited by the Institute of Physics (IOP) for the purpose of partially meeting the educational requirement for Chartered Physicist.
Careers and graduate prospects
Over the last decade, our employment figures have been among the best in the UK. In the Graduate Outcomes survey 2023, results show that 96 per cent of undergraduate physics students go on to employment or further study.
Our courses provide you with the analytical, experimental and computational skills valued in a wide variety of careers. You may choose to become a research scientist, but physicists are also highly sought after in industry, education, management, medicine, law and business because of their broad practical and numeracy skills, coupled with advanced scientific knowledge.
As a Surrey physics student, you'll acquire a range of employability skills during your studies. You'll take a dedicated Year 1 module – Scientific Investigation Skills – which covers key communication skills, group work and presentations, plus problem-solving in the laboratory. We also support you with building your CV, interview preparation and job applications.
Students who take either the Professional Training placement or Research Year placement gain invaluable employment experience at their host institution.
Recent graduates are now employed as:
Automation Tester, CGI
Graduate Engineer, Aktins
Graduate Physicist, DSTL
Research Scientist RF and Microwave Metrologist, National Physical Laboratory
Senior Development Engineer, Fourth State Medicine Ltd
System Analyst, Raytheon Systems Ltd
Trainee Clinical Scientist, NHS.
Many of our graduates go on to take masters courses in a range of subjects, such as geophysics, nanotechnology, meteorology, quantum field theory, education management and science communication. Others, particularly those with an MPhys, choose to pursue PhDs in astrophysics, materials science, nuclear physics, semiconductors and photonics.
Accreditation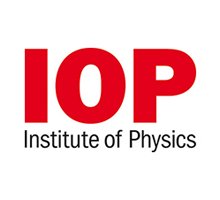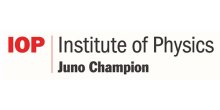 Academic year structure
The academic year is divided into two semesters of 15 weeks each. Each semester consists of a period of teaching, revision/directed learning and assessment.
Modules
Modules listed are indicative, reflecting the information available at the time of publication. Please note that modules may be subject to teaching availability, student demand and/or class size caps.
The University operates a credit framework for all taught programmes based on a 15-credit tariff. Modules usually can be either 15, 30, 45 or 60, 75 and 120 credits, and additionally for some masters dissertations, 90 credits.
The structure of our programmes follow clear educational aims that are tailored to each programme. These are all outlined in the programme specifications which include further details such as the learning outcomes.
Please note: The full module listing for the optional Professional Training placement part of your course can be viewed on the relevant programme specification.
Timetables
Course timetables are normally available one month before the start of the semester. Please note that while we make every effort to ensure that timetables are as student-friendly as possible, scheduled teaching can take place on any day of the week (Monday – Friday). Wednesday afternoons are normally reserved for sports and cultural activities. View our Code of practice for the scheduling of teaching and assessment (PDF).
Teaching
You'll learn through a stimulating mixture of lectures, laboratory work, tutorials, practical exercises and computational classes using Python.
There will be assigned coursework, problem solving and projects aligned with the course material.
Computers are used extensively as teaching aids, in the laboratory for experimental control and data analysis, in modelling of physical problems, and for effective communication.
Eight practical laboratory half-modules are designed to introduce particular elements of physics, experimental design, data analysis, background research and technical writing. A ninth module introduces computational modelling, the topic of which can be based upon your personal interests.
Experimental and computational exercises, carried out in the teaching laboratory, are designed to complement and aid the learning of concepts taught in lectures.
The core physics curriculum is covered in the first two years. In Year 1, your practical skills are developed through laboratory-based teaching sessions designed to introduce experimental design, data analysis, and preparatory research and risk assessment. Communication skills are developed through technical report writing and oral presentations.
You'll then be able to select optional modules, taken at the end of the second year and throughout the third year. Our specialist modules reflect the research interests of the Department – ranging from astronomy and nuclear astrophysics, to quantum light and matter.
You can also select more practical modules with laboratory-focused teaching methods, or theoretical modules with mathematical and computational-based assignments.
There may be occasions when the delivery of your teaching is supported by graduate teaching assistants. The University has a set of procedures that govern the use of postgraduate research students in this way.
Assessment
We use a variety of methods to assess you, including:
Coursework
Essays
Examinations
Practical sessions
Presentations.
Contact hours
Contact hours can vary across our modules. Full details of the contact hours for each module are available from the University of Surrey's module catalogue. See the modules section for more information.
Fees
The annual tuition fees for courses starting in September 2024
BSc (Hons)
UK

To be confirmed
Overseas

To be confirmed
BSc (Hons) (with professional training year)
UK

To be confirmed
Overseas

To be confirmed
Professional training

To be confirmed
MPhys
UK

To be confirmed
Overseas

To be confirmed
BSc (Hons) (with foundation year)
UK

To be confirmed
Overseas

To be confirmed
BSc (Hons) (with foundation and professional training year)
UK

To be confirmed
Overseas

To be confirmed
Professional training

To be confirmed
View a complete listing of all ongoing fees for our undergraduate courses.
Fees for UK students: The University will apply annual regulated increases in the fee rates as set by Government each year, in order to maintain the same value in real terms. 
Fees for EU students: The UK is now no longer part of the EU, we are awaiting further instruction from the UK government and we will publish this as soon as it is provided. Find out more information about Studying in the UK and the scholarships for EU students.
Fees for international students: Annual fees will increase by 4% for each subsequent year of study, rounded up to the nearest £100, subject to any overriding applicable legislative requirements. 
Fees for international students with an integrated foundation year: The programme fee for Year 0 will match the lowest Year 1 overseas fee rate from across the substantive programmes for that year of entry. Students subsequently progressing into Year 1 will be liable for the same fee as overseas students joining at Year 1 for the same programme in that year. Annual fees after Year 1 will increase by 4% for each subsequent year of study, rounded up to the nearest £100, subject to any overriding applicable legislative requirements. 
The University will assess your fee status. If you are unsure whether you are likely to be considered a home, EU or overseas student for fees purposes, the UKCISA website offers more information.
Payment schedule
Students in receipt of a Tuition Fee Loan: will have their fees paid by the Student Loans Company in line with their schedule.
International students, or UK/EU students who have not taken out a Tuition Fee Loan: are required to pay their fees either in full at the beginning of the programme or in two instalments as follows:

50% payable 10 days after the invoice date (expected to be early October of each academic year)
50% in January of the same academic year.
The exact date(s) will be detailed on invoices. Students on certain part-time programmes, where fees are paid on a modular or stage basis, are not eligible to pay their fees by instalment.
If you are sponsored: you will provide us with valid sponsorship information that covers the period of your study.
Professional Training placement fees
If you are studying on a programme which contains a Professional Training placement year there will be a reduced fee for the academic year in which you undertake your placement. This is normally confirmed 12 to 18 months in advance, or once Government policy is determined.
See the information about 2023/24 academic year Professional Training placement fees.
Additional costs
There are associated costs with this BSc (Hons) course:
Commuting (local travel expenses): There may be some travel costs for commuting to schools as part of the STEM Education and Public Engagement module.
There are associated costs with this MPhys course:
Commuting (local travel expenses): Depending on the placement, students can incur travel, visa and accommodation costs.
Scholarships and bursaries
---
We're committed to making sure that we offer support for students who might need it.
Placements
Our award-winning Professional Training programme offers you the option to spend a career-enhancing year in industry, either in the UK or abroad. We have thousands of placement providers to choose from or you can source your own placement. 
Most placements are paid, and we will support you every step of the way. 
Find out more about Professional Training placements and discover how these have transformed our students' lives and career choices. 
Physics with astronomy placements
BSc students can take a Professional Training placement, which adds real value to their learning experience.
Over the years, we've placed our students with many big-name companies and laboratories. These include:
Airbus Defence and Space
BAE Systems
IBM UK Ltd
Merck
National Physical Laboratory
Tesla Engineering Ltd
TOPTICA Photonics.
Your personal tutor and the Professional Training tutor will discuss your interests and abilities with you in the second year, and support you in applying to our extensive database of potential employers. Every October, we hold a Professional Training placement conference, which allows students to hear first-hand experiences from the previous year's placement students.
Our MPhys includes an integrated Research Year, which can be completed at Surrey, at a research institution in the UK or internationally.
Applying for placements
Students are generally not placed by the University, however we offer support and guidance throughout the process alongside access to a vacancy portal representing thousands of placement opportunities each year. We also provide support if you wish to source your own placement. 
Find out more about the application process.
Please be aware there may be travel costs incurred when attending interviews and assessment centres at the placement provider's premises.
Study and work abroad
Studying at Surrey opens up a world of opportunity. We want you to take advantage of our study and work abroad partnerships, explore the world and expand your skills for the graduate job market.  
Perhaps you would like to volunteer in India or learn about Brazilian business and culture in São Paulo during your summer holidays? With more than 200 partnerships, from 50 different countries worldwide, there is something for everyone. 
Partner institutions
In your second year, you can spend a year abroad at one of our partner universities. Students have studied in:
America
Australia
Canada
Germany
New Zealand
Singapore
South Korea.
Find out more about our international partner institutions.
You can also choose to spend your Professional Training placement working in another country. MPhys students often take up placements at leading research laboratories and institutions all over the world, including:
Terms and conditions
When you accept an offer of a place at the University of Surrey, you are agreeing to comply with our policies and procedures, the student regulations, and our terms and conditions. These terms and conditions are provided in two stages: first when we make an offer and second when students who have accepted their offers register to study at the University. View our offer terms and conditions for the 2023/24 academic year and our registration terms and conditions (PDF) for the 2023/24 academic year, as a guide as to what to expect.
Please note: our offer terms and conditions will generally be available in the September of the calendar year prior to the year in which you begin your studies. Our registration terms and conditions will vary to take into account specifics of your course and changes for the specific academic year.
Disclaimer
This online prospectus has been prepared and published in advance of the academic year to which it applies. The University of Surrey has used its reasonable efforts to ensure that the information is accurate at the time of publishing, but changes (for example to course content or additional costs) may occur given the interval between publishing and commencement of the course. It is therefore very important to check this website for any updates before you apply for a course with us and before you accept an offer. Read our full disclaimer.
Campus location
Stag Hill
Stag Hill is the University's main campus and where the majority of our courses are taught.
Placement location
As part of this course you have the option to complete a Professional Training placement which would require attendance off campus, depending on where you secure your placement.
Address
University of Surrey
Guildford
Surrey GU2 7XH