Evening language classes
Learn a language
Our evening classes are open to adult learners, are designed for all levels of ability and are available in nine languages. Each class is taught by skilled and experienced tutors, over two terms.
From October 2022 to May 2023 our classes will be taught in-person on campus.
Our evening language classes
Timetable
Classes are taught over two terms and take place once a week from 7pm – 8:30pm.
Term one
12 weeks of classes:
Monday 10 October to Thursday 8 December 2022
Continues after the Christmas break on Monday 9 January to Thursday 26 January 2023.
Term two
12 weeks of classes:
Monday 6 February to Thursday 30 March 2023
Continues after the Easter break on Monday 24 April to Thursday 18 May 2023
Classes falling on May bank holiday will be rescheduled to Monday 22 May 2023.
Prices
Members of the public: £225 per term
Current Surrey degree student/staff: £180 per term.
Discounts on fees (if any) are applied if you are a student or staff of the University of Surrey, or if you are registered on Term 1 and you are booking again for Term 2.
Certificates
Please note all our classes are non-accredited and there are no formal exams or assessments. Students receive a Certificate of Attendance each term if they attend 75 per cent of the course (9 out of 12 classes each term).
What our students say
I chose the University of Surrey to learn a language because I wanted really good tuition and I haven't been disappointed.
Altiera Dunlop, Spanish (Pre-intermediate)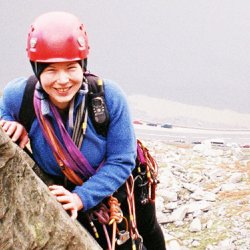 Attend an open evening
If you are not sure about your language level, come to an open evening and have a chat with one of our tutors.