---
news
Published:
22 October 2020
5GIC hosts summit on 5G promises and 6G vision
Surrey's 5G Innovation Centre (5GIC) is hosting a two-day online conference on 11-12 November, where many of the world's leading telecommunications thinkers will chart the current landscape of 5G and map out what a 6G future might look like.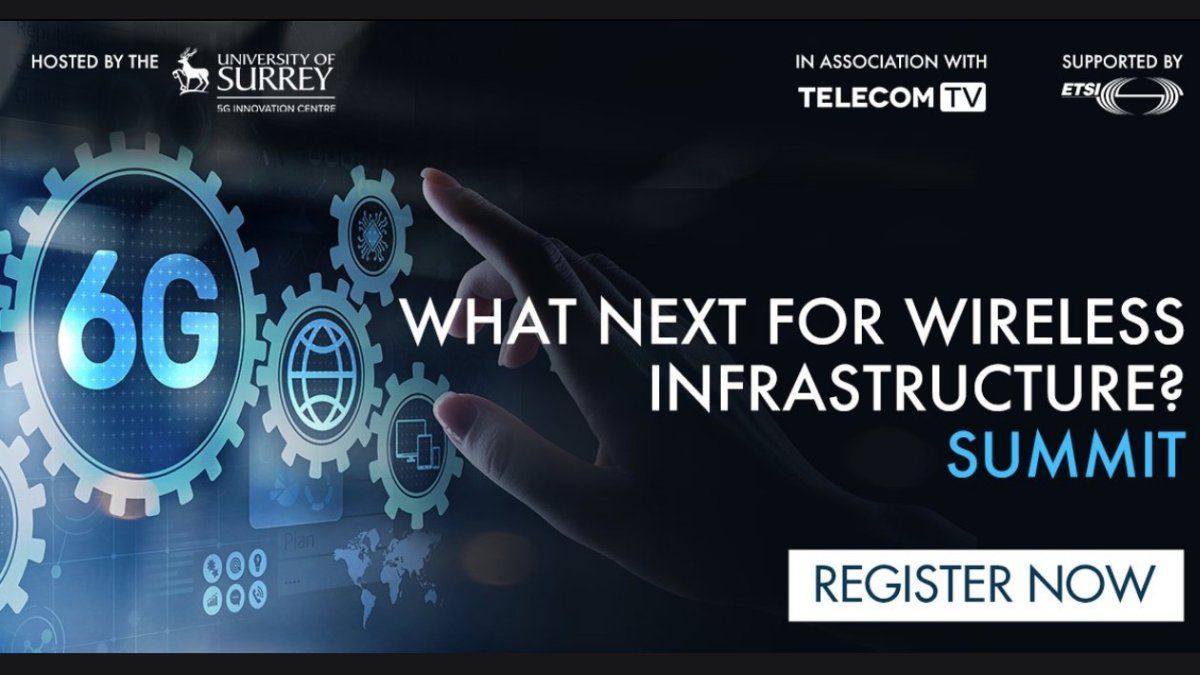 UK Government will be represented by two key figures from the Department of Culture, Media and Sport, namely Matt Warman, the Minister for Digital Infrastructure, and Tony Sceales, the Head of 5G Programme. They'll be appearing alongside industry speakers from telecoms giants such as Huawei, Vodafone, Verizon, IBM, Nokia and Samsung, among many others.
These delegates from Government and industry will be joined by top researchers, innovators, communications service providers, vendors and academics.
Schedule
Delivering talks to a global audience, day one of the summit will see discussions on the benefits full 5G will bring to societies and industries around the world. Topics on day two will examine the drivers for the evolution from 5G to 6G to 2030 and beyond.
A key feature of day two will be Surrey's Regius Professor Rahim Tafazolli, Director of 5GIC and Head of the Institute for Communication Systems, discussing 6G.
The summit is hosted live online by TelecomTV and attendees will have the opportunity to interact and pose questions during two live Q&A panels.
Shared vision
Professor Tafazolli says: "This summit will bring together leading academics, innovators and key industry partners to establish a shared vision to help define and develop the 5G and 6G infrastructures that will underpin the way we communicate, work and live our everyday lives."
Registration and attendance at the two-day conference is free.
Featured Academics
---
Related content
---