---
news
Published:
17 August 2020
Celebrating our nurses and midwives: Louise's story
Louise Davies become a midwife after seeing first-hand the positive impact the role can have for women and their families. This is her story.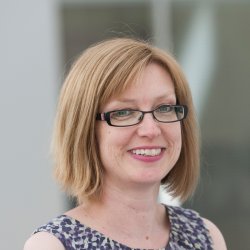 Louise Davies
"I fell in love with midwifery while studying to become a nurse. On my midwifery placement I was really struck by how special it is to support women and their families through such a memorable experience. This is even more true when working in the community, getting to build a rapport with the people in your care. In the early 90s, I decided to retrain in midwifery while working as an adult nurse at the Royal Surrey County Hospital.
"Since qualifying, I've worked across all aspects of midwifery care, including as a case-loading community midwife at a birth centre and high-risk obstetric unit, and as a lecturer-practitioner at a London hospital. While I was in London, I got my first experiences of teaching and was inspired by several exceptional mentors, who encouraged me to become an educator. I still meet with one of my mentors to talk 'midwifery' nearly 30 years later!
"As a midwife, I'm incredibly proud to share such a pivotal moment in the lives of the women and the families I care for."
"As the Director of Studies for Midwifery at Surrey, I feel privileged to be welcoming the next generation of students into the profession and inspiring them to deliver excellent women-centred care, as both a teacher and a mentor. Working alongside them is not only rewarding but has taught me a lot about myself as well, and I was over the moon when I won the University of Surrey Personal Tutor of The Year award, after being nominated by one of my students.
"I'm also extremely passionate about supporting midwives in practice and to do this, I hold an additional role as a professional midwifery advocate at Royal Surrey County Hospital. In this position I give guidance and support to midwives, ensuring they deliver the best care possible.
"As a midwife, I'm incredibly proud to share such a pivotal moment in the lives of the women and the families I care for. Everyone remembers their midwife, how they were treated and how they made them feel. Doing everything I can to support them through the experience is what being a midwife is all about."
Read more of our nurses' and midwives' stories and share your own on Twitter using #YearoftheNurseandMidwife, tagging @UniOfSurrey.
Featured Academics
---
Related content
---