---
news
First year students win Accenture challenge at hackathon
Undergraduates Valentin Foucault and Oscar Levy were judged the winning team in a 24-hour challenge sponsored by Accenture at HackCity UK.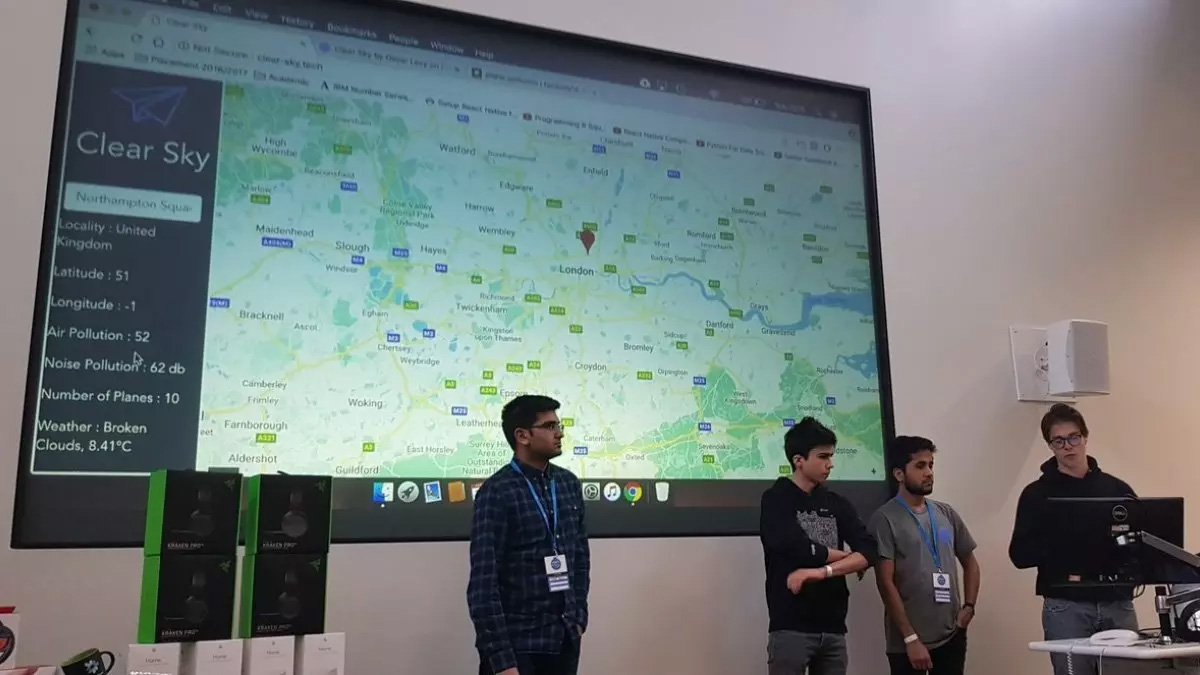 Taking place on 17 to 18 February at City, University of London, HackCity UK was sponsored by a number of high profile companies including Accenture, Cisco, GitHub, Starling Bank, FIRSTCo and Nesmo.  
The hackathon challenged participants to take part in a range of sponsored challenges. Valentin Foucault (a student on Surrey's Computer Science degree course) and Oscar Levy (Computing and Information Technology) took on the Accenture challenge which asked them to 'build a hack that has an element of 'good' that it can bring to any segment of society'.
Given just 24 hours to complete the challenge, the Surrey students developed a 'Clear Sky' application which identifies the noise and air pollution generated by aeroplanes in a given location. They were judged by Accenture as having built the 'Best ethical/'for good' hack' and each won a Google Home (a powerful speaker and voice recognition assistant). Valentin and Oscar now plan to develop their application further with a view to commercialisation.
Oscar said: "We really were not expecting to win this challenge. I believe that reactivity, adaption and flexibility are important when it comes to tech, and hackathons give people the chance to rapidly improve these skills."
Valentin added: "It was an amazing experience to work on a project that involved two of my main passions which are computer science and aviation. Hackathons are wonderful events where true innovation takes place in less than 24 hours."
Other Surrey students taking part in another challenge at the hackathon were praised for their 'Ghost of Spending Past' application which compares the user's daily expenses between two different months.
Teaching Fellow in the Department of Computer Science Stella Kazamia commented: "Hackathons are a great opportunity for students to work with people from different backgrounds and experiences and to turn great ideas into reality in a short period of time – in this case a fully functional application. I am very proud of Oscar and Valentin's success at the hackathon. I think that what they've achieved in such a short timeframe is truly incredible!"
Discover our Computer Science programmes at Surrey.