---
press release
Hospitality and tourism management once again top UK subject in the Shanghai Global Rankings 2018
Hospitality and tourism management at the University of Surrey has been ranked 5th in the world by ShanghaiRanking's Global Ranking of Academic Subjects (GRAS) 2018.
The University of Surrey's hospitality and management courses have been ranked 5th in the world by the Shanghai Global Rankings 2018, placing Surrey as the highest ranked UK university in the list.
More than 1,600 universities across 83 different countries were included in the rankings which covered 54 subjects across the disciplines of Natural Sciences, Engineering, Life Sciences, Medical Sciences and Social Sciences. Ranking factors included research productivity and quality, extent of international collaboration and highest academic recognitions.
Surrey also appeared in the top 150 for Telecommunication Engineering, Veterinary Sciences, Aerospace Engineering, Transportation Science, Sociology and Technology and Computer Science and Engineering.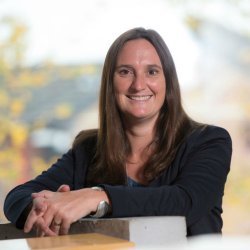 Professor Caroline Scarles
Professor Caroline Scarles, Head of the School of Hospitality and Tourism Management (SHTM), said: "The team at SHTM are very proud to be ranked within the top five in the world for hospitality and tourism management. We continue to strive to work with our key partners in the wider academy, industry and government to drive forward our expert contributions to research and teaching in our field.
"It is our passion and commitment to create innovative, engaging and impactful opportunities for our students, the wider industry and community through collaboration. We look forward to continuing to develop these partnerships and building upon this success."
Hospitality and tourism management at Surrey is also ranked 4th in the QS World University Rankings 2018 and 2nd in The Complete University Guide 2019.
See the full Shanghai World Rankings 2018 list for Hospitality and Tourism Management.
Find out more about SHTM's courses.
Media Contacts
---
External Communications and PR team
Phone: +44 (0)1483 684380 / 688914 / 684378
Email: mediarelations@surrey.ac.uk
Out of hours: +44 (0)7773 479911