---
feature
Published:
14 August 2019
My Professional Training experience in 5 pics: Thea Andrews
Thea Andrews, who is studying for a BSc Mathematics at Surrey, is currently on Professional Training placement in the research team of education specialists AQA, located on the University of Surrey's Guildford campus. Here is just a brief snapshot of her placement experience.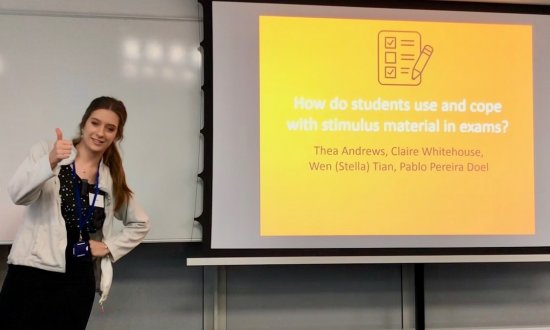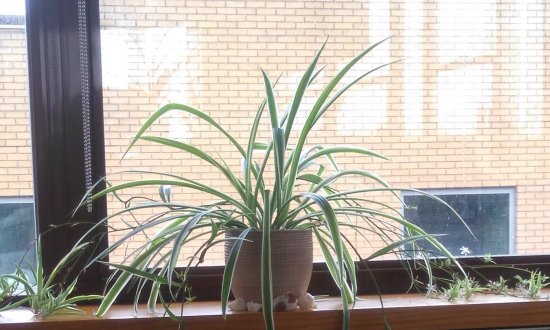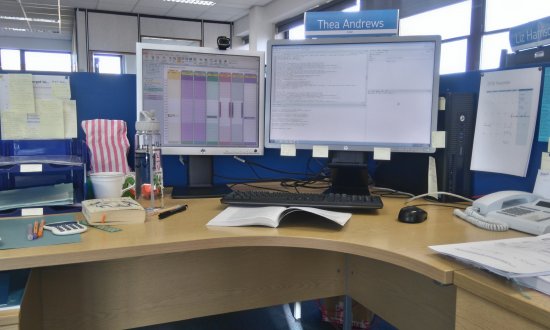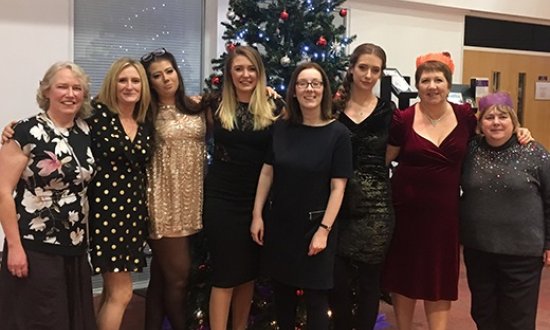 Top: Me, outside the AQA building.
Centre left: At the Surrey ExciTeS conference where I presented a research project about how students interact with stimulus materials in exams, using various devices to track eye movement, measure levels of perspiration on the skin and record facial expressions.
Centre right: My office has a slight obsession with spider plants! - here's the one I've been growing since the start of my placement.
Bottom left: My busy desk space.
Bottom right: Enjoying the AQA Christmas party with colleagues in the Department of Research and Compliance.
My main tasks include checking awarding documentation, assisting my line manager with project work, and also leading a research project of my own. My role is similar to that of a research assistant - but with an emphasis on my own learning and development.
Thea Andrews