---
press release
Pitch perfect programme of events from Guildford International Music Festival this May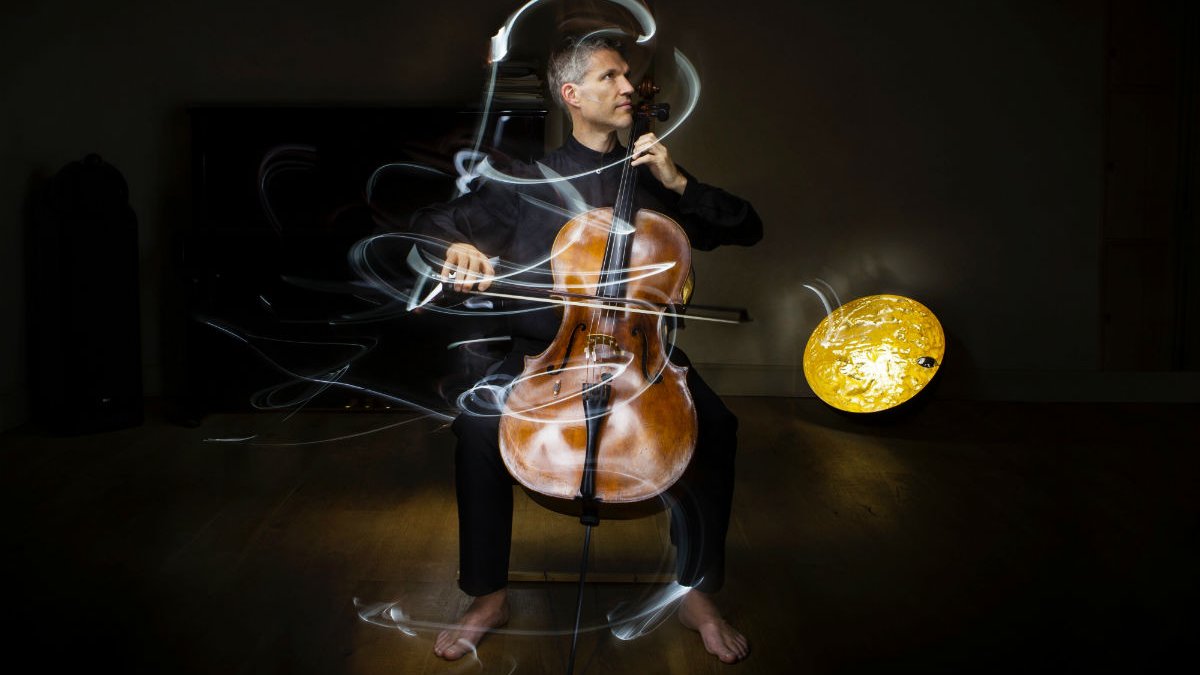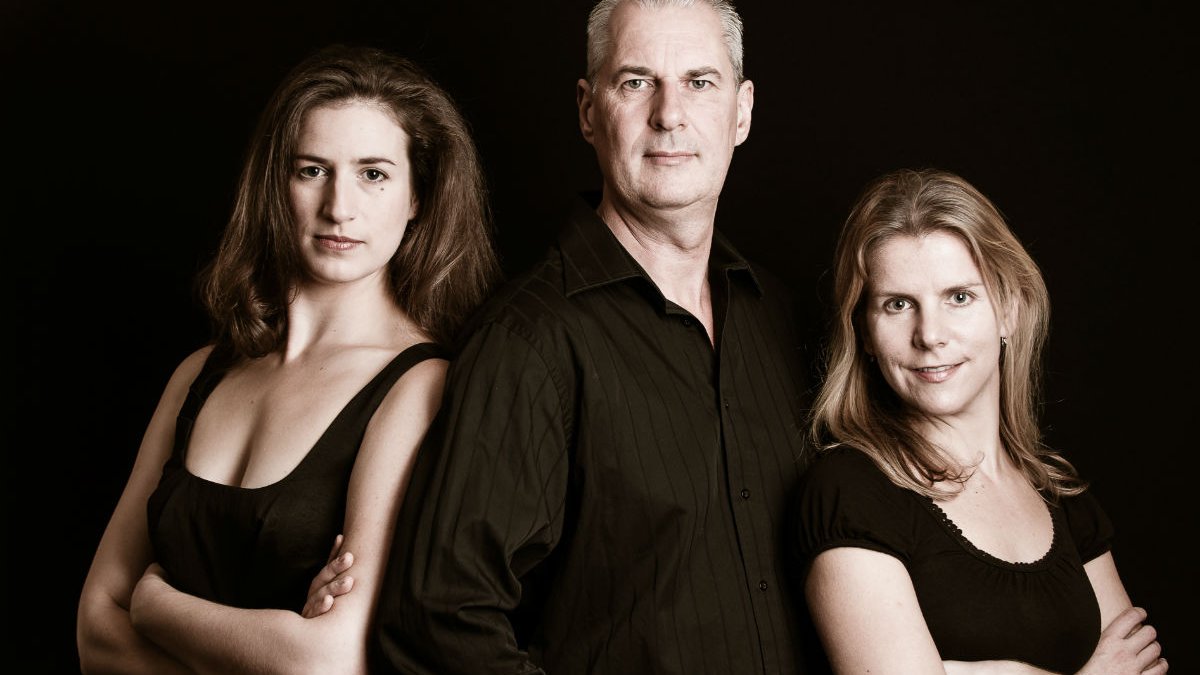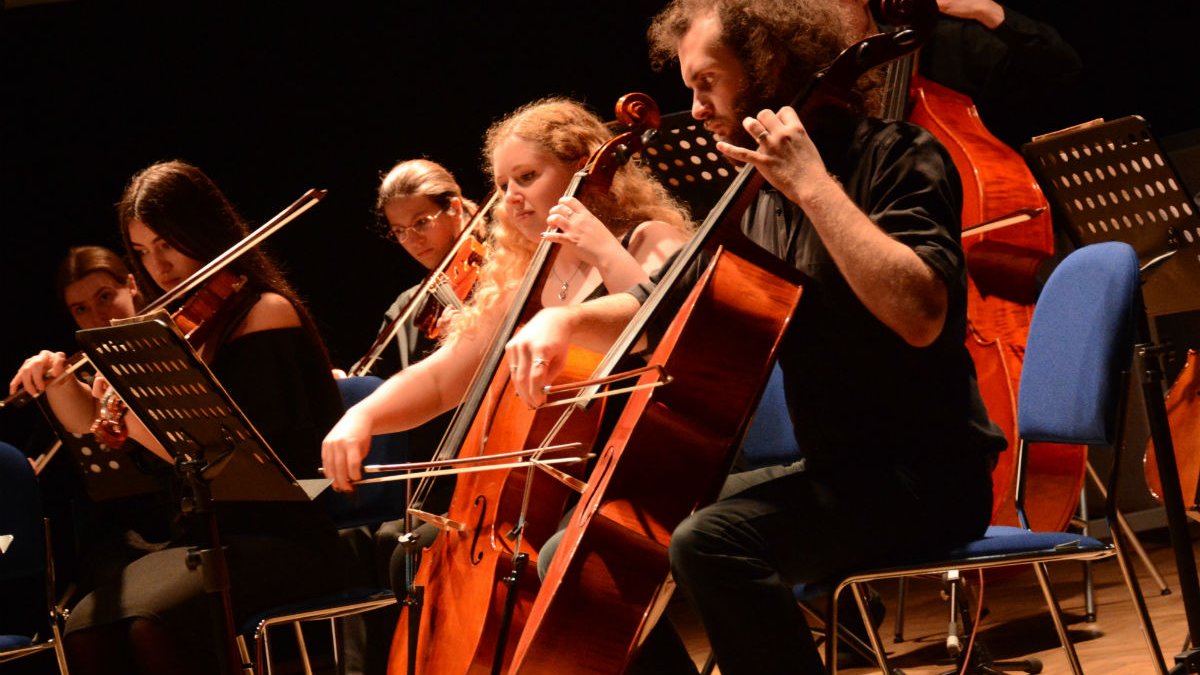 Expect impressive classical recitals, experimental electronica and specialist instrument days, as well as an admission-free family fun weekend with a musical theme. Everyone is welcome as students and guest performers unite to present an exciting array of events on the University campus – as well as at G Live and the Guildhall – from Friday 10 to Saturday 25 May.
Head of Department for Music and Media Tony Myatt said: "From contemporary experimental and classical music to electronic music, jazz and pop, this year's Festival promises to inspire and engage all music lovers. The programme combines performances from some of the most talented musicians in Guildford with concerts featuring established and internationally renowned artists. We hope you'll find the breadth of music and activities offers an inspiring opportunity to enjoy familiar pieces and explore new musical territories in venues throughout Guildford."
Launching the Festival on Friday 10 May is Last Night of the Spring Proms at G Live, a fantastic evening of popular classics featuring performances from Southern Pro Musica, Guildford Choral, Tormead School Choir and outstanding pianist Lucy Parham, while on campus the University of Surrey's ensemble in residence Trifarious will perform a thrilling selection of music from their diverse repertoire featuring compositions by leading composers Barbara Thompson MBE, Edmund Jolliffe and Tom Armstrong alongside the eagerly awaited world premiere of a newly commissioned work by Steve Goss.
Hosted in the town's historic Guildhall, Lotte Betts-Dean, Andrey Lebedev, Jesse Flowers, Julia Doyle and Matthew Wadsworth headline at Guildford Guitar Day on Saturday 11 May. Cello Day features performances and workshops from award-winning and internationally renowned performers including cellist Matthew Barley with Oded Ben-Tal (electronics) and cellist Rowena Calvert accompanied by accordionist Miloš Milivojevic and harpist Eleanor Turner on Sunday 12 May.
On Thursday 16 and Friday 17 May, The Music Project 2019 focuses on the music of New York composer, improviser and saxophonist John Zorn as students perform his best known 'game piece' Cobra.
Sunday 19 May is Peter Zinovieff Day, with talks and performances by special guests in celebration of the pioneering work of the co-founder of EMS London and creator of innovative electronic music from the 1960s to the present day.
Prepare for a spectacular evening as a variety of student ensembles – including the University of Surrey String Orchestra and Barbershop – gather to present the Ensembles Concert on Thursday 23 May.
Guildford International Music Festival is proud to offer many admission-free events: composition students from across the University's music programmes present their latest work at the Composers' Lunchtime Recital on Wednesday 15 May; family festival Free Fest comes to the tranquil University grounds on Saturday 18 and Sunday 19 May offering a harmonious day of free music, with a children's inflatable play area and tempting food vendors and bars, organised by the Students' Union; and The Department Benefactors Concert on Wednesday 22 May showcases the exceptionally talented Music and Media students who have won awards and scholarships in performance in 2018-2019.
The Festival closes with the much-anticipated Moog Symposium celebrating live electronic music at the cutting edge of contemporary audio art. The Electronic Music Event spotlights performances from two of the world's most innovative electronic artists to Guildford on Friday 24 May, and Saturday 25 May offers a day of lectures and discussions followed by an evening performance showcasing modular synthesis and the extraordinary historic instruments created by Bob Moog.  
Featured Academics
---
Media Contacts
---
External Communications and PR team
Phone: +44 (0)1483 684380 / 688914 / 684378
Email: mediarelations@surrey.ac.uk
Out of hours: +44 (0)7773 479911