---
news
Surrey student scoops Women in Property regional award for 7th year running!
Ruth Carlson was announced as a winner at the annual South East Women in Property Student Awards on 4 June – following in the footsteps of a long line of winners from the University of Surrey.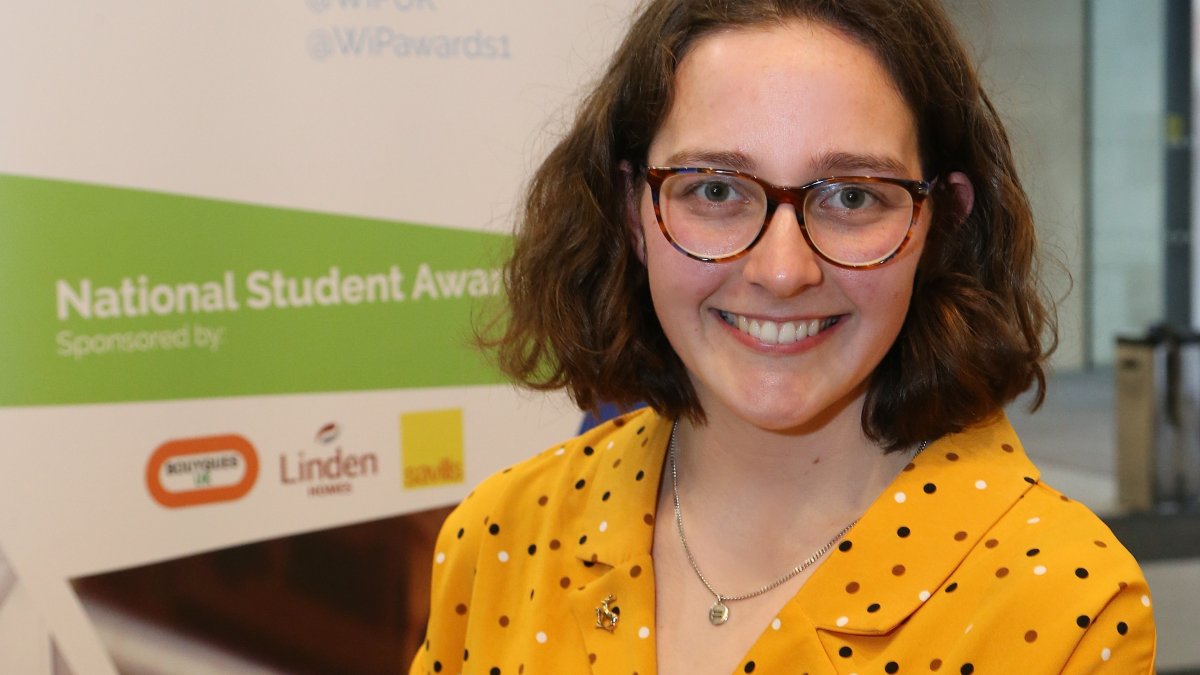 Ruth, who is studying for a MEng Civil Engineering, received a trophy, £300 and the opportunity to take part in Women in Property's acclaimed mentoring programme,
She will now represent the South East in the national finals, competing against 13 other regional finalists, with the winner announced at a 'Best of the Best' Awards dinner at Claridge's Hotel on 18 September.
The Women in Property Student Awards recognise the best students on built environment degree courses across the UK and aim to provide opportunities for networking and work experience for the next generation of young professionals.
The judging panel – which was made up of professionals in development, construction, surveying and property law – described Ruth as: "very competent, confident and passionate. She has great energy, enthusiasm and technical savvy. She is very impressive and her maturity showed."
Ruth said: "The process itself and the feedback I have received has been truly incredible. It has been uplifting to meet so many esteemed women and men achieving great success in their field, and the support from them has been immensely valuable. This process has provided me with ongoing energy and motivation throughout my penultimate year of study and I would like to thank my lecturer Dr Tony Thorne for nominating me for this prestigious award."
Dr Tony Thorne commented: "Ruth is a driven and determined young woman who I am sure will make inroads into the challenge of attracting more women into engineering.  She has carried the pressure of following six Surrey students in a row to win the regional award, and conducted herself through the interviews in a very professional manner."
Discover our courses in civil and environmental engineering, including our BEng (Hons)/MEng Civil Engineering degree course.