---
news
Published:
27 February 2020
Views sought on outline plans for new teaching facilities on University's Stag Hill campus
The University of Surrey is consulting on plans for a new teaching centre and multi-purpose auditorium and lecture theatre facilities on the Stag Hill campus.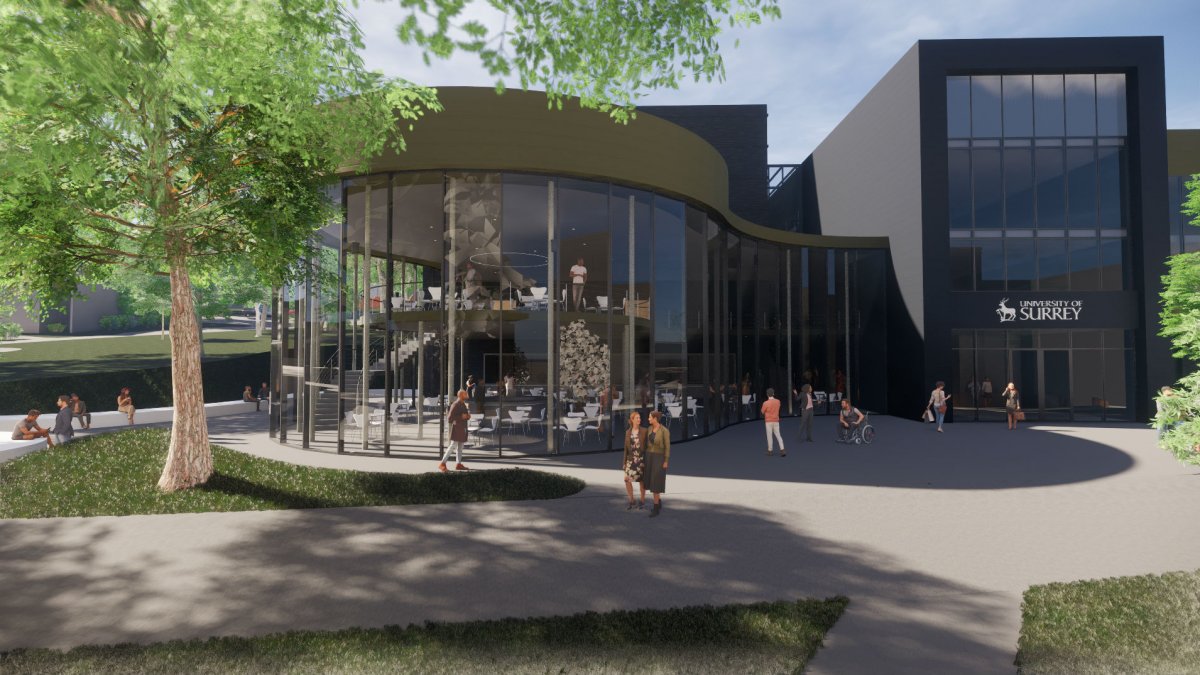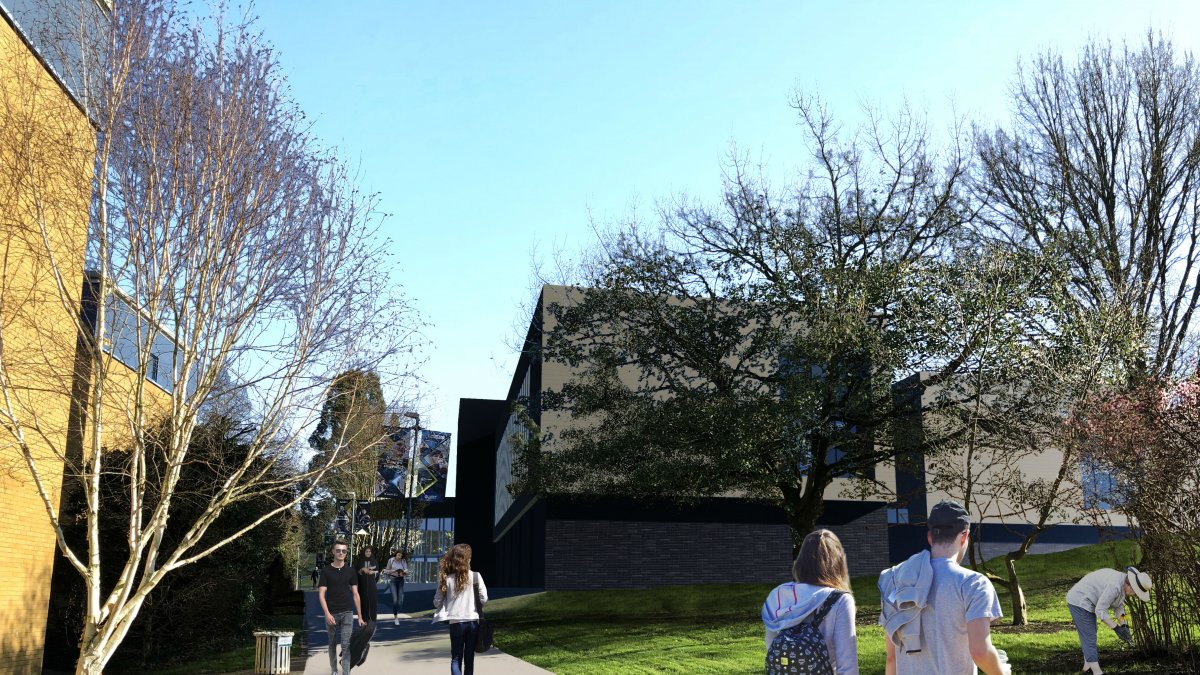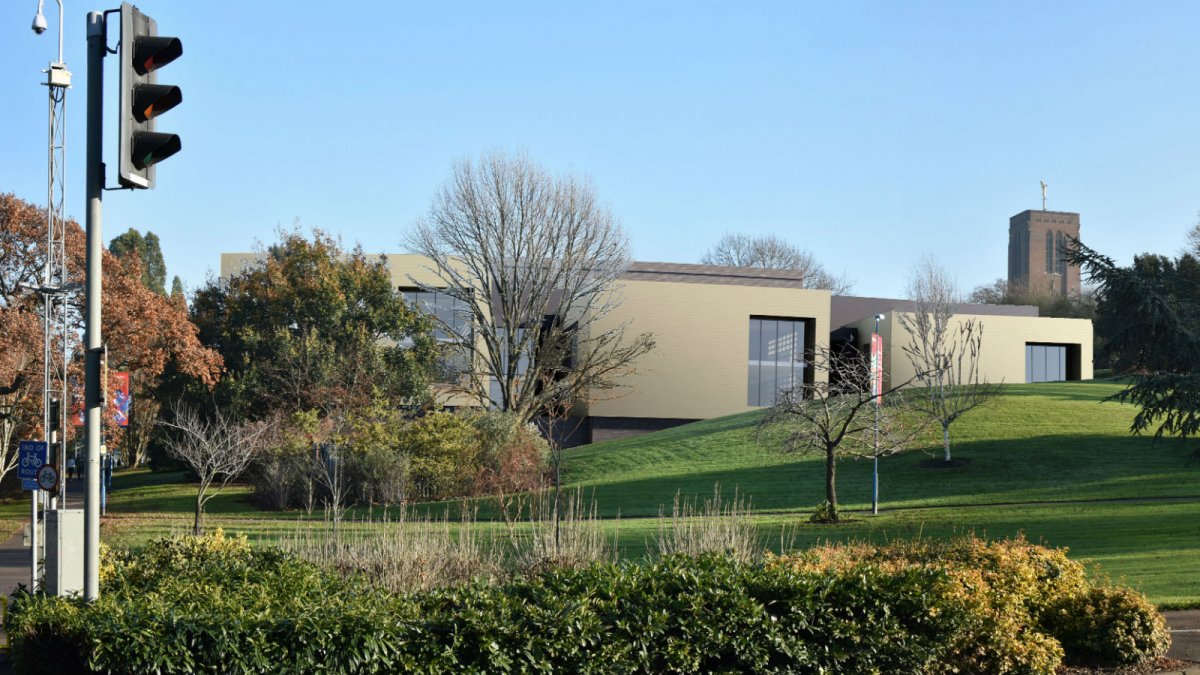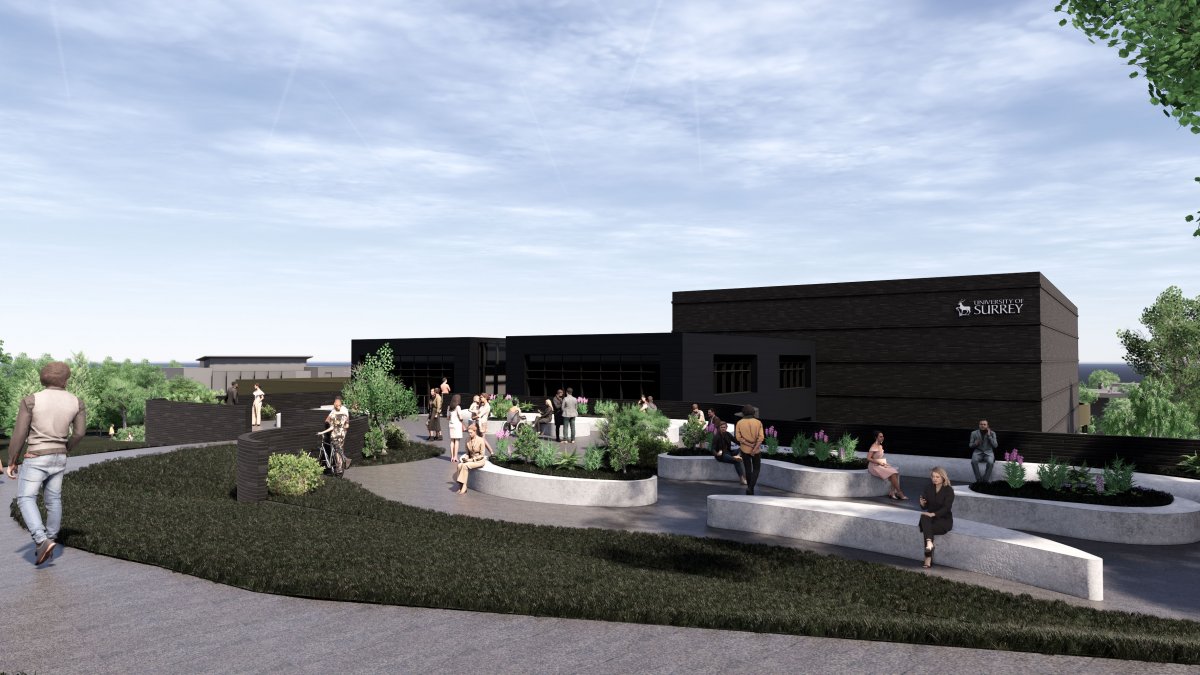 Forming part of the existing performance arts cluster, which houses the Department of Music and Media and the Guildford School of Acting, the new centre would focus on Surrey's highly respected performing arts courses. The site would also house new catering and student support facilities.
The images shown, illustrating the plans, were shared at a pre-submission consultation event for local residents, borough councillors and other interested parties at the University's Ivy Arts Centre on 20 February 2020. The new buildings would replace the Guildford Court accommodation block, which has now closed. As one of the University's smallest and oldest accommodation blocks, Guildford Court is in poor condition due to subsidence and no longer meets modern expectations of student accommodation. These rooms have already been replaced as part of the new 1,154 new rooms opened on the Manor Park campus in the last three years.
Stephen Wells, Director of Estates, Facilities and Commercial Services at the University of Surrey, said:
"We would like to say a big 'thank you' to members of the Guildford community who took up our invitation to hear more about this outline planning application and shared their valuable thoughts and feedback with us. I would encourage anyone who has any comments or questions about our proposal to please email our Public Engagement team: publicengagement@surrey.ac.uk."