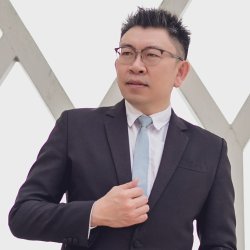 Dr Colin Fu
---
Senior Teaching Fellow in Business Analytics, Programme Director MSc Business Analytics
CEng
About
Biography
Colin is a Senior Teaching Fellow in Business Analytics, with his background in Power Electronics Engineering, from University of Warwick. He is currently appointed as the Programme Director of MSc Business Analytics in the Department of Business Transformation at Surrey Business School. Colin's roles include enhancing the quality of the MSc Business Analytics programme while improving the students' experience throughout their study at University of Surrey, in addition to engaging potential industrial partners for collaborations.
Prior to joining Surrey Business School, Colin was the Senior Lecturer at Claude Littner Business School of University of West London, where he was voted Lecturer of the Year (2019 - 2020) by its Student Union. He was the Module Leader for L7 Business intelligence, L5 Managing Business Operations and L4 Researching Business Data.
Due to his commitment and dedication for shaping the positive experience of students and his passion for educating students, Colin is reengaged as the Course Leader overseeing the part-time BA (Hons) in Business Studies at Claude Littner Business School, University of West London on Saturdays.  Most of Colin's teaching and learning skills are trained through Ofsted regime, where he had been a Grade 1 lecturer spending his time at various FE institutions while being the Curriculum Apprentice Manager. 
In addition to academic experience, Colin had spent his time engaging in governmental-funded research for an aerospace consortium, working as a digital strategy consultant for local SMEs and acting as an ISO 9001 Quality Manager combining his technical and business know-how. 
Giving back, Colin works with Pearson on their HN programmes in supporting FEIs and their students in gaining entry into Universities.
Areas of specialism
Business Analytics and Machine Learning;
Digital Marketing and Business Strategy
University roles and responsibilities
MSc Business Analytics Programme Director

Professional Placement Supervisor
My qualifications
PhD in Engineering (Power Electronics)
(Sep 1996 – Dec 1999)
Thesis: Design Control of Power Converters using Resonant/Soft- switching Techniques

School of Engineering, University of Warwick
Affiliations and memberships
Institute of Engineering Technology
Chartered Engineer
Business, industry and community links
Imperial College London Business School
External Examiner for MSc Business Analytics (2021 - Present)
Supervision
Postgraduate research supervision
Currently supervise a PhD student on "The Impact of Knowledge Management and Innovation Implementation on the Performance of the Manufacturing Sector in Emerging Countries"