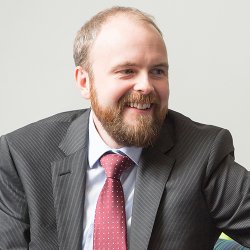 Stephen Woods
---
Professor in Work and Organisational Psychology Head of Department: People and Organisations
Biography
Biography
Prof. Stephen A. Woods is Professor of Work and Organisational Psychology at Surrey Business School, University of Surrey. He is known for his research on psychometric and personality trait assessment, personality and vocational development, and recruitment and selection, which he publishes in scientific and professional journals, scholarly books, and international conferences. He is an Editorial Board member of the Journal of Occupational and Organisational Psychology, and Work and Stress. Steve is a Chartered (Registered) Occupational Psychologist in the UK and works as a practitioner extensively with businesses and organisations globally in the areas of HR assessment and development.
Prof Woods joined Surrey Business School in Summer 2014 as Head of the People and Organisations Department. Since gaining his PhD in 2004, he held a lectureship at University of Nottingham, and a Readership at Aston Business School, as well as a visiting Professorship at University of Nottingham Malaysia Campus.
Research interests
My research interests are mainly in two areas:
1. Personality and work, particularly the interplay of traits with vocational development, effectiveness and well-being at work, and how personality changes and develops through working life.
2. Organisational and HRM assessment, particularly the design and application of assessments of personality traits and other individual differences in business and management.
Teaching
Business and Organisational Psychology
Management Decision Making
Organisational Behaviour and Analysis
Departmental duties
Head of Department: People and Organisations Department