Track 2: The Environment
We welcome contribution on topics related to the uneasy relationship of tourism/transport, hospitality and events (THE) industries with the natural environment. This includes impacts of the environment on THE industries, such as via disastrous events, but also impacts of THE industries on the environment, such as via pollution.
Track 2. The Environment Topics
These include, but are not limited to the following areas:
THE industries and climate change, including climate change mitigation and adaptation
Water consumption in THE industries
Solid waste generation and management in THE industries, including food waste and plastics
Pro-environmental consumer behaviour in THE industries
Pro-environmental ethics in THE industries
Management of environmental externalities in THE operations
The role of employees in environmental conservation in THE industries
Pro-environmental policies in THE industries
Technological innovations for sustainability in THE industries
Destination and THE business resilience towards disastrous events
Management of disasters in THE industries
Organisational learning from disasters in THE industries
How to contribute
There are two ways to contribute to this track:
Oral presentation. Submit a 500-word abstract by 6 January 2023. Outcomes will be communicated to authors by 3 February 2023. Please use the submission template (docx) to write your contribution
Poster/interactive media presentation. Submit a poster/dashboard/video presentation by 10 February 2023. Outcomes will be communicated to authors by 24 February 2023. 
Contact
For more information regarding this call, please contact Track 2. The Environment Chairs: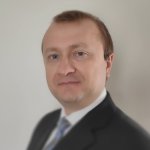 Dr Viachaslau Filimonau
Director of the Center for Sustainability and Wellbeing in the Visitor Economy
See profile
See profile