Undergraduate courses
Our commitment to delivering a unique style of veterinary education is reflected in our 'One Health' approach to human and animal science and our mission to educate veterinary professionals who will meet the needs of a changing world. 
Graduate outcomes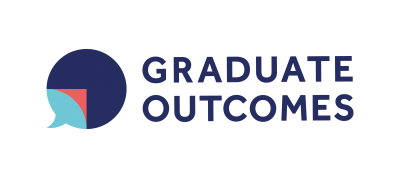 The Graduate Outcomes survey 2020 found that 96% of Surrey undergraduates are in work or further education.*
This is the largest survey of employment and further study outcomes for UK graduates.
*UK domiciled graduates of full-time, undergraduate qualifications, in full-time employment, from higher education institutions.
What our students say
Read our student profiles to discover first-hand what it's like to study with us.
The clinical teaching that is integrated throughout the course has been of much benefit, with practising vets during extramural studies (EMS) placements commenting on both my clinical knowledge and practice skills for my stage of study.
Jodie Brisset-Topping, Veterinary Medicine and Science MSci (Hons)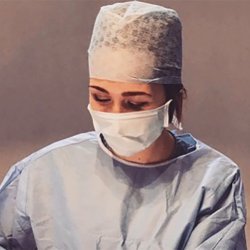 Placements
In the final year we immerse our students in the very environments that they will enter into, to ensure that they develop the knowledge, skills and attributes required to successfully transition to life as a veterinary graduate. The year consists of 32 weeks/eight months of intramural rotations (28 weeks of core rotations and four weeks of electives):
Small animal general practice 1 (four weeks)
Small animal general practice 2 (four weeks)
Small animal referral practice (four weeks)
Equine general practice (four weeks)
Core elective (four weeks spent in either one of the following species: small animal, equine, productions or veterinary public health and pathology)
Production animals (four weeks)
Special interest electives (four weeks).
Our fully distributed model of workplace-based clinical education is the first of its kind in the UK. 
Life as a veterinary medicine student
Our Vet School students talk about their experience on the course so far.
Helping you progress
As a student at Surrey you will benefit from our state-of-the-art facilities, including our Veterinary Clinical Skills Centre and one of Europe's largest and most sophisticated high-containment veterinary pathology centres.
A BVMSci degree from Surrey will provide you with an excellent platform for a variety of careers and our links with industry will equip you with the skills and knowledge needed to make an impact in the workplace.

Scholarships and bursaries
Discover how we may be able to support your studies with a host of bursaries and scholarships directly from the University of Surrey and external providers.