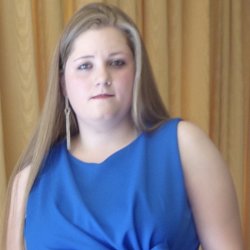 Carolina Vieira Ricciardi
"I've definitely changed since starting at Surrey, I've grown in confidence and am capable of achieving the things I want to accomplish in my professional life."
Course
International Business Management BSc (Hons)
Study abroad location
Netherlands
Choosing Surrey
When the time came for me to decide which university to study at, there were several factors that I wanted to consider from rankings, the course attractiveness, the location, the actual campus, the opportunity to study abroad and the opportunity to do a placement. I visited each university that I applied to, but I visited Surrey twice, once with my parents. From the first time I visited, it felt like the right place for me.
"The campus university helps you to feel part of the community straight away, because you know everyone around you is part of the university, either a student, academic, or member of staff."
First impressions
My first impression of Surrey was that it seemed like a great place to spend the next three or four years of my life. The town and campus felt very welcoming, I loved the greenery around the campus, especially the lake.
Your course
I've always known that I wanted to study business at university. The International Business Management course seemed like a great all-rounder, with a varied choice of different modules, and several compulsory modules based on building a successful career in business.
The opportunity to study abroad and do a placement were also big factors when I made the decision to apply to Surrey.
"I ended up choosing not to do a placement but did a study abroad exchange semester in The Netherlands, and had the best five months of my life. I made friendships that will last for a lifetime and learnt so much during such a short period of time, it really was a life changing experience."
Facilities
The university has great facilities, from Surrey Business School to the Library, the MySurrey Hive, and many other buildings across campus where teaching happens. At Surrey Business School I've been taught by great academics who have exposed me to business in the real world and taught me how I should prepare myself for life after graduation. I've also been lucky to have had really approachable professors, who are just an email away from answering any question I may have.
Clubs and societies
Throughout my time at Surrey, I've been involved in a couple of extracurricular activities. I've been a member of the Women's Football Team, Surrey Business Society, and the Portuguese Society. I've also made the most of opportunities like the Global Graduate Award (GGA), where I studied French and Spanish.
During my final year, I also decided to run for Course Representative for my cohort, which has been an interesting learning experience. I've had direct communication with my cohort and the academics to provide accurate and concise feedback, highlighting any areas for improvement.
I also took part in completing the Employability Award, a great scheme that allowed me to showcase all these extracurricular activities in one place.
Looking back
"I've definitely changed since starting at Surrey, I've grown in confidence and am capable of achieving the things I want to accomplish in my professional life. This is something that I believe truly comes with time and with understanding."
My time at Surrey has been a rollercoaster of experiences throughout the years, but at the end of the day, I'm just glad for all those experiences because they'll have helped me in one way or another to improve myself as a person, as a student, and as an aspiring professional!
Find out more about the International Business Management BSc course.