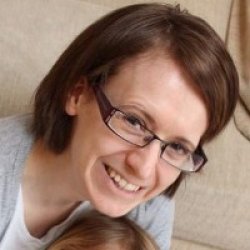 Kim Holding
"I thoroughly enjoyed my time at Surrey. It allowed me to gain my independence while developing necessary career skills, such as time management, communicating well with others and working to deadlines."
What attracted you to choose Surrey and to study your course here?
The University of Surrey was my first choice when choosing where to study my degree, not least for its excellent graduate employment record but also for personal reasons: being born and bred in Surrey, and having visited my cousin on campus when she was an undergraduate herself, I was familiar with Guildford and what the town had to offer.
The subject choice, for me, was easy: Mathematics had always been my strong subject at school. Yet usefully - and which I didn't discover until my first year - the University's BSc Mathematics degree is not purely maths; rather, it incorporates other subjects such as Computing, Economics and Education (the latter of which included first-hand experience in a secondary school) across the course of the degree. 
This helped me to gain invaluable experience, by dipping my toe in mathematics-related jobs, and to decide which career path I wished to take following graduation.
What is your strongest memory of your time at Surrey – what do you picture first when you think of being here?
Surrey isn't all 'work, work, work'. My strongest memories of university life are quickly popping into town during free periods (which, in my first year, resulted in the purchase and consumption of many Millie's Cookies, and my being late for a few lectures); and having a drink or two with friends at Chancellors, while playing giant Connect 4 and Jenga.
How did you change as a person during your time as a Surrey student, and how has your time here influenced your life and career since then?
I thoroughly enjoyed my time at the University of Surrey, as I felt that it allowed me to gain my independence while developing the skills necessary for working life such as time management, working to deadlines, and communicating well with others.
Following my graduation I decided that I wanted to pursue a career that was somewhat relevant to my degree. I was recruited by a discretionary investment management firm in Cambridge; initially in an administrative role, which involved updating the computer systems on a daily basis with share prices and other relevant information. I then used this information to produce portfolio valuations as well as performance numbers for our clients (not just high net worth individuals but also relatively "small" clients), so that they could see how well their investments were performing on a regular basis under the firm's management. The development of these computer systems meant that my role soon became redundant; however, I was offered an opportunity to move to the company's front office whereby I provided direct support to the investment managers, including answering telephones and writing correspondence. I consequently had more interaction with our client base; I found this particularly interesting as I learnt more about them over time, such as their individual financial circumstances and how this corresponded with the construction of their portfolios in terms of asset allocation.
Studying and taking exams didn't finish with my degree - since 2008, I have been taking exams to further my knowledge of the financial markets with the aim of one day managing my own clients' portfolios, and helping them to achieve their financial goals. Since achieving a Certificate in Investment Management, I have passed two of three modules towards a Masters in Wealth Management with the Chartered Institute for Securities and Investment (CISI), and will this summer be taking part 3. This is in addition to my full-time job and looking after a young family! 
Learn more about our degrees in the field of Mathematics.