Plastics Pollution Governance Framework Network Project
The project demonstrates the global, collaborative scope of the Global Engagement Networks, as researchers will be working with academics, businesses and other stakeholders from across Kenya, Uganda, Tanzania, Ethiopia, Rwanda and Malawi, as well as in the UK, Denmark, Sweden and the Caribbean.
A GCRF Global Engagement Network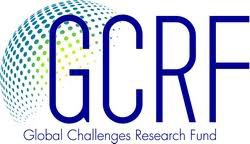 By looking at plastics as part of the circular economy, this GCRF network offers an exciting and important chance to join academics, industry and community groups to improve social structures for our citizens. If plastic waste can be incorporated into a circular economy, then it is no longer waste but part of a sustainable solution that can provide employment.
The project's goal is to share knowledge and expertise around plastics governance approaches in developing countries to reduce environmental pollution by reducing, reusing, recycling and recovering waste material, thereby retaining them in the value chain for longer.
The project does this by establishing a Plastics Pollution Governance Framework Network which will identify different approaches taken to the governance of plastics including enforcement and compliance techniques across developing countries. It aims to identify the pressures driving plastic pollution, attitudes amongst different stakeholders, impacts and the mitigation of those impacts, and devise new and innovative forms of governance, providing the evidence to support real policy change.