Wicked Problem of Plastics and the Discourse Surrounding its Governance
A GCRF Global Engagement Network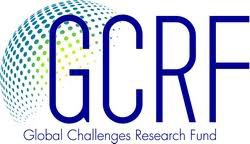 How we perceive plastic has changed drastically in the previous half-century even as its use has become more widespread, from a world-changing opportunity to an environmental catastrophe.   It is the very durability of plastic that makes it so useful for preserving food and maintaining hygiene that also makes disposing of it one of the key global challenges recognised for their fiendish complexity as "wicked problems" requiring multiple types of solutions to be developed by multiple academic disciplines and sectors of society.
This project seeks to improve how we use and dispose of plastic by looking at how we talk about plastic. It examines how local and national governments and organisations frame written, visual and verbal communication about plastic and asks how this can be translated into behaviour change and activism that leads to better laws and more effective governance.
The project investigates these discourses to learn how the "plastics story" is told in different countries and how this influences consumers, activists, regulators and other key decision-makers.
This project is funded under the Arts and Humanities Research Council (AHRC) Research Networking Scheme: 2019 Global Challenges Research Fund Highlight Notice for International Development.