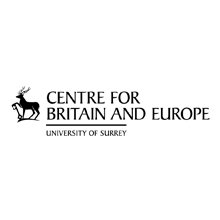 Research projects
With an extensive range of research topics around both Britain and Europe, our projects aim to reframe Britain and European issues, by drawing on wide interdisciplinary expertise and insights. 
Completed research projects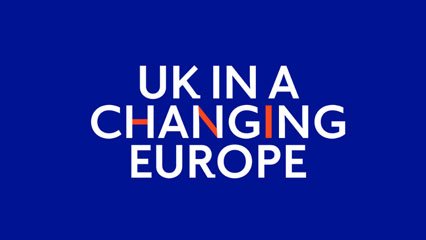 Professor Simon Usherwood was Deputy Director of the ESRC's "UK in a Changing Europe" programme from 2017 to 2019, contributing evidence-led, impartial inputs to the debate surrounding the UK's withdrawal from the EU.
As well as his own specific research on the social media campaigns during the referendum and the negotiating processes since then, Simon has also been very active with many other items of public engagement. This has included:
Oral and written evidence to parliamentary select committees
Briefings to politicians and civil servants in the UK and overseas, as well as to national and international journalists, and organisations including Universities UK and the National Council of Voluntary Organisations
Training sessions to the Foreign Office
Written commentaries for European think tanks, such as the Konrad Adenauer Stiftung
Op-ed pieces for outlets including The Telegraph, Politico and China Global Television Network
Interviews to journalists around the world, including Guardian, Financial Times, New Statesman, BBC News Channel, BBC Radio 4, 5Live & World Service, LBC, CNN, Euronews, CNBC and Al Jazeera
Multiple invited talks to universities, including Göttingen, Bologna, Edinburgh, Leiden, Angers and Queen's
Participation in a public events
Over 200 blog posts across Europe
A vlog series on Brexit
Extensive activity on Twitter.
2012-2015
Dr Laura Chappell co-convened a UACES Collaborative Research Network (CRN) on Common Security and Defence Policy (CSDP) strategy from 2012 to 2015, along with Professor Sven Biscop (Egmont Institute), Dr Jocelyn Mawdsley (Newcastle University) and Dr Petar Petrov (Maastricht University).
The publication which came out of the CRN was as follows:
Chappell, L, Mawdsley, J and Petrov, P (eds), 2016, The EU, Strategy and Security Policy, Abingdon: Routledge.
2014
We host the Jean Monnet module 'current trends in European integration studies: Beyond the Eurocrisis', coordinated by Dr Cristiano Bee and supported by the European Commission – Lifelong Learning Programme. The module aims to foster and promote knowledge on the present and future state of the European Integration through a variety of teaching methodologies and dissemination activities, such as podcasts and bulletins in the Department of Politics newsletters.
More specifically, the module provides theoretical and empirical insights to understand the EU's policy making and the development and analysis of EU's social policies, the emergence of forms of euro-scepticism, the implications of the process of Europeanisation in the current state of crisis, the modalities through which the civil society mobilise and engage in the development of the European Public Sphere.
All these topics have long been debated in the academic literature. The aim is to foster a timely academic reflection on the various dynamics that are currently shaping the European Integration process in the context of the Eurocrisis and to offer a range of opportunities for different target groups to engage with the development of different themes covered by the module.
The module adopts an interdisciplinary approach, and draws on policy studies, political sociology, political science and social policy. It is organised around three primary activities: summer schools, seminars and roundtable discussions.
Summer school
This takes place each year, as an opening to our annual conference. The summer school targets postgraduate students and furnishes an overview on current debates by focusing on how the EU is responding to the economic, social and political consequences of the recession, and is aimed principally at those who wish to undertake advanced study of the EU, or for whom the chance to update their knowledge of EU affairs would be professionally useful. In 2014 the first edition of the summer school was organised around the theme of 'protest, resistance and social change in the EU'. The event took place between 23 -28 June and attracted a number of research students from different European countries. Keynote speakers at included experts in the area of EU studies, such as Dr Oliver Daddow, Professor Paul Statham, Dr Johanna Kantola and Dr Amandine Crespy.
Seminars
These bring to Surrey a range of experts in EU issues to present their work on different hot topics. During the 2013-14 academic year, a number of seminars were delivered by key scholars such as Dr Sofia Vasillopoulou, Dr Paul Copeland, Mrs Anastasia Karatzia and Professor David Coen.
Roundtables
These offer updated reflections and debates by key experts (stakeholders, academics, civil society activists, politicians), on different issues regarding current developments at the EU level. During the 2013-14 academic year, the module organised a roundtable on gender in the EU coordinated by Dr Roberta Guerrina, a seminar on the engagement of the civil society in the European Union chaired by Mr.Richard Wassell of the Centre for Europe, and a Hustings event with candidates at the 2014 European Parliament elections.
2013
Summary
Our members have participated since 2013 in the TEMPUS-funded Innovating Teaching and Learning of European Studies (INOTLES), with partners in five European countries. The project sought to develop the practice of teaching European studies in universities in Georgia, Moldova and Ukraine, through the creation of new resources on substantive areas and training in the use of new pedagogies, including simulations, blended learning and problem-based learning techniques.
The INOTLES Centre for European Studies is an institutionalisation of the network built up by the project, offering an evolving programme of continued interaction and activities.
Affiliated members
2012-2014
Summary
This project is a partnership between leading gender scholars. The aim of the network is to support critical work in the field of gender and EU politics. Specifically, it seeks to:
Develop a theoretical framework for feminist European Union studies
Understand the unintended gender consequences of mainstream EU policies
Integrate a gender perspective to the study of EU politics and policies.
Several recent studies have examined how, and to what extent EU policy contributes to shifts in national gender regimes, gender policy and gender relations. These studies consider the changes in national policy and the manner in which these may have been precipitated by European policy shifts and/or activism in other member states or at the EU level.
This network will contribute to ongoing discussions about the value and impact of gender mainstreaming as a policy tool. It will establish contact with key practitioners and seek to raise awareness of institutional drivers that limit the impact of gender policies at the European and national level. 
The network will engage both in a theoretical exploration of intended and unintended consequences, therefore establishing an analytical framework for the comparison of different policy areas. Increasing attention is being paid to unintended consequences or outcomes of key policies. An example of this new focus is the Fawcett Society's case against the UK Coalition Government in 2010.
The work conducted in this area highlights the need for a paradigm shift in policy analysis looking at the constraints and opportunities available to practitioners to explore and take account of all the possible repercussion of a particular policy approach.
Equally the work to be undertaken by the network will draw attention to the measures that can be used in order to minimise the gendered impact of key policy areas such as economic and fiscal policy as well as external relations. This is a critical assessment of the 'unintended' or indirect consequences of European policy on domestic gender regimes and gender relations. We examine this in policy areas which are generally believed to fall outside 'women's policy'.
This critical evaluation will thus enable knowledge transfer in the area of gender mainstreaming and the development of empirical projects exploring the implementation of these principles in a variety of other policy areas.
Outputs
Key outputs of the project to date are:
Special issue of Women Studies International Forum on unintended gender consequences of EU policies
Two panels at European Conference for Politics and Gender 2013
Year 1 workshop at CRonEM conference 2013
Panels at UACES Annual Conference 2012 and 2013
Principal investigator
Dr Roberta Guerrina, University of Surrey
Co-investigators
Gill Allwood, Nottingham Trent University
Nicole Busby, Strathclyde University, UK
Yvonne Gallighan, Queens Belfast
Grace James, Reading University, UK
Emanuela Lombardo, Madrid University, Spain
Heather McRae, York University, Canada
Elaine Weiner, McGill University, Canada.
About the Centre for Britain and Europe