---
news
Published:
08 February 2022
Top jobs with a politics degree
Find out what you could do with a degree in politics and discover some of the jobs Surrey politics graduates have secured over the past few years.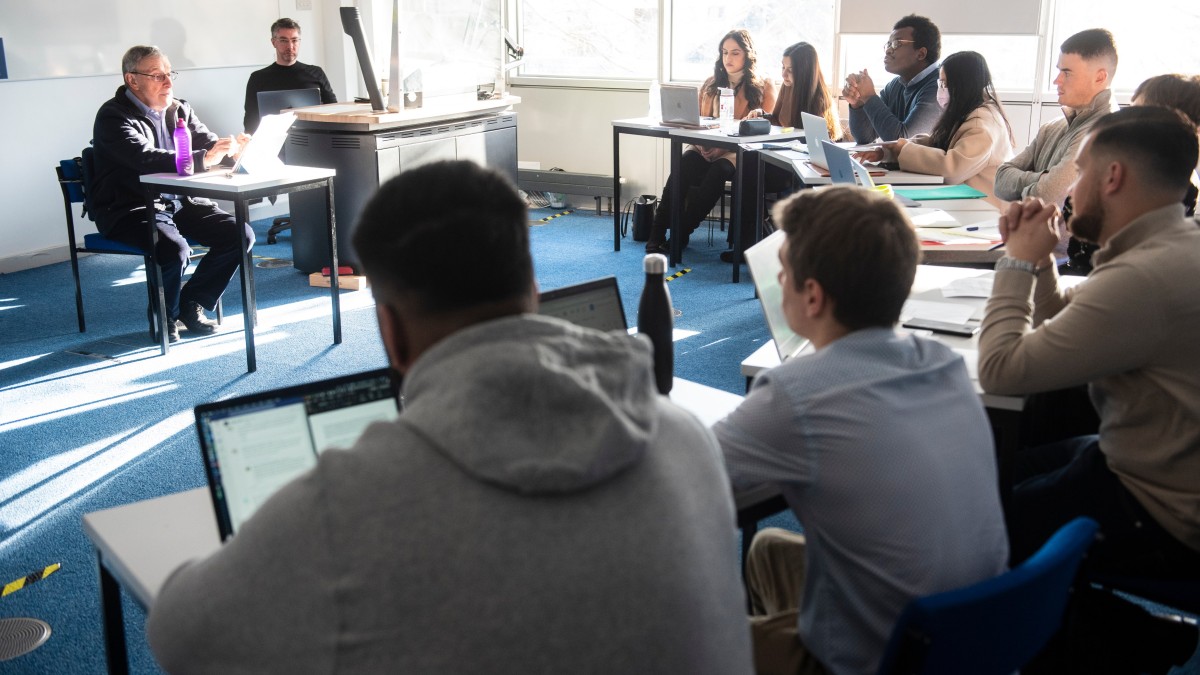 A politics degree can open doors to a wide range of highly fascinating careers. Our politics students benefit from strong industry links and have the option to gain first-hand experience in how politics operates in a real world environment during a Professional Training placement.
The research and analytical skills that you will develop throughout your degree combined with your open-minded approach will ensure that you graduate with the skills you need to take the lead, whatever career you decide to pursue.
Surrey graduates are highly sought after with 100 per cent in work or further education 15 months after graduating (Graduate Outcomes report 2021). This was a key factor in Surrey being named University of the Year for Graduate Employment in The Times and Sunday Times Good University Guide 2022.
"Surrey has had a real positive impact on my employability. Not only because it's given me a degree, but also lots of life skills and a greater knowledge of my subject. Having the opportunity to do a 10-month placement has definitely improved my employability, as has all of the skills and experience I gained on placement."
Careers with a politics degree
Surrey politics graduates have taken up roles across a number of sectors. Jobs directly related to a politics degree include:
Political assistant
Government social research officer
Policy officer
Political risk analyst
Public affairs consultant
Civil Service Fast Streamer.
However, a degree in politics will also enable you to gain skills that would be highly relevant in other, more unexpected roles. These include:
Teacher or lecturer
Journalist
Public relations officer
Human resources officer
Local government officer
Marketing executive.
"The University's exceptional and recognised Professional Training placement scheme will boost my employability skills and open more doors in today's competitive graduate job market."
Politics graduate jobs
Our politics graduates have a strong track record for employability. In recent years, our politics graduates have secured many varied roles including:
Events Coordinator, AQA Education
Policy Adviser, Department of Education
Researcher, Westminster Forum Projects 
European Network Coordinator on Climate & Energy, WWF European Policy Office 
Engagement Officer, Healthwatch Surrey
Bid Analyst, Serco Ltd
Corporate Finance Adviser, Department for Transport.
Many have gone on to take postgraduate degrees in subjects such as international relations and European politics and policy, while others have chosen to study for a PhD in politics. There is a strong record of alumni who have continued education up to doctoral level and become academic scholars in their own right.
"I did my placement year at the UK Parliament, working for their Outreach and Engagement team. I got to do a lot of travelling around the UK, meeting many MPs, members of the House of Lords, and Mr Speaker on many occasions. I was in the same room as the Prime Minister a few times, and even got to visit 10 Downing Street! I gained so much confidence in my abilities and did lots of public speaking, which is something I've always wanted to get better at."
Discover more about our politics degrees, our award-winning Professional Training placement scheme and student life at Surrey.