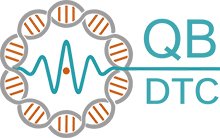 Quantum Effects in Biological Systems Workshop, 2023
University of Surrey, UK, 26 - 30 June 2023 
We invite researchers and industry experts, such as quantum physicists, biologists, biophysicists, biochemists, and physical chemists, to communicate their latest, most exciting research findings in quantum biology. 
Overview

Quantum biology is an emerging interdisciplinary field that explores the intersection between quantum mechanics and biology that could lead to a new synthesis of quantum science and technology with the complexity of biological systems. It studies how the exotic principles of quantum mechanics, such as superposition, tunnelling and entanglement, influence biological processes. The field includes the role of quantum effects in photosynthesis, bird navigation, enzyme catalysis and many other important areas, such as inflammation and neuroscience. The goals are to gain a deeper understanding of the underlying mechanisms and principles that govern life and to develop novel applications of quantum technologies in medicine, biotechnology and other biological disciplines.
Programme
We have a diverse range of invited talks given by experts in the field on topics including quantum tunnelling in enzymes, exciton and charge transfer dynamics in photosynthetic complexes, and the magnetic sense of animals. Check back soon for further details.
Submit an abstract 
We invite abstract submissions for consideration for a short talk or poster.
Contact us
For any information or further inquiries, please email QuEBS2023@surrey.ac.uk.
Keynote speakers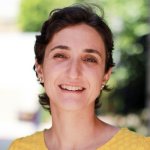 Keynote speaker
Clarice Aiello
University of California, Los Angeles, Samueli School of Engineering
About
Clarice D. Aiello is a quantum engineer interested in how quantum physics informs biology at the nanoscale. She is an expert on nanosensors harnessing room-temperature quantum effects in noisy environments. Experiments suggest that nontrivial quantum mechanical effects involving spin might underlie biosensing phenomena as varied as magnetic field detection for animal navigation, metabolic regulation in cells and optimal electron transport in chiral biomolecules. Can spin physics be established – or refuted! – to account for physiologically relevant biosensing, and be manipulated to technological and therapeutic advantage? This is the broad, exciting question that the Quantum Biology Tech (QuBiT) Lab wishes to address.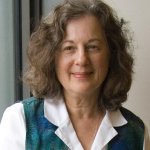 Keynote speaker
Judith Klinman
University of California, Berkeley, College of Chemistry
About
Research in Professor Klinman's laboratory is concerned with the nature of enzyme catalysis. Despite tremendous progress over the last decades, much remains to be learned and we are far from being able to design proteins from first principles. At the current time there is a paucity of information concerning reaction barrier shapes at enzyme active sites, as well as the contribution of protein dynamics to bond cleavage processes. An extremely valuable approach to these questions involves the detection and quantitation of hydrogen tunneling in enzymatic reactions. The Klinman group has amassed evidence that room temperature nuclear tunneling occurs among a long list of enzymatic reactions.  A quantitative treatment of the data is providing insight into the role of protein/heavy atom motions in promoting C-H activation via a tunneling process. Additionally, the use of site specific mutagenesis and H/D exchange, together with homologous proteins from different temperature niches, is making it possible to address how discrete substrate-protein binding interactions and protein dynamics influence the efficiency of the tunneling process.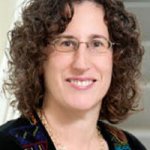 Keynote speaker
Sharon Hammes-Schiffer
Yale University, Department of Chemistry
About
Research in the Hammes-Schiffer group centers on the development and application of theoretical and computational methods for describing the fundamental physical principles underlying charge transfer reactions, dynamics, and quantum mechanical effects in chemical, biological, and interfacial processes. Her group has developed theories for proton-coupled electron transfer (PCET) and applied these theories to a wide range of experimentally relevant systems. Her group has also developed the nuclear-electronic orbital (NEO) method for including nuclear quantum effects in quantum chemistry calculations and for nuclear-electronic quantum dynamics simulations.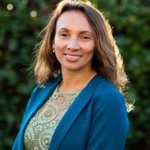 Keynote speaker
Alexandra Olaya-Castro
University College London, Department of Physics & Astronomy
About
The Olaya-Castro research group aims to elucidate fundamental quantum principles underlying energy dynamics and conversion at the biomolecular level. Furthermore to develop theoretical approaches that bring together in a complementary fashion concepts from modern quantum science, physical chemistry and biophysics. Our current focus is on the theoretical prediction of signatures and consequences of non-trivial quantum behaviour in the electronic and vibrational dynamics of photo-activated biomolecules.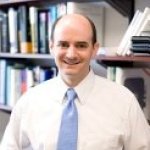 Keynote speaker
Greg Engel
The University of Chicago, Department of Chemistry
About
The Engel Group strives to exploit femtosecond dynamics to steer and to control excited state reactivity. We use a combination of ultrafast spectroscopy, theory, synthesis, and biophysics to approach this problem. Our goal is to isolate and identify new design principles to control quantum dynamics.
Event details
Venue
The conference will take place in the rolling Surrey hills at the University of Surrey in Guildford, with direct links to London and easy travel links from Heathrow and Gatwick airport. See our visit the University pages for full details, including travel information.
Registration
Registration for the event is via the University online store, which takes payment via card. Group bookings can be made via the online store and all prices include VAT at the standard rate.
All registrations as standard include:
Access to all sessions
Refreshment breaks
Lunch
Parking
Welcome reception – 7pm, Monday 26 June 2023
Ticket to Jim Meets…Paul Davies – 7pm, Thursday 29 June 2023.
All-inclusive registrations
Accommodation checking in Monday 26 June and checking out Friday 30 June 2023
Gala dinner – Tuesday 27 June 2023
Workshop excursion to Brighton i360 – Wednesday 28 June 2023
Registration with accommodation
Accommodation checking in Monday 26 June and checking out Friday 30 June 2023
Optional extra to add on gala dinner and workshop excursion
Registration without accommodation 
Optional extra to add on gala dinner and workshop excursion
Conference organising committee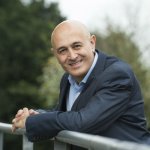 Distinguished Chair, Professor of Physics, Professor of Public Engagement in Science, Centre Director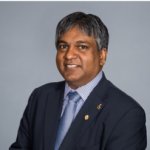 Director, Advanced Technology Institute (ATI) and Head of NanoElectronics Centre Administrator Events Lead

Leverhulme Quantum Biology Doctoral Training Centre
The University of Surrey's Leverhulme Quantum Biology Doctoral Training Centre (QB-DTC) is the world's first centre dedicated to training interdisciplinary scientists in the field of quantum biology.​