Programme
The 15th MIOMD conference will be held in an online format. Owing to the large geographical spread of the speakers and delegates, we will run the majority of the conference in an asynchronous format using pre-recorded presentations. In addition, our plenary presentations will be delivered live as webinars.
We are delighted to be able to confirm the following eminent speakers. Our speakers cover a wide range of topics from mid-infrared materials growth and fabrication, through to devices and systems applications.
Confirmed plenary speakers
All plenary talks will be live and running on British Summer Time (GMT +1).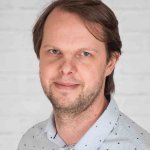 III-V/Si photonic integrated circuits and their applications in spectroscopy
Gunther Roelkens - IMEC, Univ. Gent
Wednesday 1 September at 2:15pm - 3:15pm
Biography
Gunther Roelkens received a degree in electrical engineering from Ghent University, Belgium, in 2002 and a PhD from the same university in 2007, at the Department of Information Technology (INTEC), where he is currently full professor. In 2008, he was a visiting scientist in IBM TJ Watson Research Center, New York.
His research interest includes the heterogeneous integration of III-V semiconductors and other materials on top of silicon waveguide circuits, electronic/photonic co-integration and miniaturized sensing systems. He was holder of an ERC starting grant (MIRACLE), to start up research in the field of integrated mid-infrared photonic integrated circuits.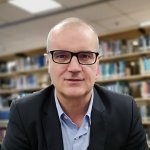 Metamaterial enhanced THz devices
Carlo Sirtori - ENS
Thursday 2 September at 2pm - 3pm
Biography
Carlo Sirtori joined Bell Labs in 1990 where he started his research career on quantum devices and made important contributions in the field of low dimensional semiconductor quantum structures such as the invention and the development of the "Quantum Cascade Laser".
In 1997, he joined THALES Research & Technology (TRT) in France and in 2000 he became the head of the "Semiconductor Laser Group". In 2002, he was appointed Full Professor at the University Paris Diderot and since 2018 he has moved to Ecole normale superieure, as the holder of the ENS-THALES Chair of the Centre of Quantum Devices.
Carlo Sirtori is the author of more than 280 articles in peer reviewed journals and has given some 150 invited talks at international conferences. He has received several prestigious awards such as the Fresnel Prize (European Physical Society) or the "Quantum Devices Award". In 2010 he was awarded an ERC-advanced-grant for his pioneering research on light matter interaction.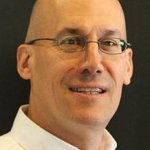 Chip-based comb spectroscopy
Alex Gaeta - Columbia University
Thursday 2 September at 3pm - 4pm
Biography
Alex Gaeta received his PhD in 1991 in Optics from the University of Rochester. He joined the faculty in the Department of Applied Physics and Applied Mathematics at Columbia University in 2015, where he is the David M. Rickey Professor. Prior to this, he was a professor in the School of Applied and Engineering Physics at Cornell University for 23 years.
He has published more than 250 papers in quantum and nonlinear optics. He co-founded PicoLuz, Inc. and was the founding Editor-in-Chief of Optica. He is a Fellow of the OSA, APS, and IEEE, and was awarded the 2019 Charles H. Townes Medal from the OSA.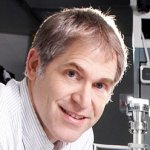 Power and brightness scaling of quantum-cascade lasers using reduced cascade number with tapered broad-area emitters
Ted Masselink - HU Berlin
Friday 3 September at 2pm - 3pm
Biography
W. Ted Masselink is professor of physics at the Humboldt University of Berlin, Germany, specialising in the physics of optoelectronic devices and device-related materials. His group works in the areas of molecular-beam epitaxy, quantum cascade lasers, quantum-dot light emitters based on GaP/InP, Integration of III-V on Si for electronic applications, and electronic noise in sub-micrometer strained and metamorhphic structures.
He has authored or co-authored over 300 refereed publications and 16 distinct patent disclosures. Masselink was previously at the IBM T.J. Watson Research Center in Yorktown Heights, New York and received a Ph.D. from the University of Illinois in Urbana.
Confirmed invited speakers
| Speaker | Organisation | Talk title |
| --- | --- | --- |
| Amy Liu | IQE | Progress in MBE production technology for GaSb-based IR photodetector structures |
| David Lackner | Fraunhofer ISE, Freiburg | Development of metamorphic buffer layers for MOCVD growth on GaAs |
| Francois Julien | Université Paris Saclay | Quantum cascade detectors based on wide band-gap semiconductors |
| Giacomo Scalari | ETH Zürich | THz ultrastrong coupling with Landau polaritons: Non-local effects and single meta-atom spectroscopy |
| Hiromi Fujita | Asahi Kasei Microdevices Corporation | Development of highly mismatched AlInSb/GaAs mid-infrared LEDs/PDs and its application to gas sensing |
| Hon Ki Tsang / Yi Wang | Chinese University of Hong Kong | Hybrid integration of 2D materials for photonic devices |
| Jacopo Frigerio | Politecnico di Milano | Heavily doped Ge-on-Si: a promising material platform for mid-infrared plasmonics |
| Jaime Gomez-Rivas | Eindhoven University of technology | Broadband THz near-field microscopy |
| Jana Jagerska  | University of Tromso | Nanophotonic waveguides with high field confinement in air for on-chip trace gas sensing |
| John Prineas | University of Iowa | Advances in materials and structures for high efficiency mid-infrared light emitting diodes |
| Mikhail Belkin | WSI, TU-Munich | Mid-infrared photonic integration on InP |
| Milos Nedeljkovic | University of Southampton | Silicon photonic photodetectors, sensors, and spectrometers for the mid-infrared |
| Mircea Guina | Tampere University | Broadband light sources at 2-3 µm region based on GaSb/SOI hybrid integration |
| Natalie Wheeler | University of Southampton | Hollow core antiresonant fibres for mid-infrared beam delivery and applications |
| Roland Teissier | University of Montpellier | Long wavelength mid-IR QCLs: state of the art, physics and applications |
| Sergey Morozov | Institute for Physics of Microstructures of Russian Academy of Sciences | Mid-IR stimulated emission in HgCdTe QW heterostructures with dielectric and "phonon" waveguides |
| Stefan Hugger | Fraunhofer IAF, Freiburg | MOEMS external cavity QCLs for spectroscopic sensing |
| Yi Zhou | Shanghai Institute of Technical Physics | Progress on mid wavelength interband cascade photo devices based on InAs substrate @ SITP |
Sessions
Wednesday 1 September 2021
| Speaker | Organisation | Talk title |
| --- | --- | --- |
| Roland Teissier | University of Montpellier | Long wavelength mid-IR QCLs: state of the art, physics and applications |
| Igor Vurgaftman | Naval Research Laboratory | Toward robust and practical interband cascade laser frequency combs |
| Yuzhe Lin | Institute of Semiconductors, Chinese Academy of Sciences | Development of InAs-based interband cascade lasers |
| Jeremy Massengale | University of Oklahoma | Long wavelength interband cascade lasers with reduced thresholds |
| Pierre Didier | Telecom Paris - Institut polytechnique de Paris | Analysis and simulation of the relative intensity noise in a Fabry-Perot interband cascade laser highlights relaxation oscillations around GHz |
| Weicheng You | The Ohio State University | Comparison of BCl3/Ar and CH4/Ar plasma chemistries for dry etching of interband cascade lasers |
| Speaker | Organisation | Talk title |
| --- | --- | --- |
| Francois Julien | University Paris-Saclay | Quantum cascade detectors based on wide band-gap semiconductor |
| Georg Marschick | Technische Universität Wien | A novel quantum cascade detector (QCD) for low attenuation free-space telecommunication around 9 μm wavelength |
| Dhafer Alshahrani | Cardiff University | Optical and electrical performance of a 5 μm InAs/GaSb type-II superlattice photodiode for NOx gas detection |
| Laura Hanks | Lancaster University | Development of quasi-planar In0.14Ga0.86As0.10Sb0.90 pBn devices for spectroscopic sensing |
| Rui Yang | University of Oklahoma | Fundamental limit of detectivity of infrared photodetectors |
| Speaker | Organisation | Talk title |
| --- | --- | --- |
| Milos Nedeljkovic | University of Southampton | Silicon photonic photodetectors, sensors, and spectrometers for the mid-infrared |
| Chen Wei | University of Southampton | Mid-infrared SOI waveguide thermo-optic fourier transform spectrometer |
| Martino De Carlo | Photonics Research Group | Proposal of a semi-integrated QEPAS sensor |
| Yanli Qi | University of Southampton | Silicon waveguides integrated with switch for low noise mid-infrared sensor |
| Speaker | Organisation | Talk title |
| --- | --- | --- |
| Stefan Hugger | Fraunhofer Institute for Applied Solid State Physics | MOEMS external cavity QCLs for spectroscopic sensing |
| Melissa Najem | Institut of Electronic and Systems, University of Montpellier, France | Multimodal infrared vibrational spectroscopy from 1.1 to 6.5 microns using MIM aluminium bowties |
| Diba Ayache | University of Montpellier | Infrared spectroscopy for exhaled breath diagnosis |
| Pierre Fehlen | NS3E-ISL, l'Université de Strasbourg & IES, Université de Montpellier | Surface-enhanced infrared spectroscopy for selective and sensitive detection of organophosphorus compounds |
| Jana Jagerska | University of Tromso | Nanophotonic waveguides with high field confinement in air for on-chip trace gas sensing |
Thursday 2 September 2021
| Speaker | Organisation | Talk title |
| --- | --- | --- |
| Amy Liu | IQE, Inc. | Progress in MBE production technology for GaSb-based IR photodetector structures |
| Marko Milosavljevic | Arizona State University | Optical properties of InAsSbBi and GaInAsSbBi grown on GaSb substrates |
| Nicholas Bailey | University of Sheffield | Bi surfactant for tailoring InAs(Bi) quantum dots |
| Shi-Jane Tsai | Graduate Institute of Electronics Engineering, National Taiwan University | Infrared GaAsBi grown on GaAs by molecular beam epitaxy |
| Stephen Schaefer | Arizona State University | Temperature and excitation dependent photoluminescence measurements of nonradiative lifetime in InAs(SbBi) |
| David Lackner | Fraunhofer ISE, Freiburg | Bridging the gap: Developing engineered substrates spanning lattice constants between GaAs and InP |
| Speaker | Organisation | Talk title |
| --- | --- | --- |
| Hiromi Fujita | Asahi Kasei Microdevices Corporation | Development of highly mismatched AlInSb/GaAs mid-infrared LEDs/PDs and its application to gas sensing |
| Abdullah Altayar | Lancaster University | Mid-infrared InAsSb/AlInAs multi-quantum well light emitting diodes on GaAs and silicon |
| Matthew Suttinger | Air Force Research Laboratory | Notched angled cavity waveguides for mid-infrared semiconductor lasers |
| Christopher Broderick | Tyndall National Institute, Ireland | Theory of emerging III-V heterostructures for mid-infrared emitters |
| John Prineas | University of Iowa | Advances in materials and structures for high efficiency mid-infrared light emitting diodes |
| Speaker | Organisation | Talk title |
| --- | --- | --- |
| Yi Zhou | Shanghai Institute of Technical Physics, CAS | Interband cascade infrared photodetectors and light emitting diodes at high temperatures based on InAs substrate |
| Dominic Kwan | Cardiff University | Type-II InAs/GaSb superlattices on GaAs for 10 μm infrared detection |
| David Ting | NASA Jet Propulsion Laboratory, California Institute of Technology | Very long wavelength InAs/InAsSb type-II superlattice barrier infrared detectors and focal plane arrays |
| Andreas Bader | University of Würzburg | Growth of interband cascade detectors for light detection in the mid infrared spectral band |
| Andrew Bainbridge | Lancaster University | Design and analysis of InAs-based resonant cavity enhanced photodiodes |
Speaker
Organisation
Talk title
Mikhail
Belkin
Walter Schottky Institute
Mid-infrared photonic integration on InP
Oluwatobi Olorunsola
University of Arkansas
Comparative study of SiGeSn/GeSn quantum wells towards high-performance all-group-IV optoelectronics
Tyler McCarthy
Arizona State University - MBE Optoelectronics
Optimal design of momentum (k)-space charge separation IR photodetectors using SiGeSn alloys
Callum Stirling
University of Southampton
Mid-infrared SOI waveguides with broadband single-mode propagation
Jacopo Frigerio
Politecnico di Milano
Heavily doped Ge-on-Si: a promising material platform for mid-infrared plasmonics
| Speaker | Organisation | Poster title |
| --- | --- | --- |
| Dominic Duffy | University of Surrey | Radiative characteristics of low threshold current type-II Ga(InAs)/Ga(AsSb) "W"-lasers on GaAs |
| WeiJiang Li | Key Laboratory of Semiconductor Materials Science, Institute of Semiconductors, Chinese Academy of Sciences | Single-mode GaAs/AlGaAs quantum cascade lasers emitting at 4.9 THz |
| Rinki Aggarwal | Amity University Noida | High efficiency PbS/Si NW heterojunction photodetectors using chemical bath deposition |
| Ran Yin | Institute of Semiconductors, Chinese Academy of Sciences | The temperature influence of anti-reflection coating on QCL facet |
| Matthew Sharpe | University of Surrey | Rutherford backscattering spectrometry of Bi containing III-V semiconductors |
| Masahiro Okujima | Ehime University | Molecular beam epitaxy of GaNAsBi nanowires emitting around 1300 nm |
| Aneirin Ellis | University of Surrey | Temperature and high hydrostatic pressure investigations of epitaxially grown 2.3-μm GaSb lasers on Si |
| Teng Fei | Institute of Semiconductors | Room-temperature lasing of quantum cascade lasers grown by metal-organic chemical vapor deposition |
| Aidas Baltusis | University of Surrey | Rapid minority charge carrier lifetime imaging of semiconductor materials and devices using compressed sensing |
| Dominic Duffy | University of Surrey | Optical spectroscopy of NIR III/V-Bi alloys and heterostructures |
| Aleksey Andreev | Tyndall National Institute, Ireland | Non-radiative auger recombination in GeSn quantum wells: Unusual band-gap dependence |
| Peter Carrington | Lancaster University | Mid-infrared gallium antimonide photonic devices grown on silicon |
| Speaker | Organisation | Talk title |
| --- | --- | --- |
| Mircea Guina | Tampere University | Broadband light sources at 2-3 μm region based on GaSb/SOI hybrid integration |
| Lauren Reid | University of Southampton | PIN-ch me!: A Ge-on-SOI photodiode with response up to 3.8 μm |
| Colin Mitchell | University of Southampton | Development of hybrid integration of quantum cascade lasers with germanium waveguides for mid-IR |
| Michele Paparella | University of Montpellier - Polytechnic University of Bari | Analysis of the optical coupling between monolithically integrated GaSb laser diodes and SiNx waveguides |
| Wei Cao | University of Southampton | MIR silicon modulators in the 2 μm wavelength band |
| Speaker | Organisation | Talk title |
| --- | --- | --- |
| Natalie Wheeler | University of Southampton | Hollow core optical fibres for mid-infrared beam delivery and applications |
| Olivier Spitz | Télécom Paris | Application of chaos synchronization in injected mid-infrared quantum cascade lasers for private free-space communication |
| Wioletta Trzpil | IES, Univ. Montpellier, CNRS, F-34000 Montpellier, France | Silicon micro-electromechanical resonator for enhanced photoacoustic gas detection |
| Florian Pilat | Institute of Solid State Electronics, TU Wien | Spectrally-resolved measurement of the linewidth enhancement factor |
| Jordan Fordyce | Université de Montpellier | Single mode interband cascade lasers for petrochemical process monitoring |
| Speaker | Organisation | Talk title |
| --- | --- | --- |
| Sergey Morozov | IPM RAS | Mid-IR stimulated emission in HgCdTe QW heterostructures with dielectric and "phonon" waveguides |
| Dao Thang | Silicon Austria Labs GmbH | Resonant metasurface absorbers for infrared spectroscopic sensing |
| Mauro David | Institute of Solid State Electronics, TU Wien | LWIR dielectric-loaded surface-plasmon-polariton waveguide for optical sensing |
| Loren Patricia | University of Montpellier | Perfect absorbers based on high doped III-V semiconductor for the next generation of plasmonic platforms in the mid-IR |
| Hon Ki Tsang | The Chinese University of Hong Kong | Hybrid integration of 2D materials for photonic devices |
| Speaker | Organisation | Talk title |
| --- | --- | --- |
| Jaime Gomez Rivas | Eindhoven University of Technology | Broadband THz near-field microscopy of resonant metasurfaces |
| Nathalie Lander Gower | Bar Ilan University | The effect of doping in split-well direct-phonon THz quantum-cascade laser structures |
| Fernando Gonzalez-Posada Flores | University of Montpellier - Institute for Electronics and Systems | Semiconductor plasmonic microstructures for THz absorption modulation |
| Giacomo Scalari | ETH Zürich | High temperature THz quantum cascade laser frequency combs |
| Julien Guise | Institut d'Electronique et des Systèmes | THz modulator based on optically-tuned metasurfaces |
| Giacomo Scalari | ETH Zürich | THz ultrastrong coupling with Landau polaritons: Non-local effects and single meta-atom spectroscopy |
Previous conferences to date
Conference number

Year

Location

(Co-)chair

Organisation

1

09/1996

Lancaster UK

Prof. Anthony Krier

Lancaster University

2

03/1998

Prague, Czech Republic

Dr. T. Simecek
Prof. Eduard Hulicius

Czech Academy of Sciences

3

09/1999

RWTH Aachen, Germany

Prof. Klaus Heime

RWTH Aachen

4

04/2001

University of Montpellier, France

Prof. Claude Alibert

University of Montpellier II

5

09/2002

NRL Annapolis, USA

Dr. Jerry Meyer
Dr. Ron Kaspi

Naval Research Laboratory
Air Force Research Laboratory

6

06-07/2004

St. Petersburg, Russia

Prof. Yury Yakovlev

Ioffe Institute

7

09/2005

Lancaster, UK

Prof. Anthony Krier

Lancaster University

8

05/2007

Bad Ischl, Austria

Prof. Gunther Springholz

University of Linz

9

09/2008

Freiburg, Germany

Prof. Joachim Wagner

Fraunhofer Institute for Applied Solid State Physics (IAF)

10

09/2010

Shanghai, China

Prof. Ai-Zhen Li

Chinese Academy of Sciences

11

09/2012

Evanston IL, USA

Prof. Manijeh Razeghi

Northwestern University

12

10/2014

Montpellier, France

Prof. Alexei Baranov
Prof. Eric Tournie

University of Montpellier II

13

09/2016

Beijing, China

Prof. Li He

SITP, CAS

14

10/2018

Flagstaff, AZ, USA

Prof. Yong-Hang Zhang
Prof. Fisher Yu

Arizona State University
University of Arkansas

15

9/2021 (postponed from 09/2020)

Guildford, UK

(online)

Prof. Stephen Sweeney

University of Surrey