---
news
Published:
15 October 2020
5 tips for applying for a Professional Training placement
Hi there, I'm Chloe Charlwood and I've recently completed my Professional Training placement at GlaxoSmithKline (GSK), working in clinical operations. If you're considering a placement, I'd encourage you to give it a go! Your first step will be applying for roles and I'm here to share my top five tips for doing this.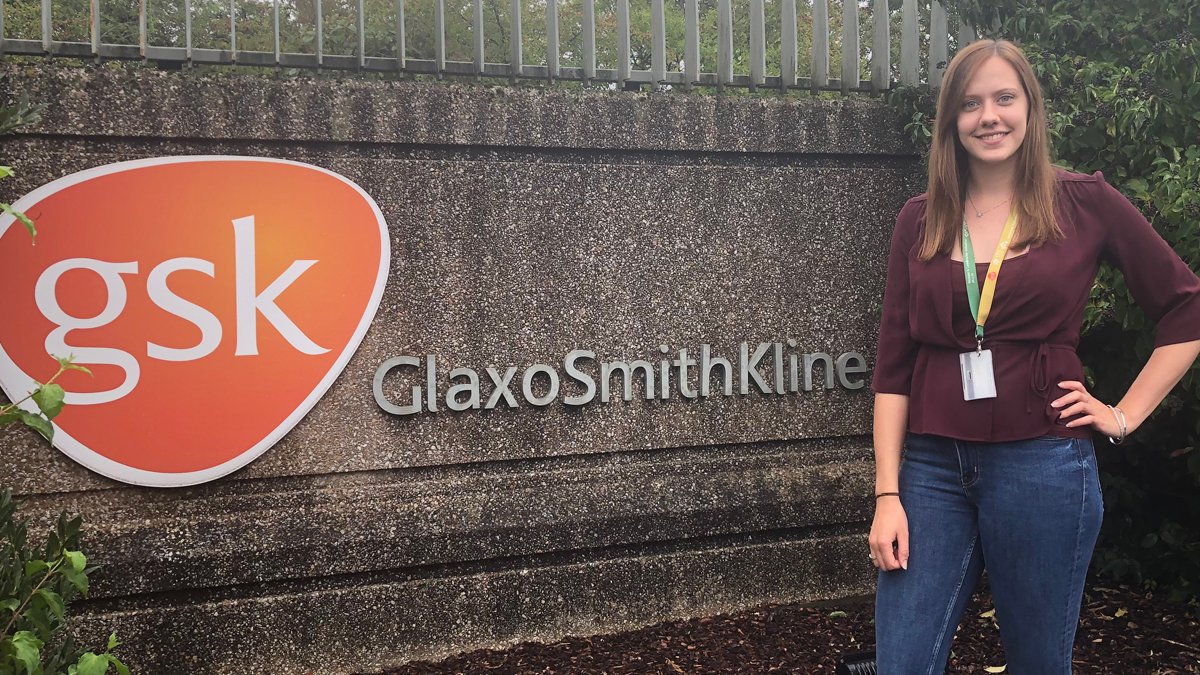 My tips
1. Tailor your application
I applied with a CV, but some organisations will require you to complete an online application. Once you've got an idea of the types of roles you're interested in, tailor your applications to each one. For example, when I applied for clinical operations role, I talked about my previous work experience in this area. Most importantly, be yourself!
Here are some helpful resources on writing effective CVs and cover letters and what to include on your application.
2. Apply early
Start looking at roles early. Some applications open as soon as September and close by mid-October.
3. Research the company and role
Some companies will ask you to provide a cover letter or write a few short paragraphs on your reasons for applying to them. I'd recommend including some details about:
Company values
Key business areas
The department you're applying to.
One of the most common questions you'll be asked is 'Why do you want this job?'.
4. Practise aptitude tests
Once you've submitted an initial application, you might be asked to complete an aptitude test to determine if you align with the organisation's values. You can practise online numerical or logical tests, but the most important thing to remember is to answer honestly. Don't rush yourself and take your time, especially if there's not a time limit.
5. Prepare for an assessment centre
After this stage, the application process can differ, depending on the role. You may be asked to complete a video or telephone interview and, then if you're successful, you could be invited to an assessment day.
However, with Covid-19 still impacting our ways of working, the assessment process may differ and could be moved to an online-only alternative.
Final advice
Start applying early, understand why you're interested in each role you're applying for, research the company and, most importantly, be yourself!
Discover our placements
Our Professional Training placements give you the opportunity to develop your professional, academic and personal potential, equipping you to be adaptable, resilient, globally minded, confident, entrepreneurial and digitally savvy in the workplace.