---
news
Published:
22 November 2023
"A career highlight? Arranging a visit by Prince Charles to an inter-faith dialogue forum in Amman"
Marc Jessel was born in London, spent his childhood in France and now lives in Germany. He came to Surrey to take a degree in Russian and European Studies from 1989-1993. After a career in cultural diplomacy, he now works in sustainability…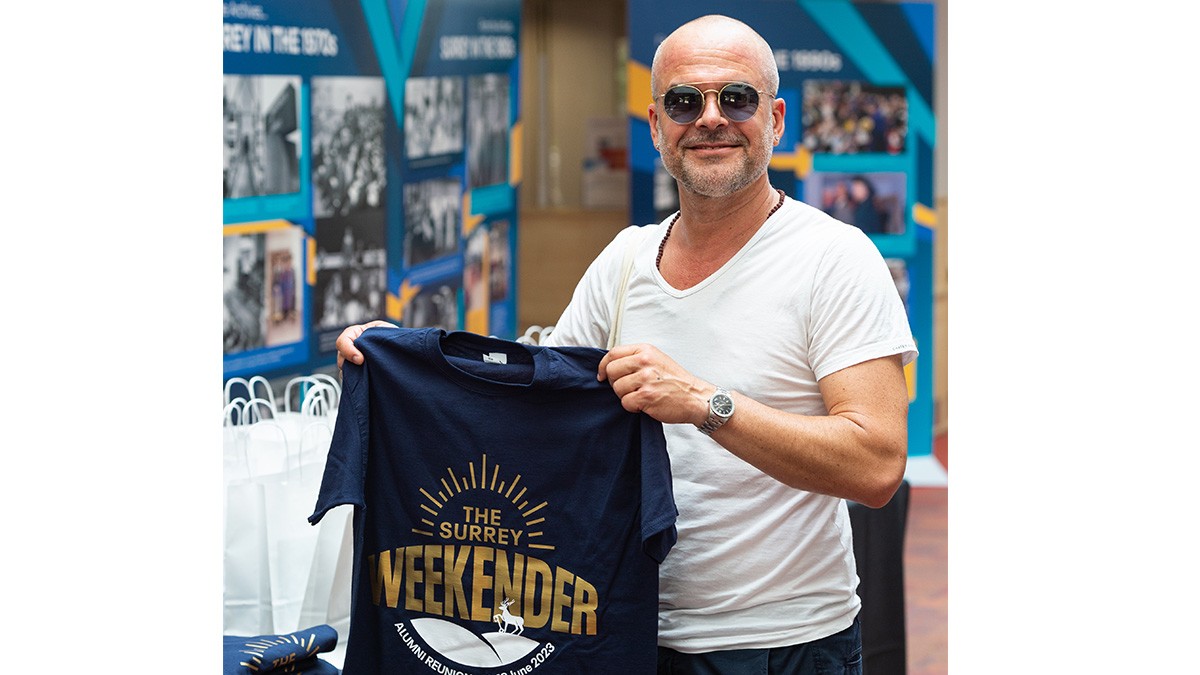 Why did you come to Surrey? 
I was looking for a university that combined a foreign language with another subject. I didn't know what that other subject was, but I didn't want to purely focus on languages. I was looking for a combined degree. Surrey also had a good reputation for employability.
The last bit of the puzzle was that I was looking for a place near London. I'd lived in Surrey when my family moved back to the UK from France when I was 10, so it felt familiar. 
How did you find the University? 
Although it was a lot smaller than it is now, it still felt vibrant. I made a lot of friends early on, too. One person I met at Freshers' Week is my best friend to this very day. His daughter is my goddaughter. 
While at Surrey, I did some fundraising for an NGO – a Non-Governmental Organisation – called War on Want. I guess this was the start of me showing an interest in sustainable development, which is what my career moved into. 
I also discovered yoga and I met a great teacher. I still practice yoga and I also teach it. 
Otherwise, I did what other students did, which was to have a great time and spend a lot of time socialising. It felt like a period of 'work hard and play hard'.
How did you find the course? 
I enjoyed the subjects and I got on well with the lecturers. I suspect some students had been communists in the early days and were interested in the then Soviet Union for that reason. That wasn't me, but I was fascinated by that part of the world, particularly as it was just beginning to open up. It was towards the end of Mikhail Gorbachev's time and the start of Boris Yeltsin's leadership. 
The former Eastern Bloc and the whole Soviet Union was basically collapsing during my time at Surrey. The Berlin Wall came down a couple of months after I started. A few of my friends piled into a car and drove to Germany to witness it. One of my only regrets at Surrey was that I didn't join them. They came back with bits of the wall and stories they'll never forget. It was an extraordinary time. We were witnessing an important piece of history and studying it in real time as it unfolded. 
Jim Reardon, the Head of Department, changed the curriculum to respond to these events. He created a new module called The Changing Face of Eastern Europe. Listening to the lecturers provide an academic analysis of these events was fascinating. 
What are your top memories of Surrey?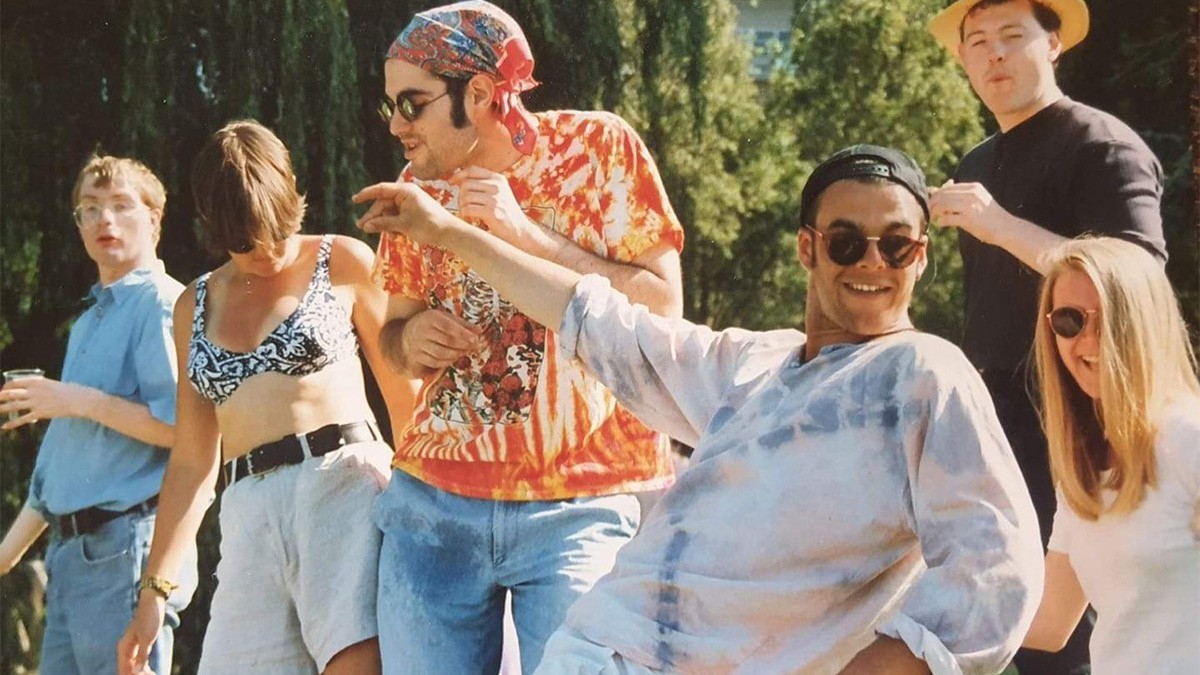 Graduation week was a period of absolute joy. There were lots of parties and everyone was having a huge amount of fun. We'd all done well enough to feel proud of what we've achieved and we felt great. I have strong memories of partying through the night during that week. 
My first trip to the Soviet Union at the end of my first year in 1990 was also memorable. I spent the trip living in a student hostel in pretty spartan conditions. I remember the queues for food in Moscow. But it was still an amazing opportunity to discover this extraordinary country. 
We travelled a lot because we had student cards that enabled us to purchase train tickets to the far-flung corners of the region for the equivalent of two or three pounds. For example, we journeyed to Uzbekistan and had the chance to discover this mysterious country that I'd never even heard of. It didn't feel particularly oppressive because the Soviet Union was beginning to open up. It was the period of Glasnost. 
What was the plan when you graduated?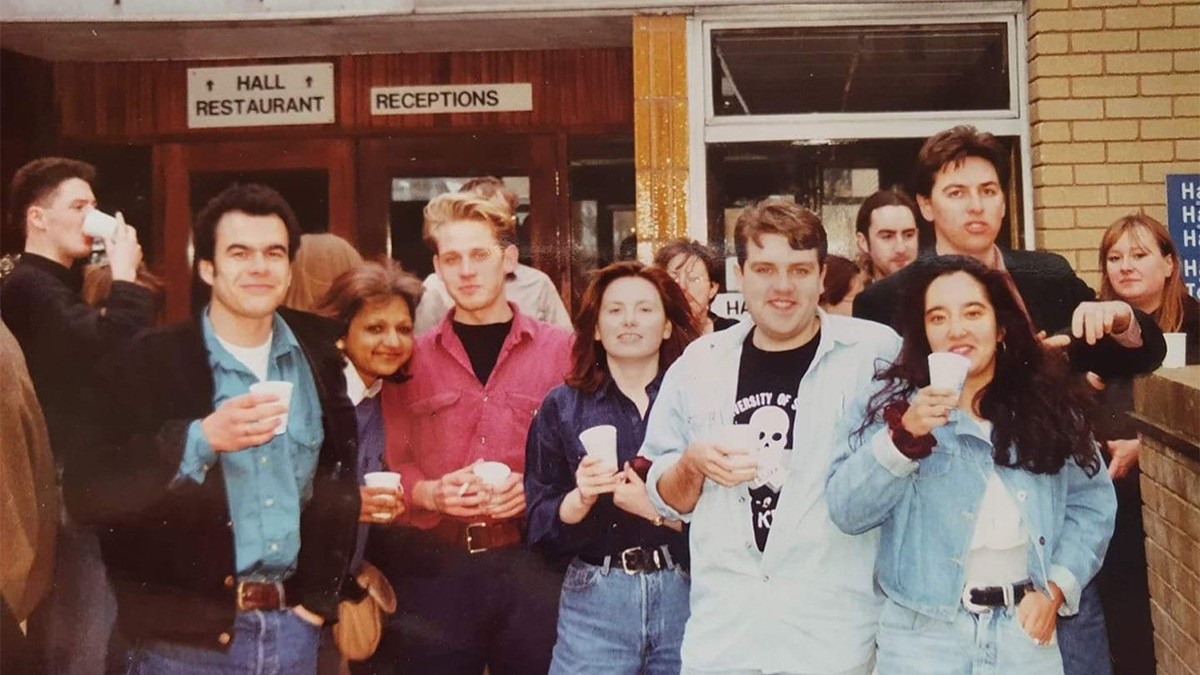 I didn't have a plan and 1993 wasn't a good year to become a graduate. We were in recession and there weren't many jobs. But I'd always had a spirit of adventure and I was interested in travel. I spent my gap year in West Africa, so I fancied doing something unusual. 
Fortunately, I saw a 10-month job advertised in the Department of Linguistics and International Studies at Surrey that fitted the brief. It was partly funded by the British Council and an entity called Russian Language Undergraduate Study. The role was a student liaison officer based in Moscow and the function was to support British students studying in what was the former Soviet Union by then. 
I got the job and, in September 1993, I was on the plane to Moscow. I was based within the British Council. That decision pretty much shaped the rest of my career. 
What happened after that? 
With the former Soviet Union opening up, there was a desire in the West to build stronger ties and more opportunities were created for relationship-building. At this time, we believed Russia and the surrounding states would grow closer to the West. I took advantage of opportunities that fell out of that. 
I applied for a job at the British Council, funded by what was to become the Department for International Development. The role involved recruiting aspiring financiers and lawyers from across the former Soviet Union. It was about building bridges between that part of the world and UK business. In the 1990s, lots of deals were brokered between Russia and the UK in financial services and law, which stemmed from a programme called the Chancellor's Financial Sector Scheme. Some of this work involved wining and dining people, then washing down the food with several glasses of vodka. 
I did that for 18 months, then I applied for another Moscow job with the European Training Foundation. This was in the education sector and it involved building connections between European and Russian or former Soviet Union universities. It involved a lot of travel into the republics. It also took me into the world of the European Union with coordination from Brussels. I did that for about 15 months.
My next role was with a European Union unit, which involved helping the Uzbekistani government. The idea was for the Uzbek government to have the ability to shape EU investment in their country and I was there as an advisor. I was there for about two and half years. I made some great friends and I also met the person who'd eventually become my wife.
Then you went back into education? 
In 1999, I returned to London to study a masters in Social Policy and Planning in Developing Countries at the London School of Economics. I graduated in 2000 and I had a 16-year career with the British Council. I worked in the Palestinian territories, Indonesia, Malawi, Jordan, United Arab Emirates and Iraq. In the last four posts, I was the Country Director. 
Broadly speaking, the British Council is the UK's cultural relations agency. Its role is to build trust between the UK and the countries where it operates. We largely do that via arts-based projects and social development. Highlights for me included a leadership retreat that we organised for the entire cabinet in Malawi. We brought in UN facilitators and Baroness Amos was also a guest. For an entire government cabinet to give us a full day of their time was quite something. 
Another highlight would be arranging a visit by Prince Charles to an inter-faith dialogue forum at the main mosque in Amman, Jordan. The guest list also included a representative from the Jordanian royal family and several leading lights in inter-faith dialogue. That was a powerful moment because it happened at a point where Islamophobia was on the rise. We secured a lot of positive coverage for the event. 
You're now working in Germany. How did that happen? 
My last job for the British Council was in Iraq, but my family stayed in the United Arab Emirates. I'd arrived at a stage where I no longer wanted to move countries every three or four years. My teenage children also needed a bit of stability as they were about to take exams.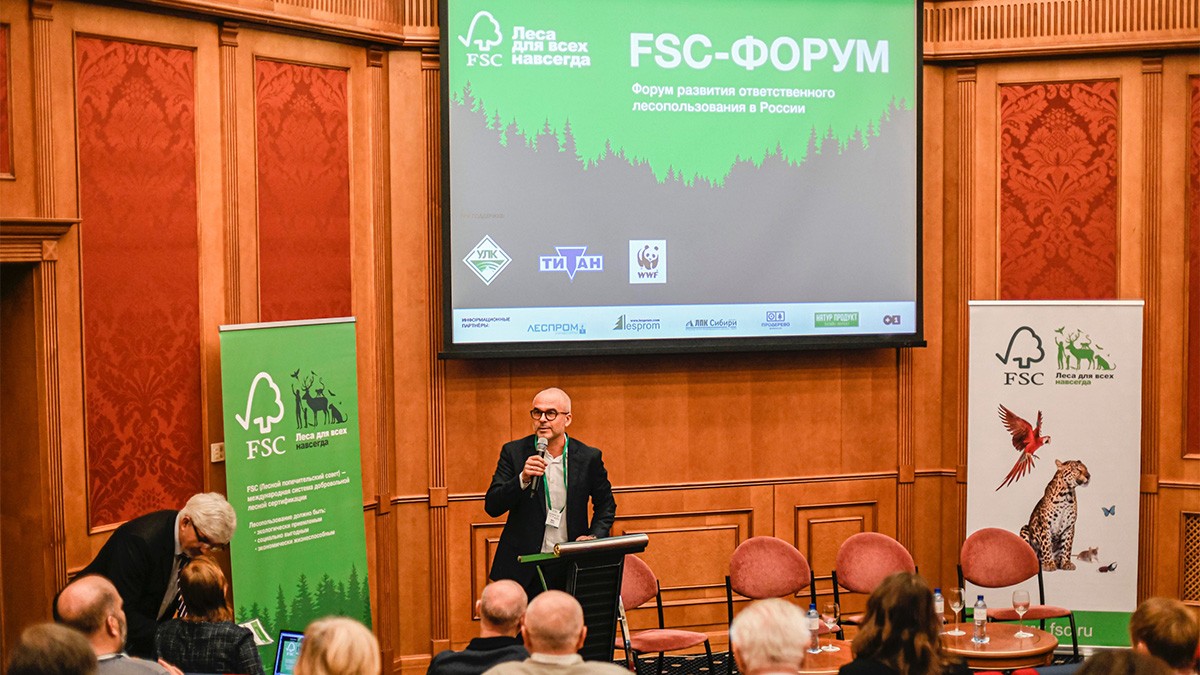 I decided I wanted to jump into a different role and I got one with a Swiss multi-national called SGS, which is a testing, inspection and certification body. They needed somebody who had experience of working with governments, so I joined them in a product design capacity. I'd done a lot of work with NGOs and one of their tools that was being developed was an NGO benchmarking scheme. My job was to develop it, grow it and sell it. That broadened to encompass the sustainability sector and that's where I started to take responsibility for the products in our forestry sector and in waste management. 
My experience working with the certifying body at SGS opened up access to working on certification schemes. One of those involved the Forest Stewardship Council, which is where I work now. I'm its Chief System Integrity Officer and my job is to ensure the integrity of our scheme. That can involve rooting out any false claims that are coming into the system and helping to ensure the responsible management of forests. It also involves checking due diligence and the integrity of what our accredited partners do. For example, we can't have a company certified by us that is abiding by our standards within its certified area, but connected to another company that is committing deforestation or violating the rights of indigenous people in other areas.
I understand you returned to speak at graduation at Surrey. What inspired that? 
I attended the Surrey Weekender reunion with a group of people who graduated at roughly the same time as I did. We had a great time. That sort of put me on the University's alumni radar a bit because I was asked if I wanted to be a guest speaker at a graduation ceremony. It was flattering and I immediately accepted. 
I understand you have family ties to Surrey… 
My daughter, Maria-Danae, graduated from the University in 2021 in biomedical science and my son, Emile, has just finished the second year of a law degree. 
Neither of my children lived in the UK prior to going into higher education, so my connection to Surrey probably made it feel a bit like a home from home for them. There were also practical considerations such as the campus' proximity to London airports. That's particularly handy when you have parents living in another country. 
Did you offer them advice when choosing a university? 
As a graduate, I was able to talk about Surrey in a way that I couldn't talk to them about other universities.
I couldn't offer advice on anything such as the best pubs or restaurants, though, because the campus and the town have changed a lot. The local nightclub was Cinderella's in my day. I don't think it's called that any more. 
Finally, if you could time travel, what advice would you give the undergraduate version of yourself? 
I'd say, "Trust your gut because it knows you a lot better than any algorithm."