---
feature
Clearing: a parent's experience
Choosing universities and going through Clearing can be a trying time for any family. So what's it like for a parent or guardian to go through Clearing with their child? We share the experience of one parent who did just that.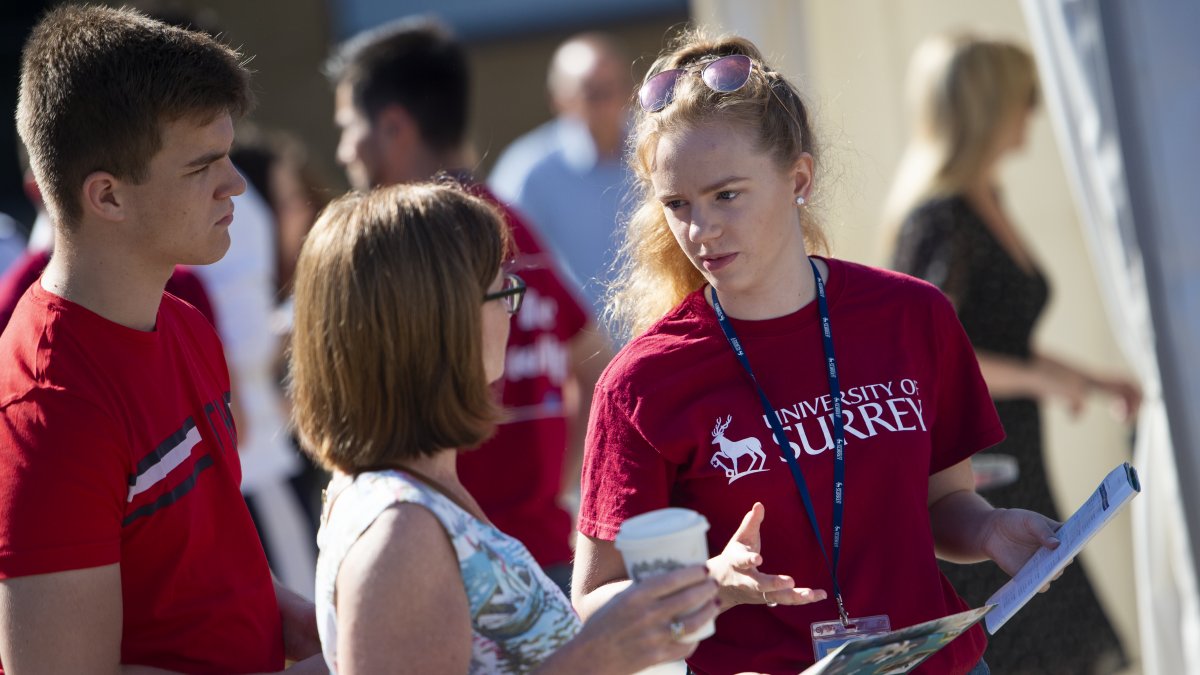 My son Louis always wanted to study History at university.
Last year, on A-level results day, his grades came in much earlier than expected. By 6:30am, we knew that one of his grades wasn't high enough and he'd been rejected from his first-choice university. It was completely devastating.
Louis had taken Maths at A-level. He always knew this would be a difficult subject, and in the end, this is where his grades dropped. Looking back, I wish I'd talked more to Louis about his A-level choices and encouraged him think about taking subjects that would be more relevant to his love of History. Potentially by studying a more humanity-based subject like Politics, he might have found it easier to get the required grades.
With this in mind, before he'd even gotten his results, I decided to do some Clearing research.
My son, like most of his friends, was in denial leading up to results day. The thought of preparing for Clearing was "far too stressful", so I took on the task of putting together a spreadsheet which identified a list of universities offering similar History courses, their Clearing grades, and hotline numbers. I also listed joint honours courses like History and Politics BA (Hons).
Having gone through Clearing myself nearly 30 years ago, I felt more prepared than most. I knew it could be a very emotional day, and that it was easy to make a quick decision if you received an offer, which might not actually be the best choice. Doing all the research beforehand made it more manageable this time round.
As it turned out, my preparation wasn't needed (although I'm so glad I did it, as I felt more in control and informed of Louis' options). Within half an hour of receiving his results, Louis got an unconditional offer from his insurance choice. We were really confused as this was totally unexpected - to be honest, I thought it was a mistake, but his school confirmed they had received the offer. We were all delighted and had already visited campus on an open day, so felt we knew the place well. One year on, he absolutely loves it there.
Having prepared myself to go through Clearing, I have two bits of advice for other parents:
Talk to your child about the possibility of Clearing, so it doesn't come as too much of a shock on the day. Don't stick your head in the sand about results day – their first choice might not happen, but with a bit of effort and planning, your child might find somewhere that they love even more.
Do as much research as possible, preferably with your child, beforehand. Look at university courses and grades, but also the kind of campus and facilities on offer.
Clearing is a brilliant system which offers a second chance to students who might just have had a bad exam day.
There is no doubt it can be one of the most worrying and upsetting days of your life, but it can be made much easier by universities who'll be understanding on the phone and try to offer positive solutions.
To get ready for Clearing, download our handy Clearing planner (Xlsx).