---
news
Demonstrating our commitment to the paramedic science profession
Our BSc (Hons) Paramedic Science course has been accredited by the College of Paramedics (CoP), in recognition of our commitment to the paramedic profession beyond the threshold required by the Health and Care Professions Council (HCPC). This has been achieved by aligning our teaching to CoP's Paramedic Curriculum Guidance.
Credit: Paul Stead / University of Surrey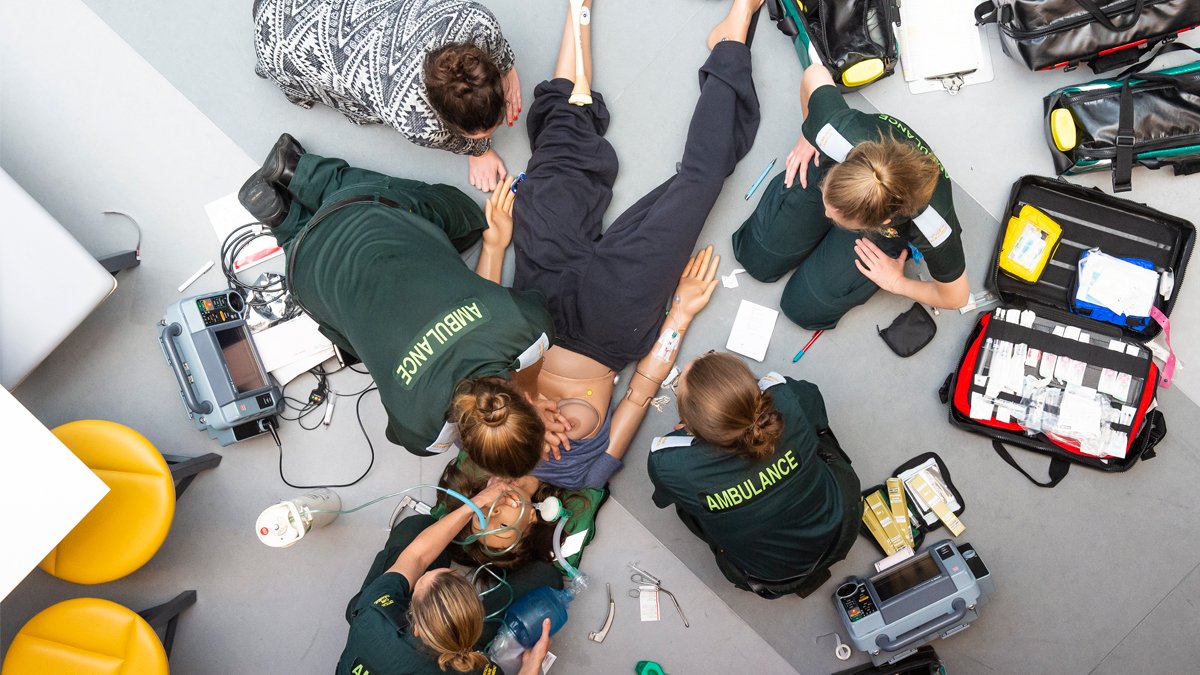 Excellence endorsed

CoP is the UK's professional development body for paramedics, promoting and evolving members through educational guidance, learning resources and professional support. They also represent the profession within various working groups and advisory committees, to ensure all its members are heard on a national scale.
Our BSc (Hons) Paramedic Science course has met the educational standards outlined by CoP and will be awarded an endorsement. This is a quality assurance recognising that we create well-rounded and newly qualified paramedics, equipped to provide urgent and emergency care across the lifespan.
Innovative and future-proofed
The CoP highlighted our course as:
"Innovative, continually evolving and future-proofed."
"Enhanced through integrated programme assessments and interprofessional learning within the wider healthcare department."
"Enhanced through a significant increase of both active practice educators and organisational support."
They also noted that the variety of clinical placements, including elective ones, contribute to confidence-building and a culture of integrated lifelong learning. This has ensured an up-to-date curriculum and learners who, in their own words, "appreciate the support they are given, while enjoying their university experience."
Students will now benefit from discounted CoP membership. This gains them access to online learning materials, the British Paramedic Journal and a magazine, along with a host of book, equipment and conference discounts.