---
news
Dr Shabnum Sarfraz is our Alumna of the Year
MBA graduate Dr Shabnum Sarfraz left clinical practice to manage large-scale, high-impact health projects while working collaboratively across institutions internationally. She now leads national social sector development planning and implements policy reforms in Pakistan, positively impacting the lives of millions. She is our Alumna of the Year in the Vice-Chancellor's Alumni Awards 2021…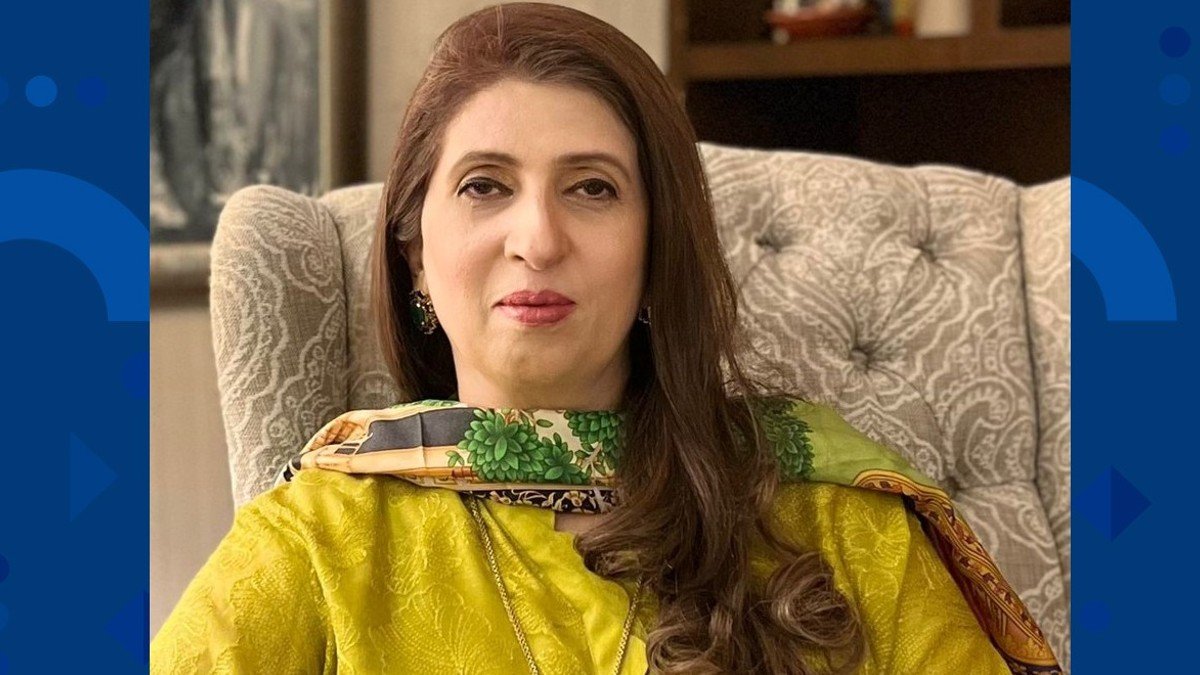 "I moved to Guildford with my husband in 1993," says Shabnum, who completed her first degree in medicine and worked in clinical practice for seven years. "I wanted to pursue a masters program and, fortunately, the University of Surrey was right across the road from our new home.
"I felt the MBA was a bit beyond my reach financially and professionally. With my husband's support, however, I managed to get onto the program."
Starting at Surrey
Shabnum began her MBA in 1993.
"At first, I was unsure of my abilities," she recalls. "I remember putting in long hours in the library while grappling with the more advanced concepts.
"It paid off. I achieved the highest grade in the first semester. I proved to myself that nothing is impossible – and, indeed, it never was.
"The course was a game changer for me. It helped me traverse from clinical practice to healthcare management, then later to global health and now to national policy.
"The breadth and depth of learning was instrumental in helping me climb the career ladder, occupying prestigious positions and doing work that I felt deeply connected with."
From NGO to government
The work for which Shabnum has a deep passion is improving public health and social well-being through program and policy reforms. Graduating in 1995, she joined a large NGO (non-governmental organisation) as an Assistant Director. Within six years, she was its Chief Operating Officer. She worked as Senior Technical Advisor for Marie Stopes International UK and as Deputy Chief of Party for international development agency USAID's Maternal and Child Health Flagship Program in Pakistan.
She continues: "In 2016, I was invited by the Government of Pakistan to lead their largest public health management authority reform. From there, I moved on to heading the national social sector portfolio at the Government of Pakistan's apex planning and coordination body.
"I sit in the Federal Planning Commission, which is headed by the Prime Minister. I manage the complete cluster of the social sector portfolio. This includes health, population, education, skill development, human rights, gender, youth and Sustainable Development Goals. I'm responsible for the overall financial control and oversight of the cluster's delivery and performance, and I also lead a broad range of national legislative, policy and structural reforms."
And that is for a country of 230 million people.
Fighting Covid-19
Leading the national health portfolio, Shabnum faced a huge challenge with the outbreak of Covid-19. However, she also saw this as an opportunity to break new ground with forward-thinking policy changes.
She explains: "The limelight that the social sector received post-pandemic provided me with an exciting opportunity to work on policies and reforms for a more equal and resilient Pakistan.
"There were achievements at every step of the way. However, 2021 was a remarkable year. I was able to raise the national health budgets by 410 per cent.
"The same year, I steered and launched the national gender policy framework for Pakistan, and I was also successful in securing 1,000 scholarships for nurse faculty development."
Changing the narrative
A lot of Shabnum's current work is about changing and challenging accepted narratives. It's not surprising she sees her own journey in these terms.
She reveals: "I believe you are the hero of your own story and it's well within your power to make that a happy, accomplished and fulfilling one. There were a few chapters of my story that I altered and rewrote. Doing an MBA after a medical degree was one. Taking a career break with three young kids who were only 17 months apart was another.
"It hasn't been easy. I too confronted complex and, at times, all-consuming challenges while climbing the career ladder. However, if I can get to where I am today, so can everyone else. Never underestimate your potential. Be the author of your story and of your own destiny!"
For my grandmother
Winning our Alumna of the Year Award adds a few more pages to Shabnum's amazing tale.
"Winning the award was an unforgettable moment that I'll cherish for ever," she says, before explaining that she's dedicating it to a special family member.
"My grandmother 'Bakht Bano' was raised in a village, which did not have a girls' school. She did everything possible for her daughters to get to university. It was her unbreakable spirit which brought them and, later, me to my professional standing. This award is for you grandma!"