---
press release
Expert comment: Are motorists being ripped off by supermarkets?
The following expert comment was written by Dr Carole Nakhle, Associate Lecturer in Energy Economics at the University of Surrey, regarding her views on the Competition and Markets Authority's investigation into supermarket fuel prices.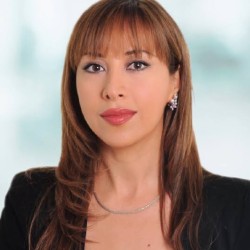 Dr Carole Nakhle
"Several variables determine the price that drivers pay at the pump in the UK – from the price of crude oil which is the feedstock for refineries to produce products such as gasoline and diesel, to retailers' margin as well as the duties and taxes that go to the Government. The post-Covid recovery period has been marked by record high inflation rates largely driven by food and energy prices, and inflation has been a major problem, not only in the UK, but in many countries around the world. Although inflation is easing, it remains notably high.
"Russia's invasion of Ukraine made a bad situation worse, as it triggered spikes in energy prices last year (first in March, then June). Although prices have eased since, they remain in the high territory. The war is still ongoing and OPEC+ cuts are maintaining an upward pressure on prices. There could be some higher margins seeking behaviour by some retailers which has triggered the investigation and needs to be addressed accordingly, but even if that is proven and corrected, drivers may not see an immediate and palpable impact unless other factors ease further."
Featured Academics
---
Media Contacts
---
External Communications and PR team
Phone: +44 (0)1483 684380 / 688914 / 684378
Email: mediarelations@surrey.ac.uk
Out of hours: +44 (0)7773 479911