---
news
Five reasons to study a course within the School of Law at Surrey
Subject leaders for our law programmes reveal what makes our degrees in law different, and the secret behind our graduates' success.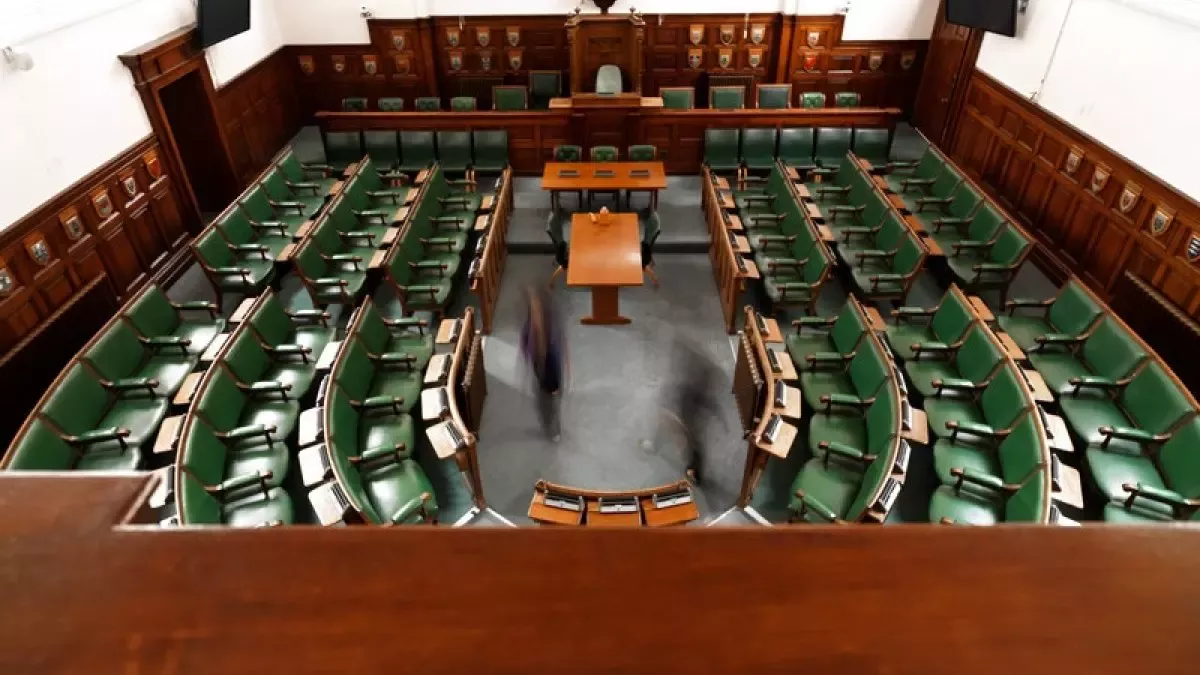 1. An international community for lawyers who think big
At the School of Law we encourage our students to think big. We encourage students to:
Develop a critical understanding of broad, foundational legal principles
Think creatively and flexibly about the law in both a national and international context
Question the law and see how it can be made better.
We have legal experts on staff who hail from not just England and Wales, but also other jurisdictions like America, China, Poland, Venezuela, Italy, Hong Kong, and Germany. Our international community of academic staff members look to the future of legal and societal developments and bring a global perspective to our research and teaching.
2. More than a degree programme
As well as integrating pro bono opportunities into your studies, we provide our students with a variety of events, guest talks and workshops throughout the academic year. These provide opportunities for learning, networking and personal growth, as well as boosting employability skills.
In combination with our student Law Society, we run a variety of extracurricular events, including:
Mooting competitions
Negotiating workshops
Client interviewing competitions.
We also have strong professional links with organisations whose members support our mooting competitions and careers events. This includes:
Guildford Chambers
Freshfields
Barrington's Solicitors
Citizens Advice.
3. Employability
Many of our students take advantage of Surrey's renowned Professional Training placement programme, enabling them to get a year's valuable legal work experience with organisations such as:
Shoosmiths
Penningtons Manches
Citizens Advice Bureau
Disney.
On placement, you'll get the opportunity to find out what it's really like to work in your chosen field.
We offer a rich menu of careers sessions and run a variety of activities aimed at developing your professional skills, enhancing your employability and introducing you to local and regional solicitors and barristers.
Each year, many former students take up permanent employment with prestigious employers who have included:
Clifford Chance
Eversheds
Linklaters
Civil Service
Surrey Police
Gordons LLP
Morgan Stanley
Deloitte.
4. Innovative teaching methods
Our lecturers engage students with a diverse range of innovative teaching methods. Tutorials may involve traditional seminars or Inquiry-based learning, and you'll often be provided with opportunities to debate contentious issues or work in teams.
Every student is supported in building their skills and pursuing their academic interests; we want to teach you to think for yourselves. Our diverse course offering reflects this, and you will have the chance to study exciting topics such as:
Law and technology
Legal philosophy
International and Environmental Law.
5. A supportive community
Our team of academics have an open-door policy, and our School is a friendly, warm community. Alongside your studies, you will be able to take part in wellbeing activities such as pet therapy days, coffee get-togethers, and you can also be connected with a peer supporter. Studying in the School of Law means becoming part of a wider, inclusive network.
Discover our programmes in law.