---
news
Get support for your course enquiries
If you have any queries about your course, you can visit our academic hives in person, Monday to Friday, 9am – 5pm. Find out what support you can access, where our hives are located and how you can contact us.
Credit: Paul Stead / University of Surrey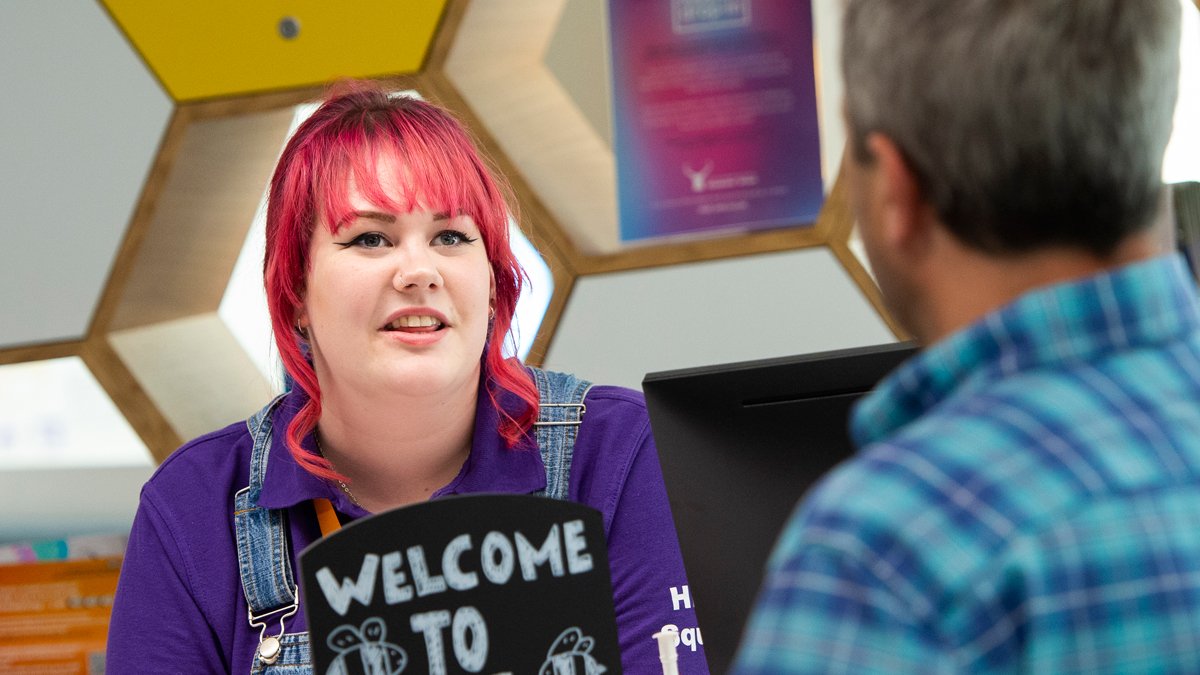 What help can I get?

We can help you with a range of academic-related issues, including:
Assessments
Module selection and changes
Course transfers
Extenuating circumstances (exceptional factors outside your control which can adversely affect your performance during assessments)
Getting you in touch with course representatives and personal tutors
SurreyLearn (our virtual learning environment)
Placements
Progress reports
Temporary and permanent withdrawals from your course
Timetables.
"Staff are very helpful and always go the extra mile to make new students comfortable. Whether you find it hard to navigate the online learning platform or are struggling with course-related matters, someone is there to help you."
Giulia Crotti, MA Interpreting
Where are the academic hives?
There are five hives located across our Stag Hill campus, Manor Park campus and Surrey Research Park:
Arts and social sciences
Elizabeth Fry Building (01AD02), Stag Hill campus
Biosciences and psychology
Duke of Kent Building (11DK02), Stag Hill campus
Engineering and physical sciences
Thomas Telford Building, (08AA02), Stag Hill campus
Health sciences
Kate Granger Building (14HSM00), Surrey Research Park
Veterinary medicine and science
Vet School Main Building (07VSM01), Manor Park campus
How can I contact my academic hive?
You can visit your hive in person (see locations above) or you can get in touch by email or phone:
Our advice: save these details in case you need them in the future!
Discover more about our student support