---
news
How SurreyConnects helps students prepare to graduate
Meet Harsha Danda, a recent graduate in MSc Data Science, who landed a role as a Senior Associate at JPMorgan Chase. We spoke to Harsha about his time at Surrey and how SurreyConnects helped him as he prepared to graduate.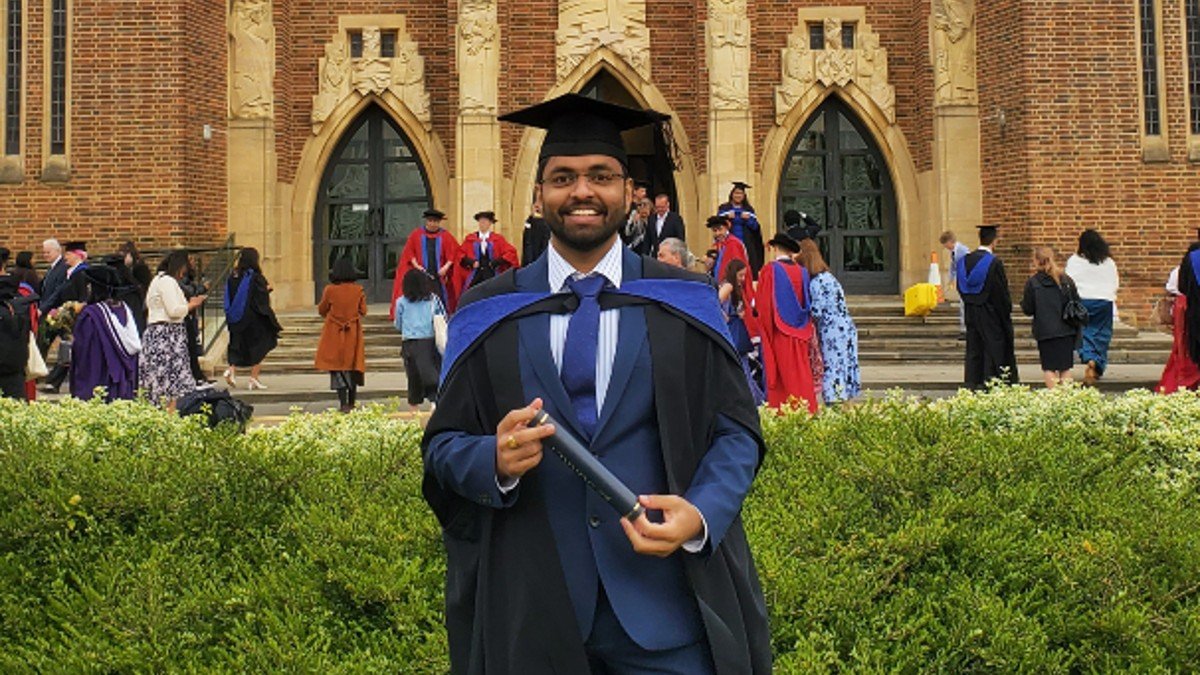 What brought you to Surrey?
The data science course structure brought me here as it's closely linked to industry standards rather than just research. It didn't disappoint and the hands-on experience I gained helped while applying for jobs.  
You became a SurreyConnects Champion in 2021. Why?
I first joined SurreyConnects to help grow and establish my network, understand industry practises and find a job! The confidence I gained from using the site made me want to give back and to promote SurreyConnects to others.
What do you like about being a SurreyConnects Champion?
It's great. It gives me the opportunity to participate in various promotional events where I pitch SurreyConnects to students. It also boosted my communication skills, confidence and helped me grow my network.
Tell us about your mentors on SurreyConnects?
Fortunately, I had two mentors in Alex and Ashley. Alex is a Senior Data Scientist with more than 10 years of experience and Ashley is a younger Data Scientist. Alex's experiences have widened my perspective of the industry and Ashley's tips helped me find a way to break into it.
You secured a job only a few months after graduating. What advice would you give to others who are still looking?
It feels great to find a job quite quickly after graduating! The best advice I can give is to start applying early. Allow at least three to four months to land a job. You'll spend the initial few months figuring out your CV and unpicking your skills.
Since I'm an international student, I'd like to pass on one piece of advice to the international student community. Though we have a post-study work visa, we eventually require sponsorship after two years. This makes it harder for us to find an employer who's willing to sponsor us. The trick here is to apply to many companies to increase your chances. Also gaining interview experience is helpful.
Harsha's willing to mentor and give advice on SurreyConnects. Why not sign up today and start networking to gain a head start as you enter the careers market?
If you have any questions about SurreyConnects or you'd like us to find you a mentor, get in touch via email or book a 15-minute virtual 1:1 with a member of the team.