---
feature
"I met the lecturers and it felt like somebody had put a warm coat around my shoulders..."
Janet Preston arrived at Surrey to study a BSc in Physics from 1974-1978. Following a high-flying career as a business analyst, she returned to campus to complete a masters in 2014 and a PhD in Astrophysics in 2015.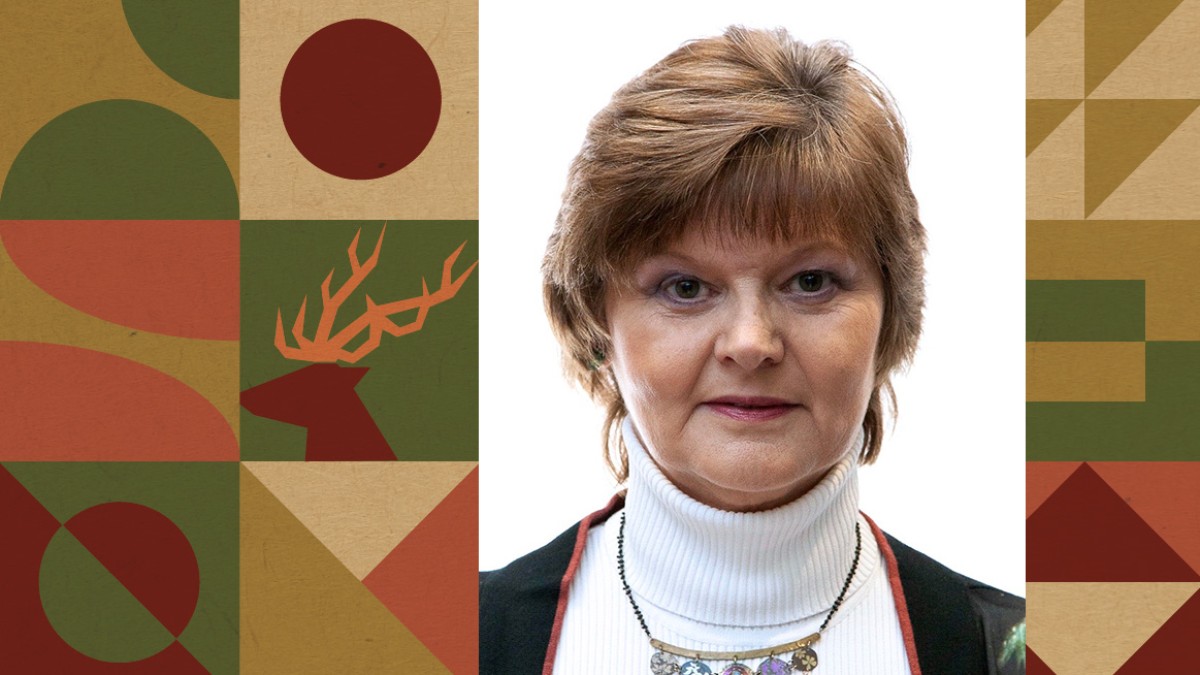 Why did you choose Surrey?
In the 1970s, it was one of the few universities in the UK that offered students a year in industry as part of their course. I felt I was never the brightest bulb in the box, so I needed a bit of an edge in the jobs market. With a degree in physics and an industrial year under my belt, I had something different to offer potential employers.
What was it like to study at Surrey?
The place was a building site when I first visited. They were still constructing Guildford Court and it was a bit of a muddy mess. On the day I visited, I was wearing a pair of Oxford bag flared trousers that were fashionable back then. By the time I came home, they were splattered in mud. That aside, during the visit I met some of the lecturers and it felt like somebody had put a warm coat around my shoulders. I simply thought this is it – I could be happy here. So I chose Surrey.
How was moving from Manchester to Guildford?
I didn't find it too bad. Everybody was in the same boat. We were a mixed set of people all trying to find our feet in that first year. One of the girls in the same house as me was from Preston, so I wasn't the only northerner in town. I'm still in touch with a lot of my friends from that period.
Were you taught by Professor Daphne Jackson?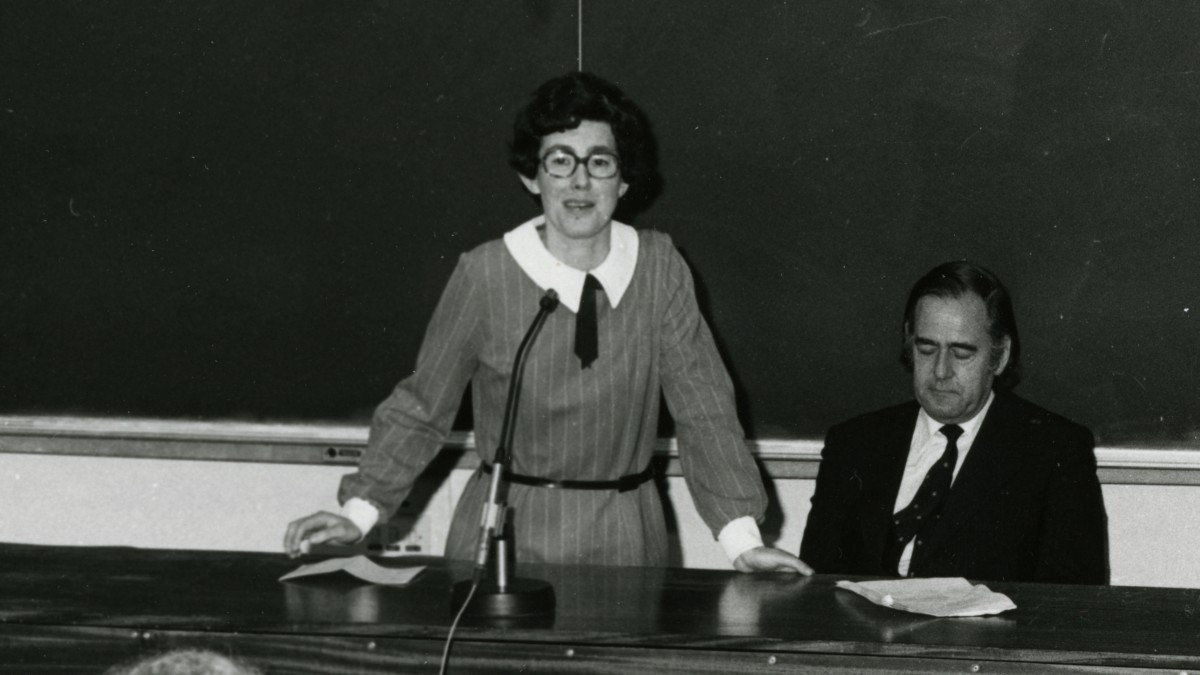 She took us for atomic and nuclear physics. She was one of those people who made everything seem so easy when she was teaching it. Everything seemed rational and do-able. Then you came to revise it and you'd realise it was harder than you thought and you needed to put some effort in to understand and apply it. She was a very inspirational woman.
How was student life in the 1970s?
We spent most evenings – after doing our homework, of course! – at the Students' Union. They had lovely squishy armchairs and snooker tables, so it was a good place to wind down at the end of the day. At the weekends, they'd clear the space for discos.
There was also the Oscar Film Unit, which showed weekly movies. We played a lot of squash at the sports hall, too, which is now where Guildford School of Acting is situated.
Can you tell us about your career?
I graduated in 1978 and I started off as a computer programmer, before moving into systems analysis and consultancy. I then started advising firms on re-engineering business processes using technology and changing the way people work. When lockdown happened in 2020, that model of automated systems and home working that we started researching in the 1990s became standard practice. It was exciting to see it finally come to fruition.
I then moved into management consultancy, ultimately becoming a partner at KPMG. I had a great time working with clients around the world and I was travelling a lot. However, having to take care of my elderly parents meant I needed to work closer to home, so I set up my own business. Again, I had some great clients, including working with the then Prince of Wales on a sustainability project.
At the same time, I started volunteering. I became a trustee of the Winchester Science Centre and Planetarium, and the Education Liaison Ambassador with the Institute of Directors. The latter meant I was visiting educational institutions. I talked to Surrey's employability and skills group. Together, we created a young enterprise programme.
How did that lead to legacy giving?
Re-engaging with the University got my husband, Mark, and I thinking about leaving a legacy gift in our wills. The Head of the Physics Department, Professor Paul Sellin, took the time to let us know what they might be able to do with our money.
It sounded exciting and inspirational, so we said it was a pity we wouldn't be around to see it all come to fruition. Without missing a beat, Paul suggested we endow a physics prize, so that we could meet the students and participate in graduation ceremonies. We thought this would be too expensive for us, but actually it wasn't. So we did that as well. 
We initially endowed prizes for a masters and an undergraduate recipient for nine years. Recently, we rolled it over for another three.
Why did you start your masters?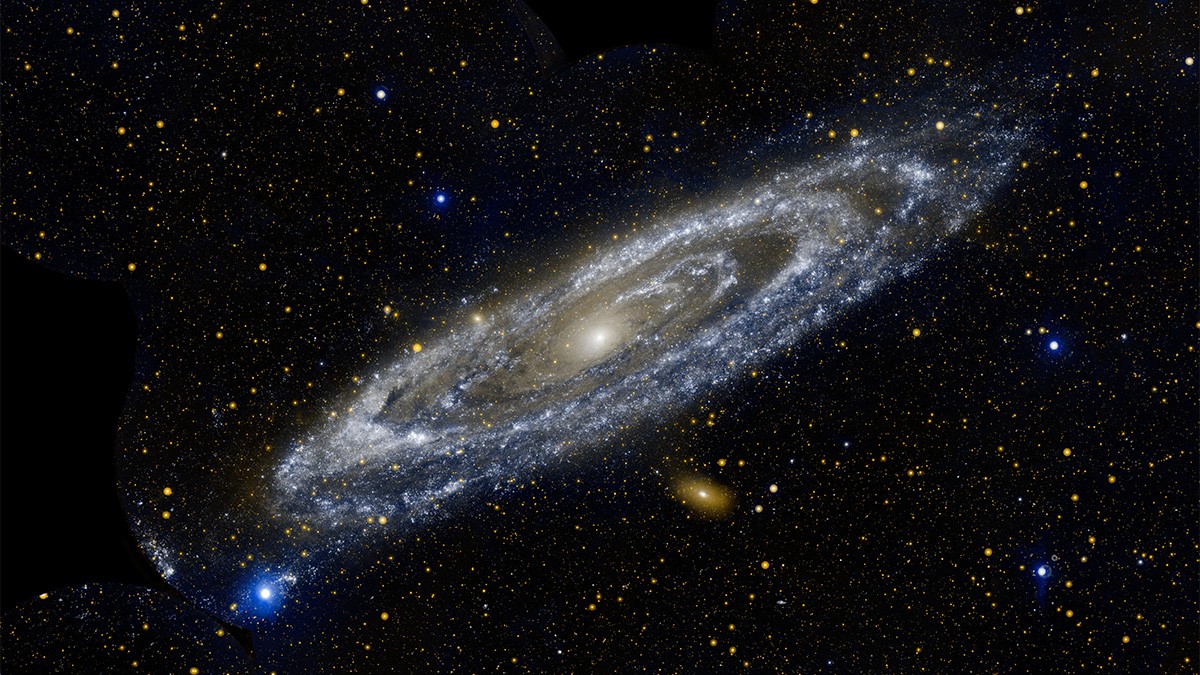 I'd taken a step back from work because I'd just lost my dad and I was looking after my mum. I started to put job feelers out to say I was back on the market. But nothing happened.
I'd been joking when I came to give careers talks at Surrey that I still had a deferred place on a masters from 1978 and I might finally take it up. This planted in a seed in my mind that I might go back to studying. At the time, Surrey was launching a masters in physics, so I applied and I was amazed when they offered me a place. 
Of course, new job offers rolled in after that. So I was back where I was in 1978. Do I take the paid work or continue with my education?
This time, I took the student route. During my MSc, I went to a workshop about doing a PhD.
When I was offered the opportunity to do that, I jumped at it and spent the next four years living my dream studying astrophysics. If anyone asks, I tell people I live in Woking, but I work in the Andromeda Galaxy.
Did your courses influence your career?
Nobody during the whole of my working life has ever asked me define Shrödinger's wave equations. But the logical scientific approach to analysing and solving problems, including and excluding different elements to see how they influence the outcome, I've used every day in my business life.
What's your motivation for leaving a legacy gift?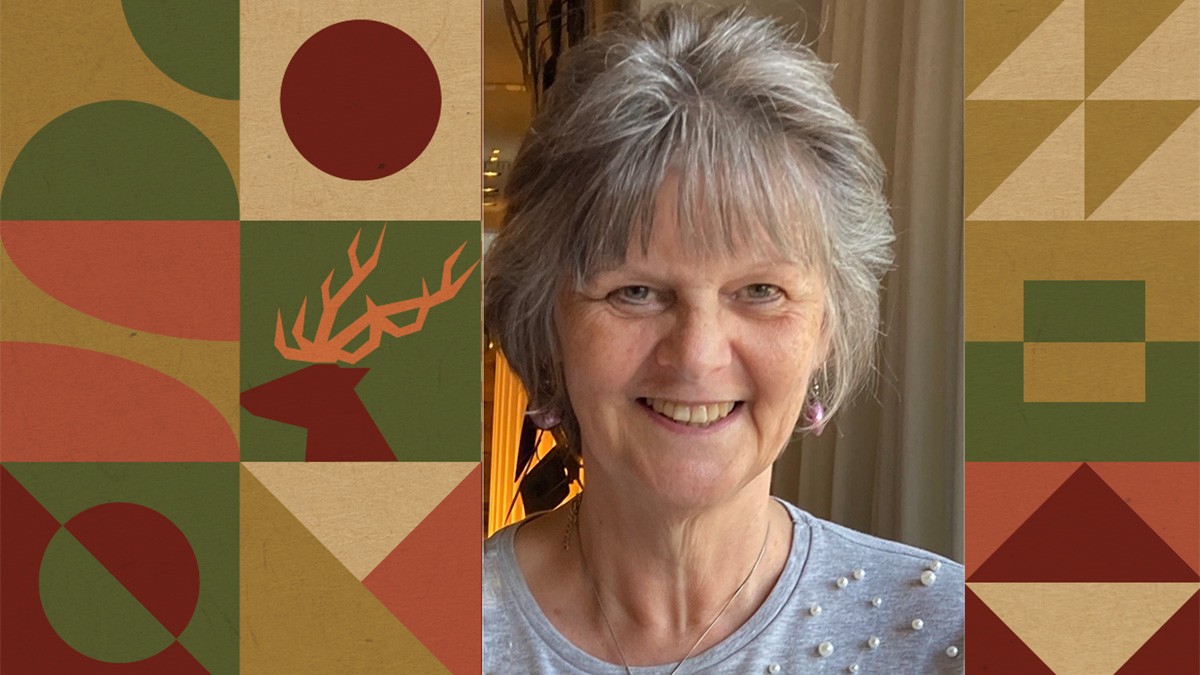 I couldn't have afforded to initially come to university if I hadn't had a council grant. My parents would not have allowed me to get into that level of debt. Unless it was a mortgage, you didn't get into serious debt back then. Even though there are now student loans available rather than grants, a lot of people still can't afford to undertake degrees. I hope some of the money we leave will help somebody who needs it.
I also want to fund bursaries to encourage more women to access education in STEM subjects. A few years ago, there was a Women in Science and Education report showing the educational drop-off points between boys and girls taking STEM subjects in schools. It was horrendous reading. I hope some young women will benefit from our legacy gift.
Our student prizes also award those who've made the biggest improvements during their course. They're intentionally not aimed at the academic high-fliers. As a prospective employer, I want to meet the diligent grafters who've improved, and have that work ethic and team player mentality. I'm essentially trying to encourage people a bit like me.
Would you encourage others to donate to prizes and leave legacy gifts?
Yes. These don't have to involve huge amounts of money either.
It's like Comic Relief. If enough people donate small sums, it can add up to a big overall figure. Also, what may seem insignificant to you may mean an awful lot to somebody who needs it.
My husband and I particularly enjoyed donating money for prizes and seeing the recipients at graduation ceremonies. This meant we got to see the benefits of what we'd given while we were still here. I have pictures with most of our prize-winners and I'm still in touch with several of them. I ended up doing my PhD alongside one of our prize recipients, while another was one of the teaching assistants during my masters.