---
feature
"I met my future wife on my first day at a social event in our halls of residence…"
Clive Wilson swapped West London for the more sedate charms of Guildford when he came to the University of Surrey to study a BSc in Chemistry from 1971-1975. He also met his wife on his first day as a student…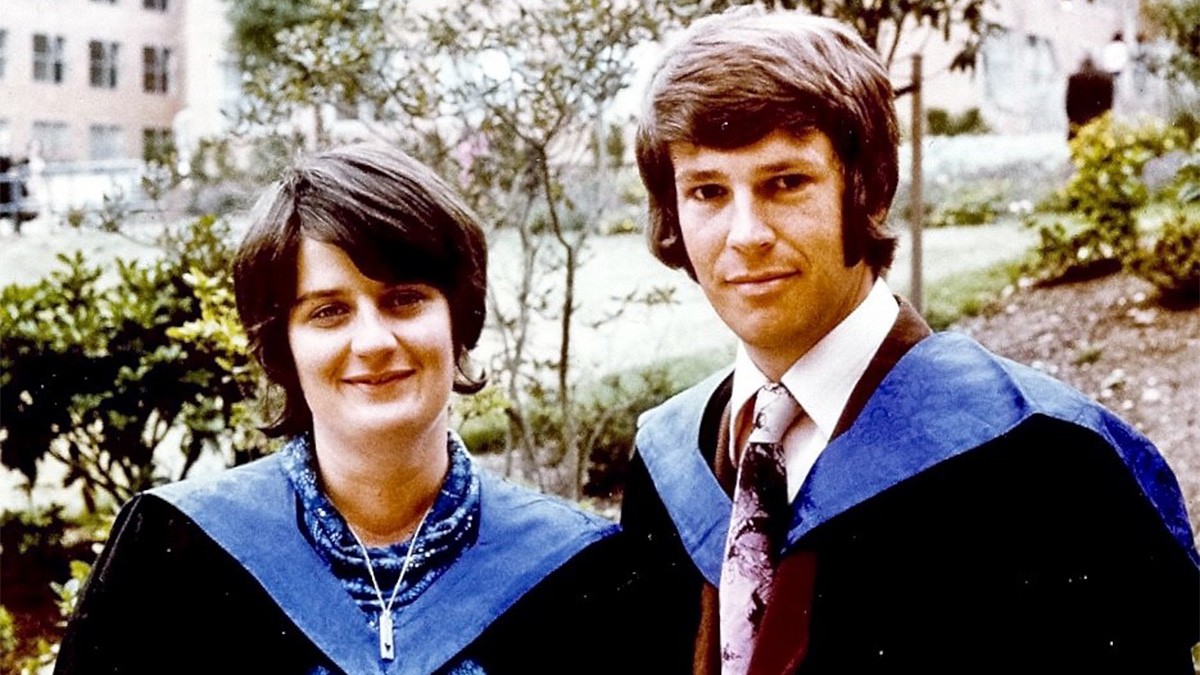 Why did you come to Surrey?
My family were based in West London, but we had a holiday home in West Sussex. I wasn't particularly well-travelled as a youngster, and we'd often drive past the new University of Surrey as we journeyed between the two places. I basically saw it rise out of the ground through the late 1960s. My parents then moved to Sussex, so it probably had a lot to do with familiarity and location.
I also liked the idea of going somewhere modern, and Surrey was more of a "plate glass university" than a "red brick" one. The former were based around the needs of industry and had strong links for professional training years, while the latter were seen as more traditional.
The fact Surrey was a campus university with on-site halls of residence, rather than a city institution with a student population dispersed all over the place, was very appealing, too.
Why did you choose your course?
I didn't know anyone who'd entered higher education and, in retrospect, the course choice was an error.
I enjoyed chemistry at school, but the difference between studying A Level and a degree was marked. It became very theoretical very quickly. I got a better A Level grade at physics and I should have looked at taking that as a degree. But I came from a non-academic background and I didn't know what sort of jobs a physics degree would lead to. There were jobs as chemists, though.
At 17, I also had a car. I did a lot of work on that and other people suggested I should study mechanical engineering. I should have looked at chemical engineering, too, as that linked to a definite industry. The chemistry degree was basically leading to a career in academic research or in a laboratory and that wasn't really me. Even though I graduated and had a successful career, I found the academic side quite a struggle.
What were your favourite parts of the course?
The industrial year in Teddington was a real eye-opener. I worked for the Paint Research Association, which carried out research for different companies. I went into research related to that sector and I got to visit factories. That was when I realised there was a need for people with a scientific background in the areas where science and industry met. We're talking manufacturing, quality control and process development. That's what I ended up doing in my career. If I hadn't have done my industrial year, I don't think I'd have come across that niche area.
My final year was great because I got to work on a specific project related to industry and studied a module called Chemical Technology. It brought in theories about economics and business practices. If you aspired towards management roles, which I did, you obviously had to understand those areas.
What was it like to study at Surrey in the 1970s?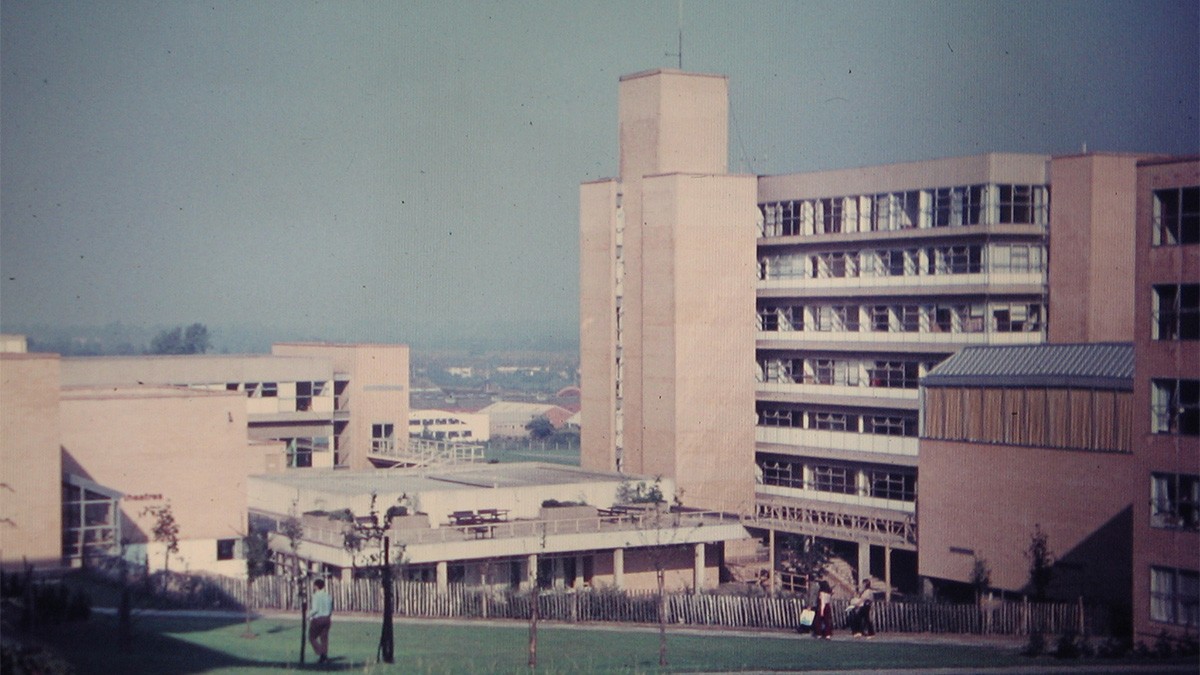 I arrived in 1971 and there was still some building work going on. The teaching facilities were all new and shiny, though.
There were two halls of residence, Surrey Court and Battersea Court, with Third Court under construction while I was there. There was one row of completed academic buildings, plus Senate House, and that was it. I've visited a few times since I left and the size of the place is amazing compared to what it was.
There were only 2,500 students in Guildford when I started, and we were guaranteed campus accommodation in our first and final years. There were also those who'd made the transition from Battersea Polytechnic – the forerunner institution to Surrey – plus others coming back from industrial years. It was a vibrant mix of people.
I remember making the transition into higher education felt very easy. I left my family home and, one hour later, I was walking around campus, I had my own room and everything felt safe.
I also met my wife, Wendy, on my first day at a welcome social event in our halls of residence. She was on the hotel and catering administration course. We started on the same day at Surrey and we got together a few weeks later on the night The Who played. We didn't go to the gig but we certainly heard it.
Did you enjoy your time as a student?
Absolutely. I met a good group of friends and we had a lot of fun. The fact some of us are still in touch says a lot about the bonds we developed on campus.
As I previously said, I also met my wife and we were together all the way through our time at Surrey.
Did you take part in any clubs or societies?
I was a member of the Motor Club, staging mini rallies, treasure hunts and the like. To the disapproval of the more serious athletes and sports people at Surrey, who played for their teams for three years, I got half colours for representing the University via the Motor Club.
The University was invited to enter a team in a local rally, and myself and a friend thought we'd give it a go. We were up against competitors in much flasher vehicles, but we were good at navigating and route planning… and we finished pretty high up the leaderboard to say we had such an ordinary car!
I was a member of the Oscar Film Unit and I saw a lot of movies. I also briefly joined the Sailing Club.
Did you attend any student gigs?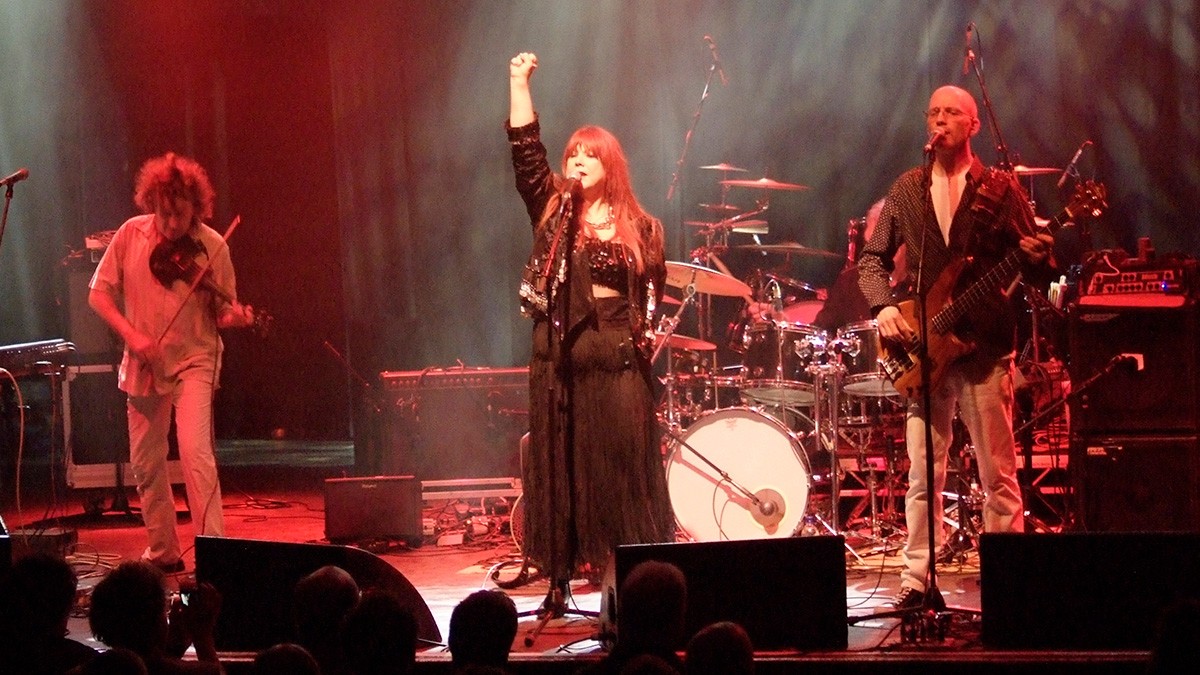 I remember seeing Curved Air, who were very big at the time. The lead singer was called Sonia Christina. Someone on my course had been to school with her. I also went to concerts at the Civic Hall in Guildford, where I saw Caravan. It was the time of prog rock.
What was Guildford like at that time?
It was much quieter and less built-up than it is now. A few of us went back on the 50th anniversary of starting our courses in 2021 and the High Street is still recognisable. I remember myself and many other students heading there to shop at Sainsbury's on Saturday afternoons when they reduced the prices of certain goods at 4pm.
The route from the campus into town is different, too. There used to be a few pubs and a couple of buildings and that was it.
There never seemed to be any antagonism between town and gown. But we spent most of our leisure time on campus. I remember we'd often have fondue parties in the KUB (Kitchen Utility Breakfast) rooms in our accommodation. We probably weren't too much bother to many locals.
What are your favourite memories of your time at Surrey?
Meeting my wife was a key moment. Getting away from home was a big step, too. I'd led a sheltered life and branching out on my own as a shy teenager and gaining independence was important. I also grew up a lot and I worked out what I wanted to do as a career.
I remember a house share myself and four friends lived in during our second year. It was on a quiet road away from the town centre. The neighbours must have been aghast when five students with their own cars and stereo systems rocked up.
Hot water was at a premium in that house, so the washing-up never got done until the sink was piled high with plates, pots and pans and clean ones were needed.
I didn't always enjoy the academic side, but I did enjoy being there. My life would have turned out very differently if I hadn't come to Surrey.
What did you do following graduation?
I entered work on a nine-month management training course for a paper company called Wiggins Teape. I met a representative from there at what we called the "milk round", which was where business recruiters came onto campus and met students they may want to employ. I had about 20 interviews with various firms. Funnily enough, I ended up on the other side of the table when I worked in graduate recruitment.
I worked in process and product development at Wiggins Teape. It involved some basic chemistry, but a lot of the role was about problem solving and working through an issue in a logical manner. The training involved visiting different sites, and taking courses on communications and the like.
It worked out well and I was a section leader within five years, then I moved to head office and learnt about the commercial side, before going back into manufacturing. I ended up running a paper mill of more than 100 people.
Unfortunately, the industry peaked in about 2000, so the last ten years was about managing decline and keeping the mill open. My last task there, sadly, was to close the site down. I retired at that point.
How did your time at Surrey influence your career?
The degree from Surrey was instrumental in helping me achieve the things I have in my life. The year in industry was particularly important in how it shaped me and my future career.
What advice would you give to the undergraduate version of yourself?
I'd tell myself to make sure I studied a subject I was genuinely interested in and enjoyed. I'd also advise myself to think about the job prospects following graduation. I know people who enjoyed their courses, but didn't have great career options when they'd finished.