---
news
Published:
21 February 2020
Lady Hale celebrates School of Law's Access to Justice Clinic
Last Wednesday, the University was thrilled to welcome the recently retired President of the Supreme Court, The Right Honourable Baroness Hale of Richmond DBE, to campus.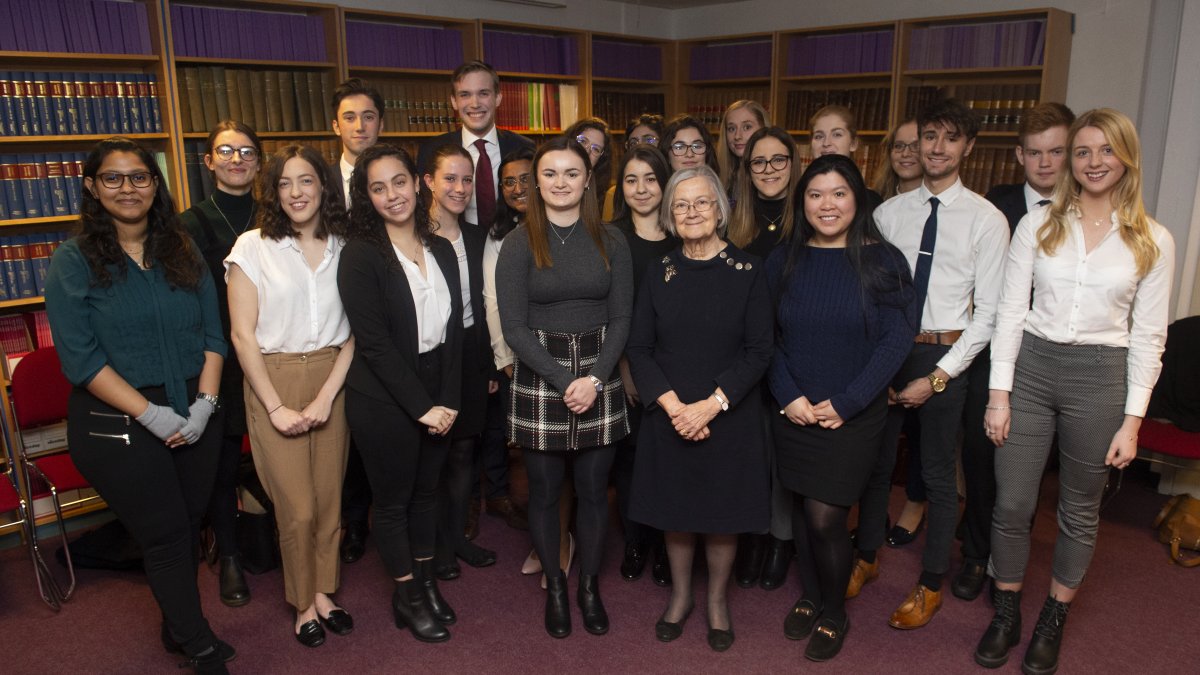 Lady Hale launched the School of Law's new Access to Justice Clinic; a community initiative to enable Surrey law students to make a real difference. By partnering with legal charities and law firms, students will contribute towards valuable pro work to help people understand their rights and how to access legal solutions on a broad range of issues from housing and employment to refugee matters.
Lady Hale spoke on the severe access to justice challenges our courts face due to underfunding, with court closures and delays commonplace even in serious cases, as well as the lack of sufficient legal aid services. She was joined at the launch by prominent guests from partner organisations including Lawyers Against Poverty, National Centre for Domestic Violence and Citizens Advice.
That evening, Lady Hale delivered this year's eagerly anticipated Toulson Law Lecture entitled "Testing the Rule of Law in the Modern World" to a packed auditorium providing an insightful and sobering assessment of the state of the Rule of Law in the UK today. Drawing on seven of Lord Bingham's canonical Rule of Law principles, which distinguish genuine Rule of Law from the rule of mere men and women, Lady Hale offered reasons for optimism, cause for concern and calls to reform. Particularly concerning the selection of judges, she cautioned against judicial elections or an overly politicised appointments process.
The Toulson Law Lecture series is held in memory of the late Lord Roger Toulson, a former Distinguished Visiting Professor at Surrey's School of Law and one of Britain's foremost lawyers and intellectual leaders on the Supreme Court. Lady Elizabeth Toulson, wife of the late Lord Toulson, delivered opening remarks, and Vice-Chancellor Professor Max Lu welcomed the audience and introduced Lady Hale.