---
news
Published:
15 November 2023
"Leaving a legacy is my way to say thank you for my education at Surrey"
Bill Borland first came to Surrey in 1968 as one of our pioneering students at Stag Hill Campus studying Metallurgy. Returning in 1973 to complete an MSc in Crystallography and in 1975 a PhD in Fine Powder Metallurgy. Bill now lives in the United States and tells us about the importance of legacy giving to him.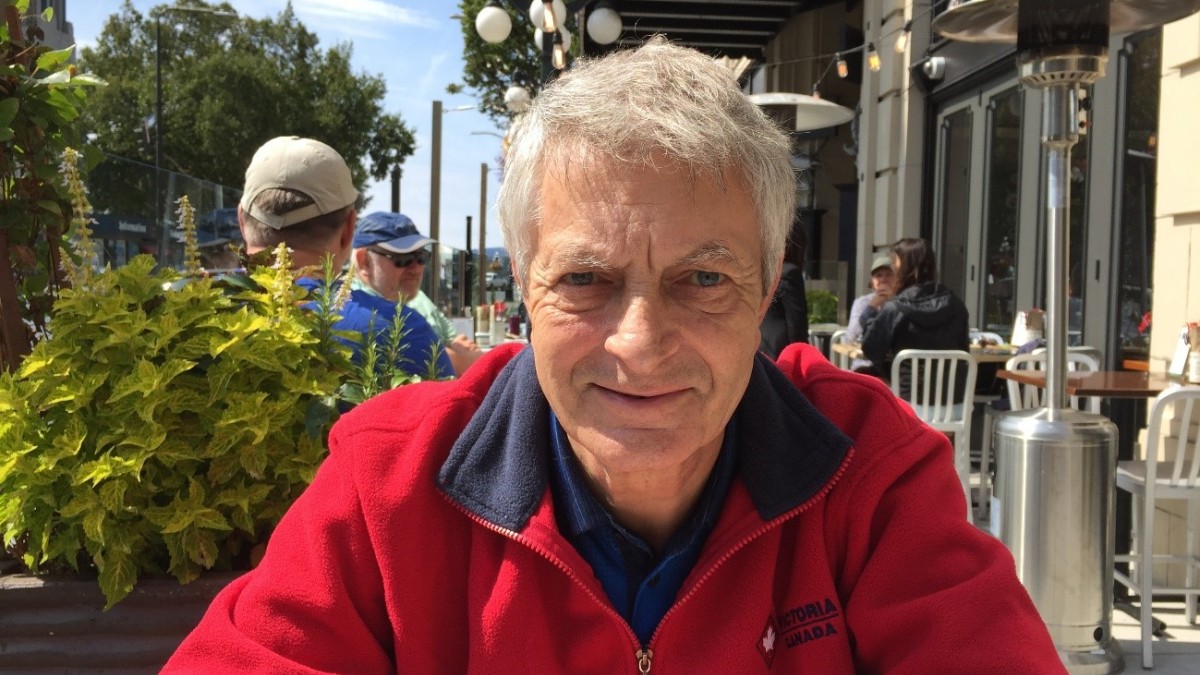 Where did your story with Surrey begin?
My association with the University of Surry began in October 1968 when I arrived at Stag Hill to study Metallurgy. Nowadays those who attended the University in Guildford that first year are called "pioneers" and there is some truth in that. The University was being built as we studied and initially the campus was like a building site. By the end of that first year however, more buildings were completed and the University completed the final transfer of students from Battersea to Guildford for the start of the next academic year.
I selected Surrey primarily because of its proximity to London. I did not want to be in London but close enough to go for a day trip to take in a First Division soccer match or just go sightseeing. Another reason was to get far enough away from Manchester so my parents would not bug me.
I vividly remember the introduction to my first lecture. The subject was electrostatics but the lecturer started out by saying something to the effect that one in five of you will not make the grade and will not be with us next year. That made quite an impression on me and gave me the incentive to study.
My third year was an industrial year doing research and development. I spent between three and four months in each of three locations: Kitwe, Zambia courtesy of Anglo-American Corporation, Karlsruhe, Germany at the Euratom facility, and Dounreay, Scotland at the fast breeder research establishment. It was a great industrial year and the R&D experience made my mind up to do research and development as a career.
I returned to the University in 1971 and graduated with a BSc in Metallurgy in 1972. I did a MSc in Crystallography the following year also at Surrey. Then I got a job for a little over a year but returned to the University of Surrey in 1975 to do a PhD in Fine Powder Metallurgy.
Life after Surrey
In 1978, I joined the electronic products business unit of ITT (International Telephone and Telegraph) in Great Yarmouth. I was tasked with developing improved screen printing inks made from fine powders of precious metals for use in making multilayer ceramic capacitors. In 1980, I joined Engelhard Corporation in Cinderford, who made and supplied precious metal powders. On October 15th 1984 I moved to Delaware, USA to work as a Research Supervisor at the DuPont Experimental Station as part of the Electronic Materials Division (EMD).
Over the course of the next 5 years, I was rotated from one technical area to another as a research supervisor. Then I was informed I was to move to Yokohama, Japan to become head of the EMD Division's R&D/Technical Service and Manufacturing operations in Japan and Taiwan. While in Japan, I interacted with a lot of Japanese customers and I had the pleasure of initiating a joint program with Matsushita Electric (now called Panasonic) to develop printed electrode technology for the first plasma flat panel TV's.
In 1993, I was transferred back to the USA to Research Triangle Park, North Carolina. I spent a couple of years in business development and then was transferred back to R&D as technical lead for a global technology project. During my time in R&D, I also led a number of DuPont funded research projects with Universities. As a result of my work with them, I was appointed an Adjunct Professor of Electronic Ceramics at North Carolina State University and was Chairman of the Dielectric Center at Penn State University for three years. I retired early in 2012 with over 50 published papers and 36 granted patents.
Giving back to Surrey
In recent years, my wife and I have been thinking about leaving a legacy in our wills to the University of Surrey. Part of this thinking is due to the fact that we don't have children and neither of us have close family anymore, our parents and siblings having passed away. However the main reason is that my education, particularly my PhD in fine powder metallurgy, was an absolute key to my successful career.
In the USA, it is quite common and expected for successful alumni to leave a legacy in their wills to their University, as education is highly valued and is often a pre-requisite for a good job. Endowment funds at Universities in the USA, funded by their alumni, can reach many millions of dollars. As a result, Universities can offer scholarships to talented students who don't have the means to pay the fees. Leaving a legacy to the University of Surrey can help others in the UK gain a good education and for me, is a way to say "thank you" for my education.
I encourage all successful Surrey alumni to consider thanking the University by supporting the University with a legacy.