---
feature
"The Magic Roundabout had a large student following..."
Robert Gilchrist left Bristol to undertake a BSc in Linguistic and Regional Studies from 1969-1973 at the University of Surrey. After spending his first year at Battersea, he came to Guildford…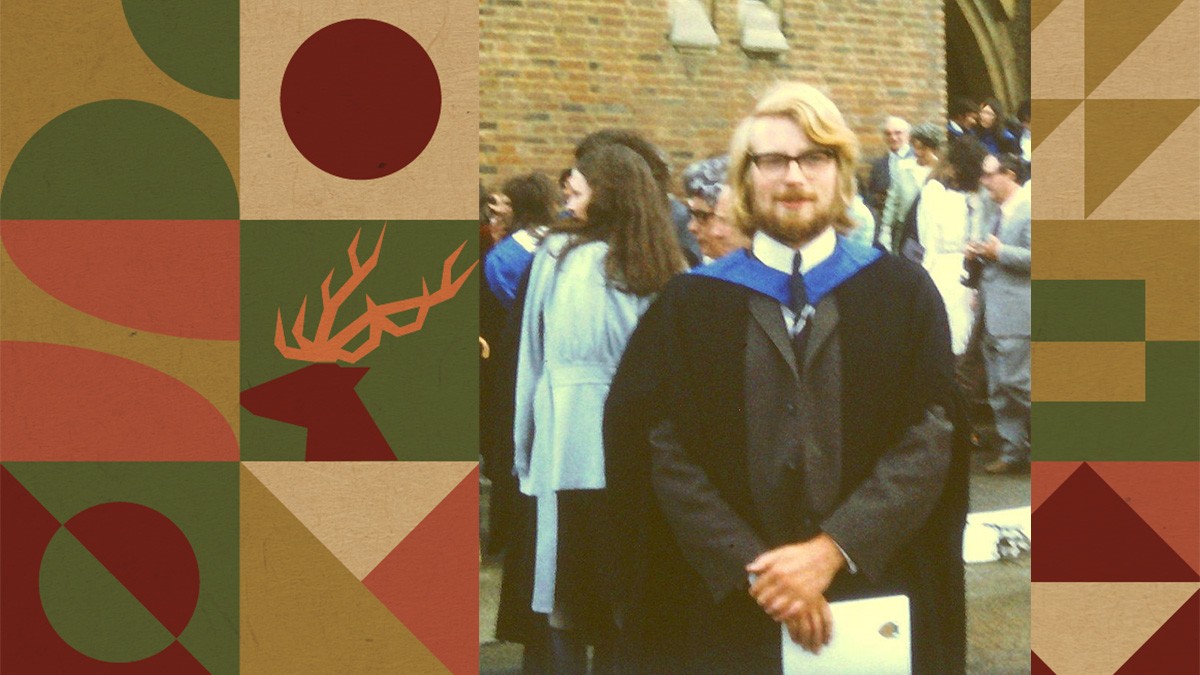 Why did you come to Surrey?
I wanted a practical degree that was about modern language and its usage, rather than a course involving drama and literature. There were very few universities offering those at the time. It was very much Surrey or bust for me.
There was also the added attraction of studying at Battersea and living in London for the first year, before everything then moved to Guildford.
What was it like to study at Battersea?
I lived at Ralph West Hall, which overlooked Battersea Park. The University's very non-descript building – apparently an old furniture repository – was in Falcon Road. This was at the heart of a not-yet-gentrified Battersea, past a fruit and vegetable market. I remember rows of terrace houses with smoke coming out of the chimneys – more like the opening credits to Coronation Street than the hip London of the Swinging Sixties.
However, we could easily walk over the river into fashionable Chelsea. Central London wasn't that far away either. We could also get the bus to the West End and be part of the crowds descending on the cinemas and theatres at the weekend.
What was it like to study at Guildford?
We moved to Guildford in October 1970 and I had to find somewhere to live. The University was very helpful in supplying names and addresses. I ended up in digs quite far away from campus on Pewley Way.
A lot of the courses were full sandwich courses where students spent a year in industry. Ours didn't work like that. In the second and third years, we were only on campus in the first two terms. During the summer, we studied abroad. Being away from Guildford in the warmer weather means my memory of the place is of it often being cold and foggy!
What was the Guildford campus like?
The Students' Union building wasn't completed until about 1972. Before then it was based on two floors of Senate House. There were a couple of bars there and food outlets, too. Hari Sutherland ran these. He was a great guy, whose curries were legendary among the student population.
Half the Library was complete, and Battersea Court, Surrey Court and Third Court were open. I was in Fourth Court from 1971, which opened that year. The lake wasn't there at that time from what I recall. The Great Hall was, though, which is where gigs took place.
I still drive down the A3 quite a lot and the campus looks an awful lot bigger now than it was in the early 1970s.
What was it like moving to Guildford?
Even from the first year, we were already used to the Guildford campus as we were bussed down there from Battersea for General Studies lectures on a Monday morning. We'd have lunch, then be bussed back to Battersea for more lectures in the afternoon.
We were also given rail passes so we could visit the Guildford campus on Wednesday afternoons for sports and leisure. We had to get the slow train from Clapham Junction, which stopped at pretty much every station en route. I used to come down to sing in the choir conducted by Brian Brockless of the Music Department.
Being based in Guildford was something of a relief. However, as most of what we needed was on campus, I can't remember going into town a huge amount. I'd sometimes go with friends to the swimming complex, the cinema or the local pubs. When I had a car, we headed off to the pubs in the surrounding villages.
What are your key recollections from then?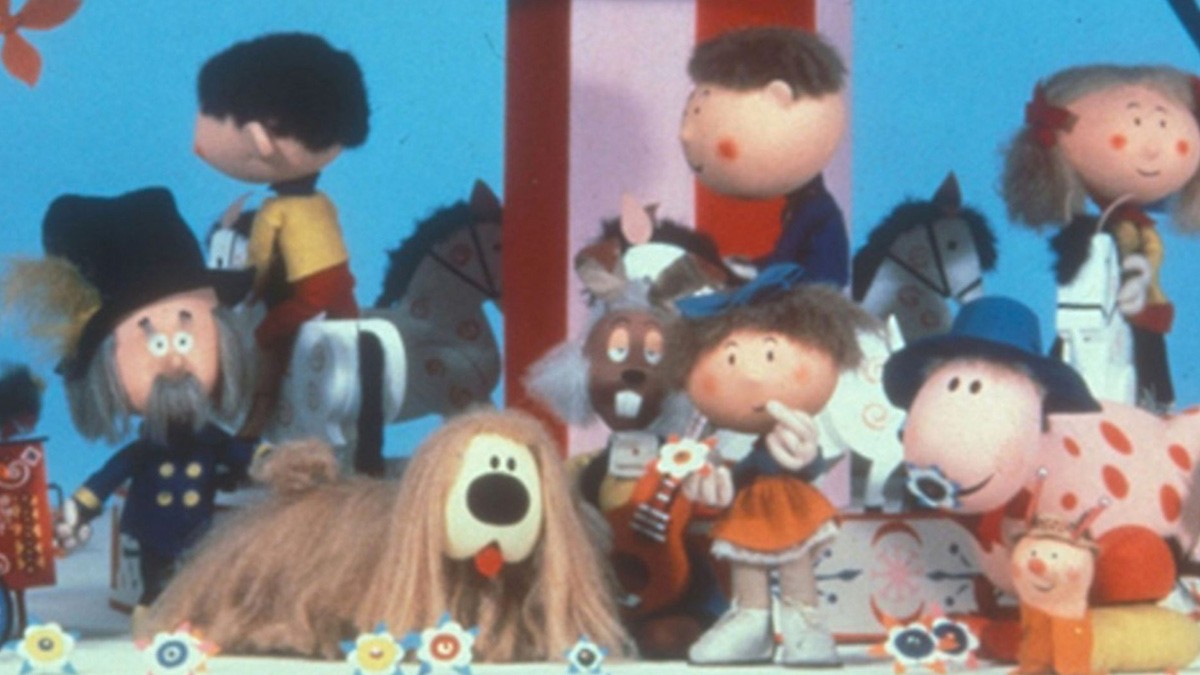 Surrey had a team appearing on University Challenge in 1971. There was a bus laid on to take them and their supporters up to Granada Studios in Manchester where it was filmed. I remember it was a long journey to get up there and an equally long one back, involving a lot of cross-country travel.
The Magic Roundabout also had a big student following. Although it was a TV show for children, it was clear to any adult that one of the characters, the laidback rabbit called Dylan, seemed to be high on dope all of the time. It was five minutes of pure escapism and huge fun. Kids could enjoy it at face value and older people could read more into it.
Were you part of the home brew revolution?
Home brew beer was very popular because the over-the-counter kits were starting to go on sale at Boots. We'd mix the ingredients in a bucket, then syphon it off and store it in glass bottles for it to ferment. Some of them exploded, of course! The ones that didn't could often taste quite foul. I'm assuming some of it did get drunk. It was a very 1970s hobby.
There was a snooker table on campus, too?
It was in the Students' Union. My friends and I would meet up for a few frames early on a Sunday morning.
We played a lot of card games as well. I remember we played three-card brag through the night on one occasion. I ended up winning £1, which was a lot of money then. It would have bought nearly 10 pints of beer, so it was the equivalent of about £50 today. I felt so guilty about winning money through gambling that I bought a book with the proceeds. My "ill-gotten gains" funded some sort of self-improvement!
Did you suffer power cuts in the 1970s?
We had a lot due to industrial action. There was a miners' strike in 1972, which was a precursor to the bigger one in 1974. As coal wasn't produced, electricity couldn't be generated and the lights went out at pre-determined times in a series of rolling blackouts. We just sat there chatting in communal areas with candles for light.
Did you attend any student gigs?
I saw lots of bands at Surrey. The key gig I remember, though, wasn't on campus. I went to see Pink Floyd at Earls Court in 1973 when their album, Dark Side of the Moon, had just come out. It was amazing.
What are your highlights from Surrey?
The friends I made and meeting a variety of people from different backgrounds was a real eye-opener.
I also got to visit many different places because I travelled as part of the course. I spent two terms and four summer breaks between 1969 and 1972 in West Germany. Those experiences were an incredible addition to my adult life.
I wouldn't have done any of those things at that time if I hadn't gone to the University of Surrey.
What were your trips to West Germany like?
I first went there in the summer of 1969. I'm sure my parents were either amazed or horrified at what I did. With hindsight, it must have seemed like a foolhardy thing to do. It was postcards and letters for communication back home.
My first job was in a cement factory near Stuttgart and, in 1970, I was a postman in Berlin. In 1971, I studied at Marburg University, then I worked in the head office of a coffee chain in Bremen. That year I took my car – a little green Hillman Imp. It was a long drive in a real bone-shaker of a vehicle.
The following year, 1972, I went back to Marburg, then worked in a bank in Frankfurt. These last three work placements were all University-arranged. Such a scheme as part of a degree course was very pioneering at the time.
The University also linked me up with an East German pen friend and I met up with her in East Berlin. In retrospect, that must have been dangerous for her. In recent years, I checked to see if there were any records of me in the German Stasi archives. I was rather disappointed to find that there weren't.
What did you do after graduation?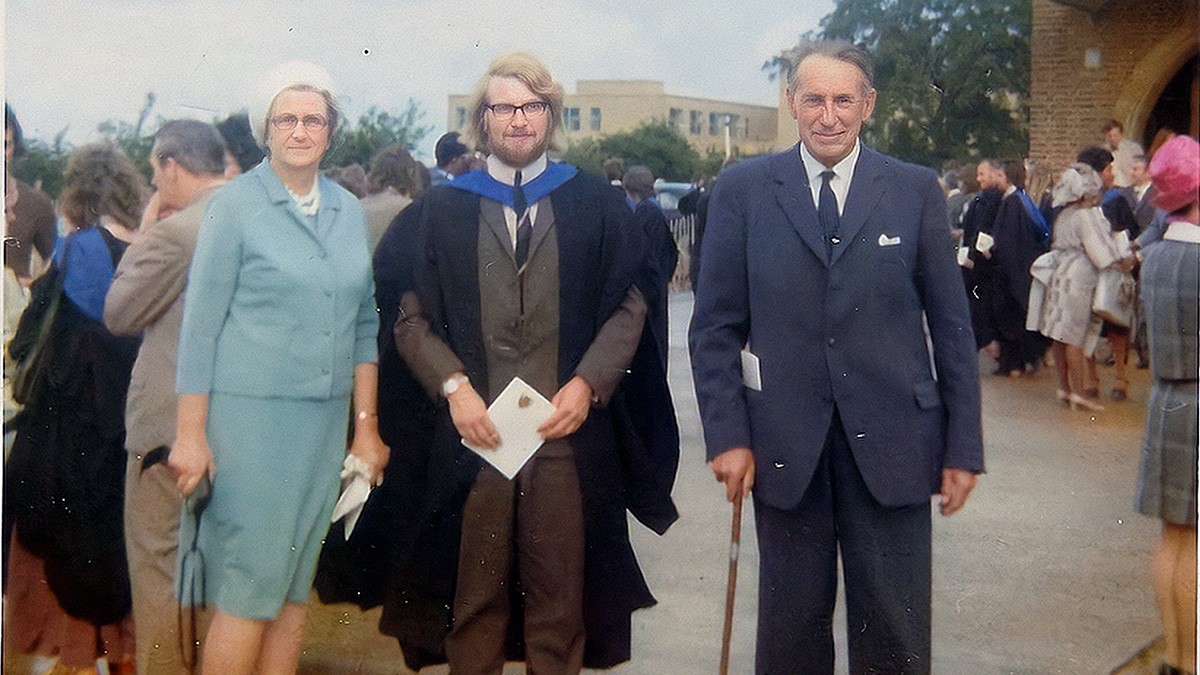 I got a job with the overseas branch of Midland Bank. I stayed there until I was made redundant in 1991. I then joined the Civil Service working in the Department of the Environment, focusing on regeneration.
Did your time at Surrey influence your career?
My degree certificate was the stepping stone that helped open many doors for me and launch my two careers.
What advice would you give the undergraduate version of yourself?
Do everything you can. Particularly things you wouldn't want your parents to know about. And that includes "sex, drugs, and rock and roll". You'll regret it if you don't.
Obviously, you have to do your course and what's expected of you in terms of studying. But don't let it take over your life. If you get the chance of a new experience, go for it. I said that to my own kids when they were going to university. I said, "I hope you do a lot of things that you won't want to talk to me about!"